How Switzerland is leading the way for women in the outdoors, "It's not the mountains we conquer but ourselves," Kiwi icon Sir Edmund Hillary once spoke about Everest, a totally unrelatable experience to many of us, that yet, somehow, is also totally relatable.
As someone who climbs (much smaller) mountains, this phrase resonates with me on a million levels.
I go to nature to challenge myself, to find strength and build resilience, and in many ways, to feel so utterly human in a world that has become much less human. Inspiration comes to me from my friends and people who seem real and relatable, tackling the complex and finding triumph.
Leading the way for women in the outdoors
I'm especially inspired by women doing hard things. So listen up as I share something powerful around women in Switzerland.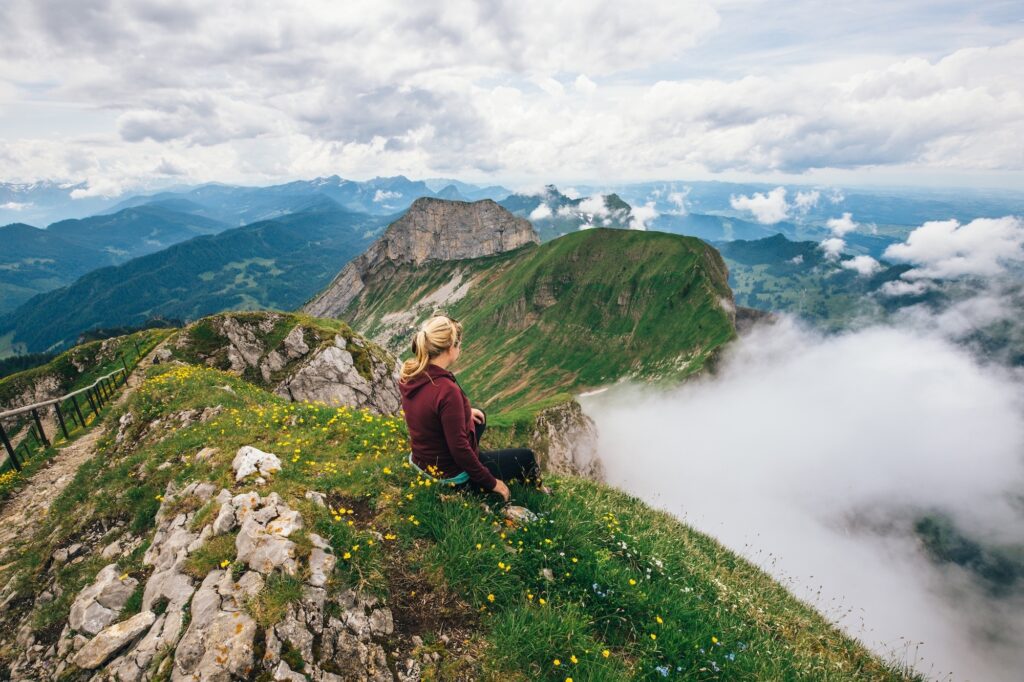 Like many around the world, I didn't grow up with female role models of women outdoors. But, for those of you who did, let the record state, I'm jealous of you.
As a kid, Girl Scouts, camping, canoeing, and hiking consumed me. I used to have one of those big metal-framed Kelty backpacks in a deep blue that weighed a TON. But as I grew up, I spent less and less time outside chasing adventure.
This is a common narrative, with many stats showing that girls and women have fewer outdoor opportunities than men, especially as they get older.
Overcoming hardship, challenging myself physically, and arriving somewhere by my own two feet is an empowering feeling. All of my childhood memories are from being outside, walking through forests, and hanging out beneath willow trees. As a teen, I forgot the therapy of nature until I traveled abroad to Europe at 19. That year I visited Switzerland for the first time, spending a weekend in Interlaken seeking adventure.
For the first time I gazed upon a glacier, I fell in love.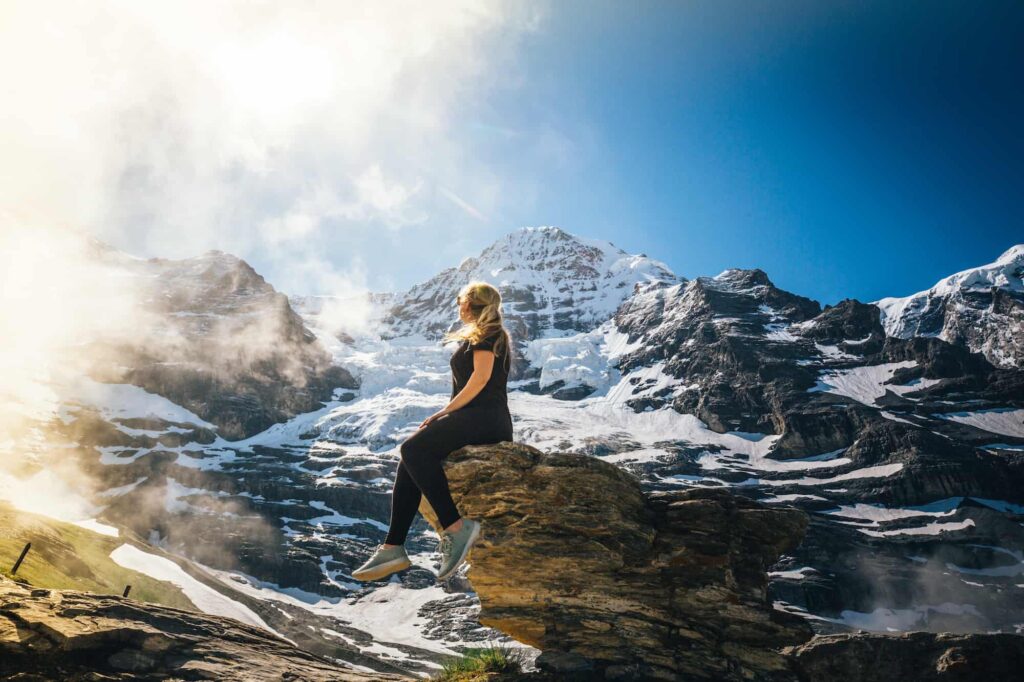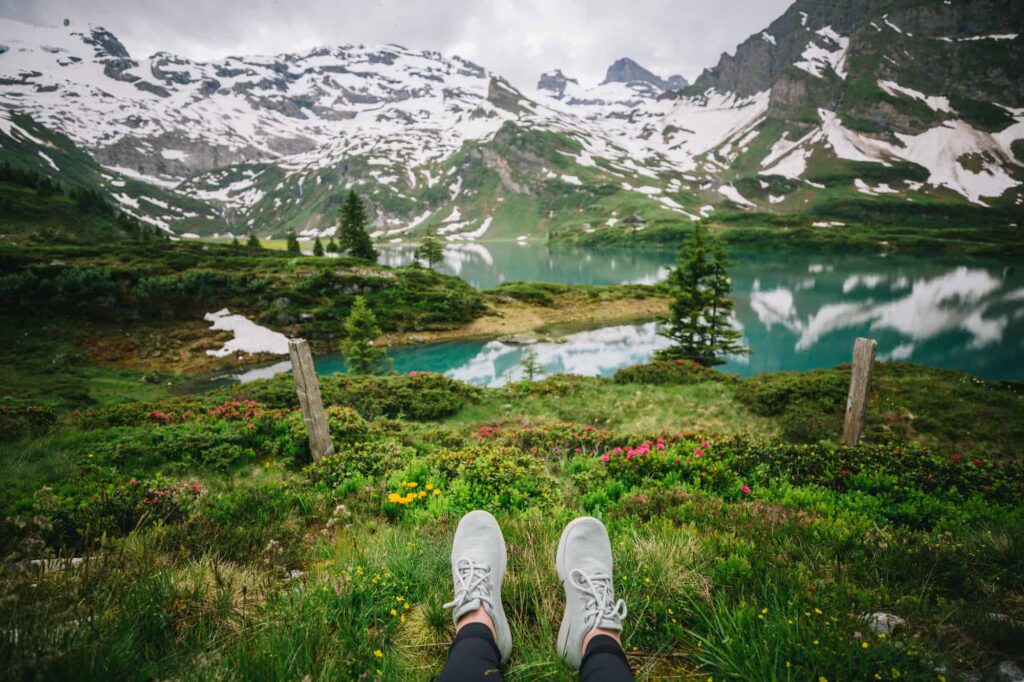 Being in nature makes me feel alive. I know I'm not the only one if my Pinterest boards are anything to judge by.
Only with my move to New Zealand in my mid-twenties did a passion for nature ignite within me again.
My feet carried me up mountains, and my heart yearned for sunlit valleys and rocky mountaintops dotted with snow. My work and my travel began to spin towards nature-based adventures. Climbing mountains, riding horses, diving. You name it. I did it.
Nowhere gripped me more than Switzerland, where I've visited more than half a dozen times in recent years.25 photos that will make you fall in love with Switzerland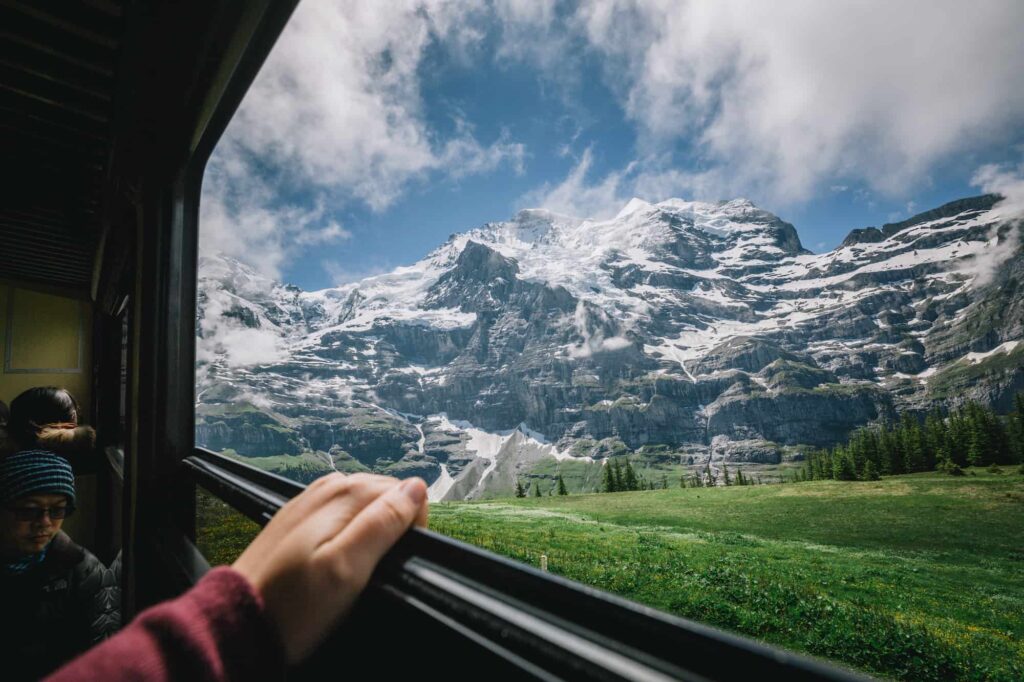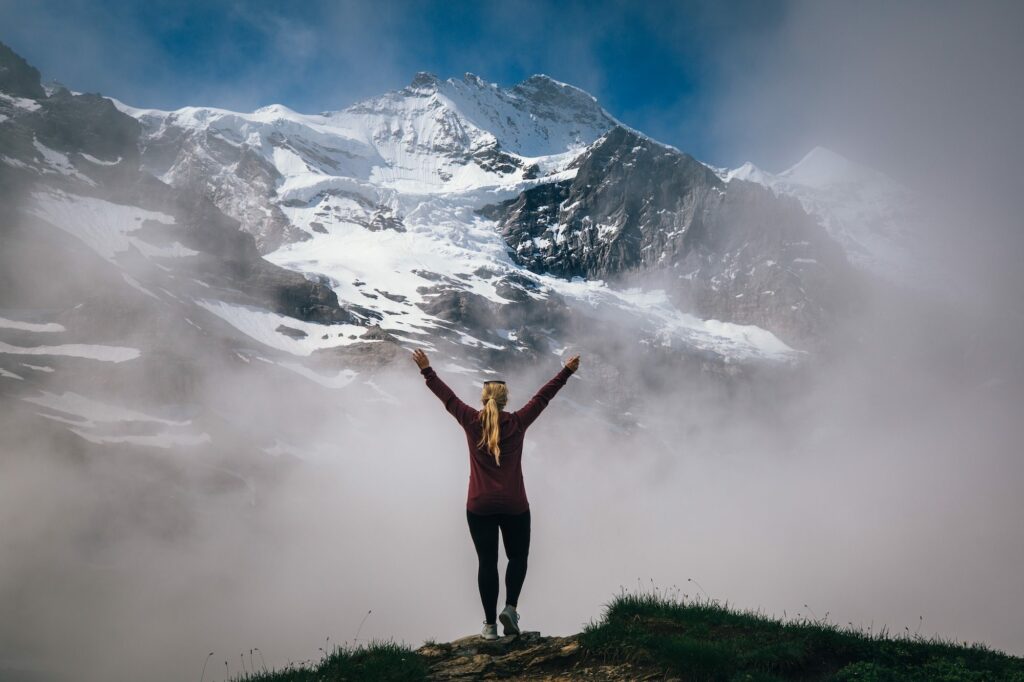 As travel became visual and the world evolves, more and more women have been out in nature again, a renaissance of empowered females taking on the mountains in a very much male-dominated space.
I write for them. I meet them on my travels. This is my great work.
You don't need me to tell you that nature empowers women. We've all seen the Instagram photos. The past decade has been a veritable revolution for women in the outdoors, and I am here for it!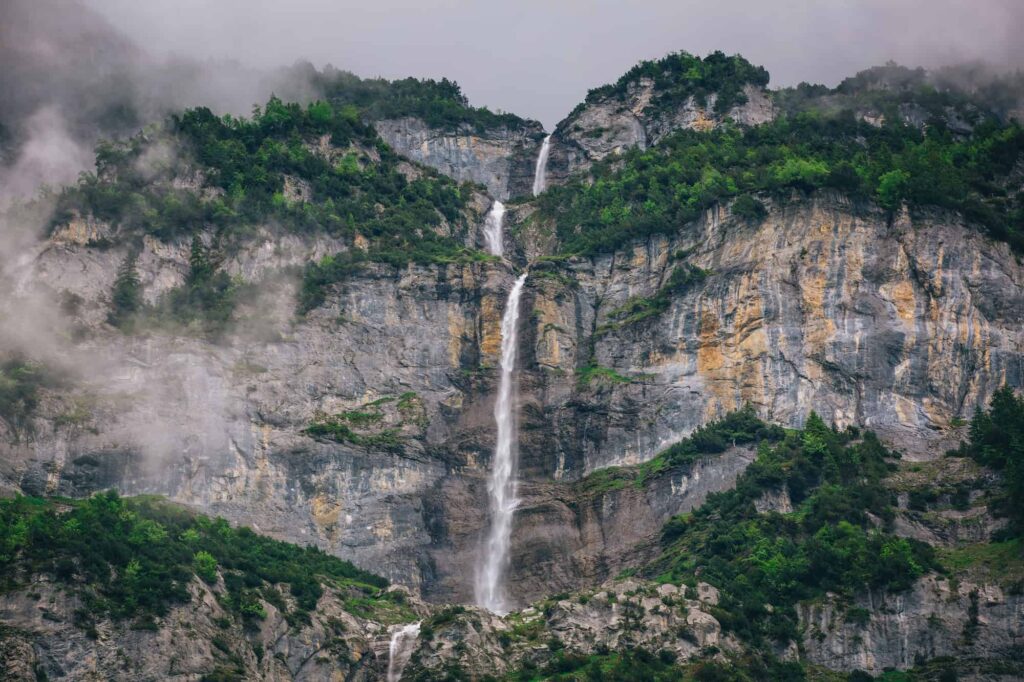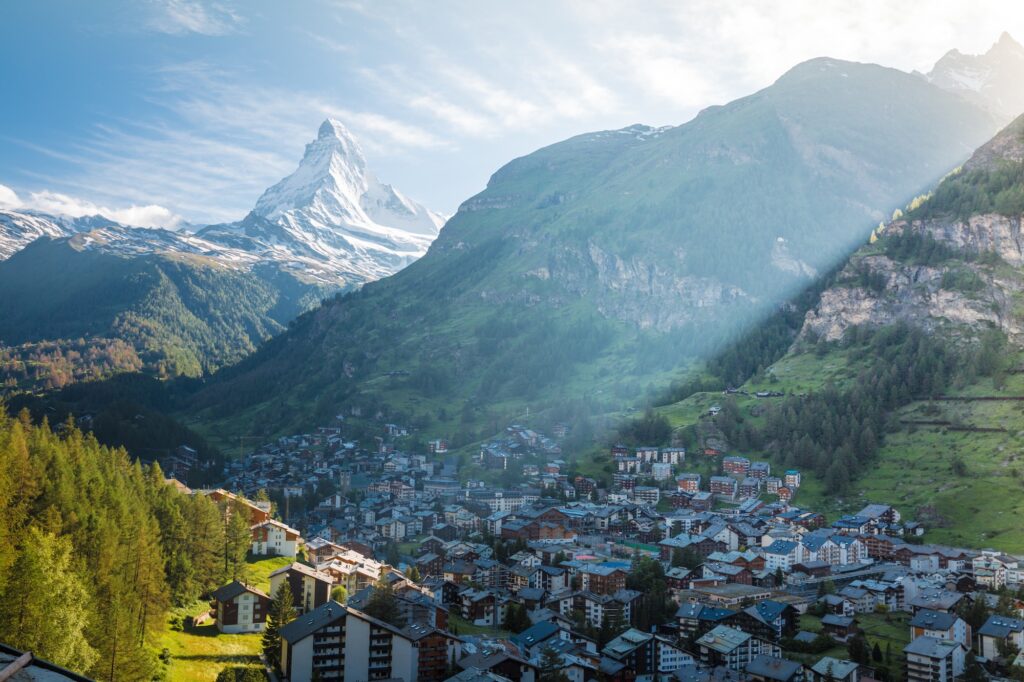 And when I saw that Switzerland's tourism board has made female travel a core part of their operations and marketing, I whooped with glee. I'm so stoked to see that Switzerland, the place that ignited my passion for big mountains when I was 19, has created hundreds of tourism offerings designed BY women FOR women.
They've got over 200 experiences on women's only adventures, created and guided by only women, from mountaineering courses to yoga retreats and everything in between. This is how you lead as a business. I can't wait to get back to Switzerland and back to the Alps for adventures, as well as shameless amounts of raclette.
With the shared goal of bringing women together and experiencing nature, you shouldn't be surprised this was something I could get behind. The majority of offers are for outdoor adventures and experiences led by female guides. Ka-boom, let's keep smashing those glass ceilings and sharing the power of women in nature – we're unstoppable.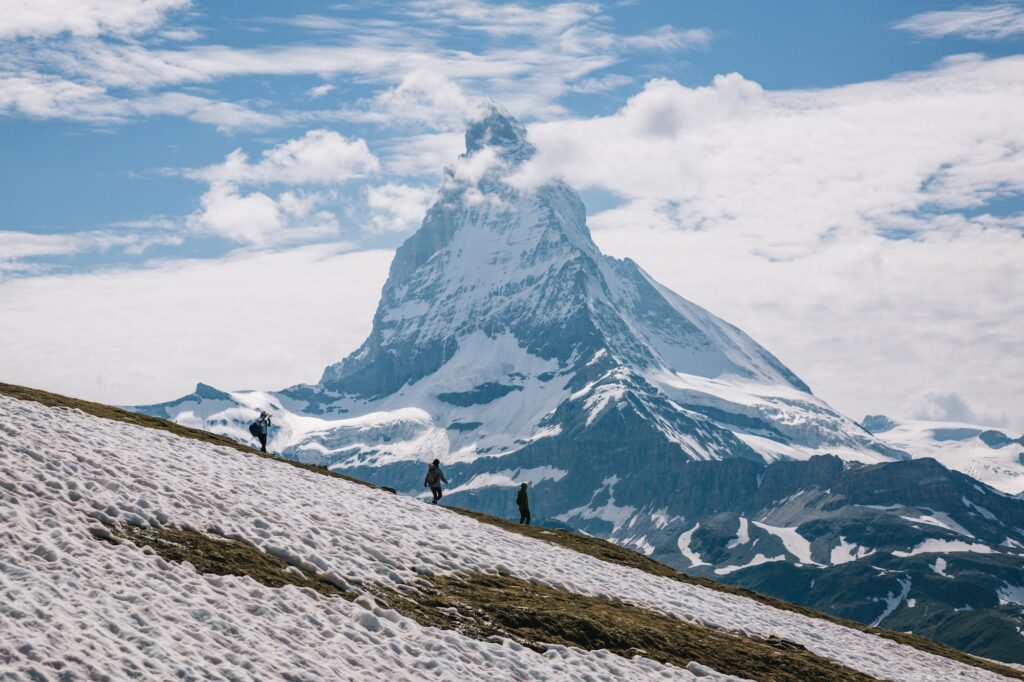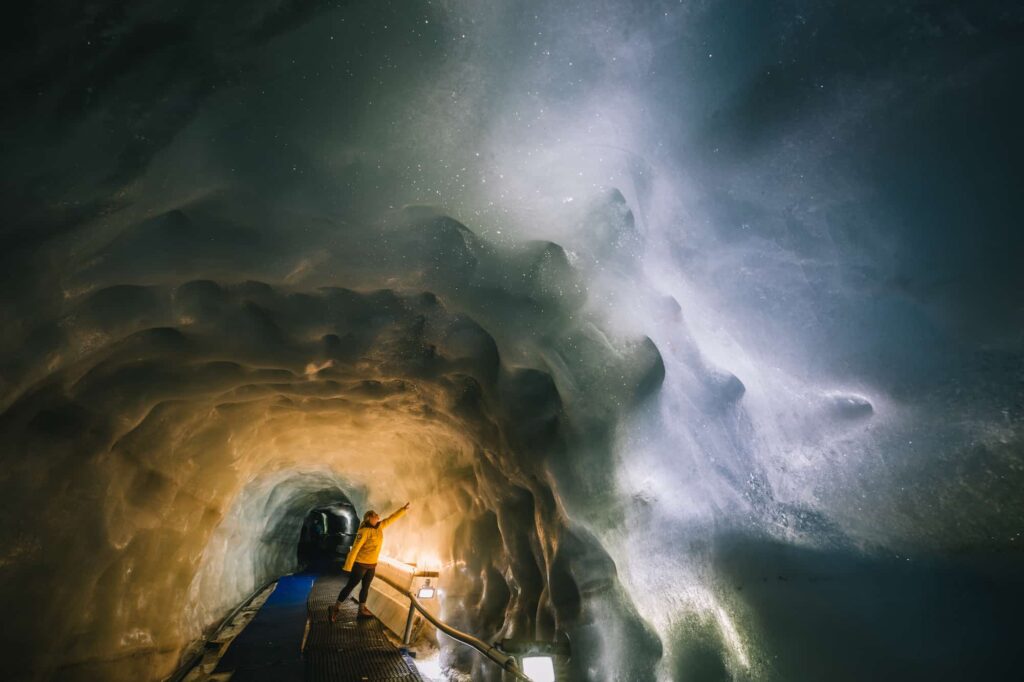 Globally we need more stories of empowered women. They are there. Now it's time to give them a stage.
Let's be honest here, men dominate the great stories of alpinism and mountaineering. But truth be told, women have been kicking ass on the mountains for hundreds of years, all while wearing wool skirts and getting no recognition for it. Switzerland is aiming to change that by creating NEW female mountaineering role models.
As part of their initiative to inspire women in the outdoors, Switzerland has launched the COOLEST project – 100% Women Peak Challenge, where all 48 of Switzerland's 4,000 meter high mountains will be climbed by women's-only teams from now until October – and you can join in too (excuse me while I figure out how I can get myself over to Europe for this).
Let's get more women on top of mountains!
Have you been to Switzerland? Can you relate to this post about empowering women in Switzerland? Who are your female heroes? Share!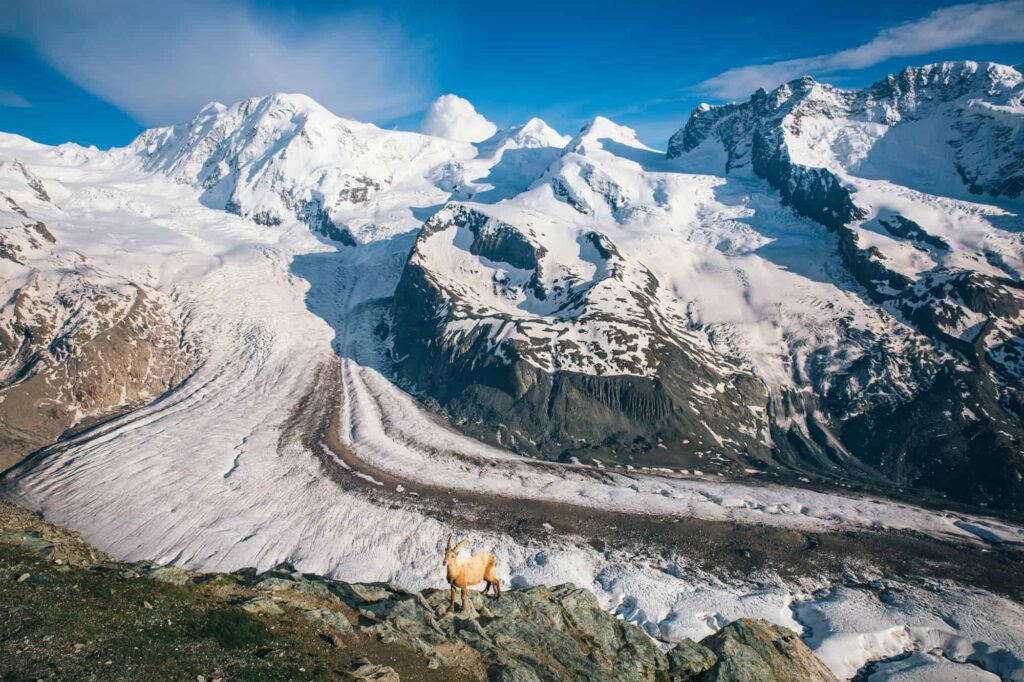 Many thanks to My Switzerland for sponsoring this story – like always, I'm keeping it real like you could expect less from me!
The post How Switzerland is leading the way for women in the outdoors appeared first on Young Adventuress.