Best The First Trip to Japan Guide 2021, Japan is among the Asian countries I have traveled to. I think it is a relatively favorite place. I saw a lot of people on Youtube who have a high opinion of Japan. If you have always dreamed of traveling to Japan. And want to start planning your vacation, then this travel guide I want to share contains all the tips and information I used to travel in Japan.
From Japanese food to travel gear to the most fun places in Japan and the budget issues that everyone is paying more attention to, they are included in this guide. Even I put those embarrassing questions, such as "How to find a toilet in Japan?" Covered inside. The cost of the travel guide I shared in this article is the cost of my trip to Japan. These are some of the money-saving budget guides I have experienced personally! So I believe this article will be the ultimate resource for everything you need to know before you travel to Japan for the first time!
Travel to Japan to prepare for your trip
Although Japan's traffic is very efficient and comfortable, it is not cheap! In order to save the most money, I recommend buying a 7-day JR Pass [Japan Rail Pass: JR Pass is designed for foreign tourists who travel to Japan (less than 90 days)]. If you plan to travel to more than one area, then using the JR Pass opportunity is a good deal, and you only need to make a round trip from Kyoto to Tokyo to make up for the steep price. (In addition, you can experience the bullet train in Japan!
Note: Before you go to Japan, you can purchase the JR Pass in advance, and they will provide you with a coupon for at least one week.
The First Trip to Japan Guide
In this article, I will answer each of the following frequently asked questions
Why should Japan be included in your travel list?
When is the best time to visit Japan in a year?
Do I need to purchase Japan Travel Insurance?
Interesting facts about Japan
Do I need a tourist visa to visit Japan?
How safe is Japan?
What is the Japanese currency?
How much does it cost in Japan?
How much is a week in Japan budget?
Japanese money saving tips
How to visit Japan everywhere
Japanese language and useful Japanese words
Japanese customs
What is the religion of Japan?
Food tried in Japan
Traveling in Japan with allergies
Do I need a power converter in Japan?
What are the Japanese bathrooms?
How to get mobile service in Japan
Useful (free!) Japanese travel app
The best city to visit Japan for the first time
Your first meeting in Japan
Unique experience in Japan
Free (or cheap!) things you can do in Japan
Japan Tour
Japanese festivals and cultural events
The idea of ​​a trip to Japan is based on your interests
Japanese family
Japanese couple
Japan is a nature lover
Japan has come out of a dangerous road
Foodie Japan
Japanese geek traveler
Japanese culture
Responsible Japan Travel
What to pack for your trip to Japan
Japan's best hotel booking website
Japanese souvenir ideas
Foreigner's work in Japan
More resources and inspiration for Japanese tourism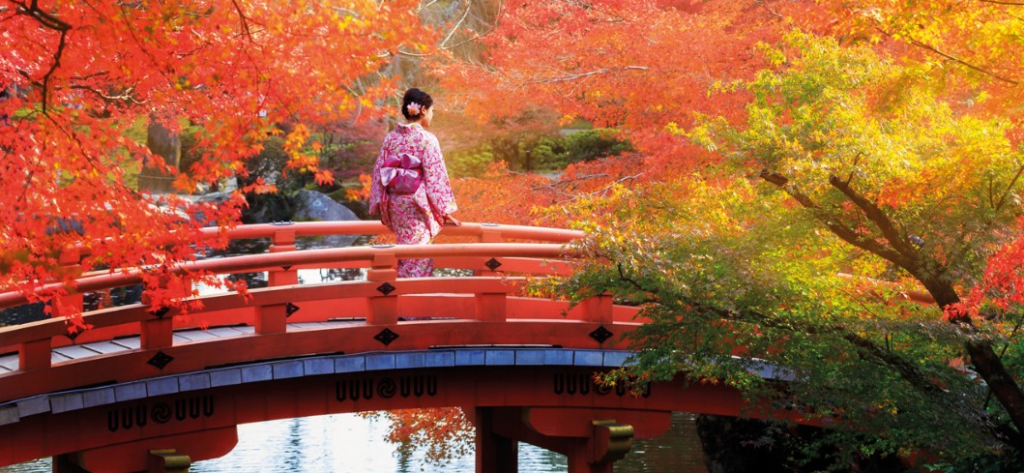 Why should you include Japan in your travel list?
Japan is a surprising combination of peace and chaos, new and old, but these combinations just make it an addictive place to fascinate you!
If you ask me, do I like Japan? The answer is yes, I like it there!
When is the best time to visit Japan in a year?
If you are considering traveling to Japan, you may want to know when it is best to travel during the year. However, the wonderful thing is that every season is almost a good time to visit Japan. In different seasons, she will bring you a completely different experience. But I will still list the expectations for each season to help you determine the pros and cons of visiting at these times.
Note: The weather below is based on averages, but may vary widely across the country.
Spring in Japan (March – May)
There are many festivals in the season of cherry blossoms.
Pleasant temperature, not much rain
Because of the cherry blossoms in full bloom, all the crowds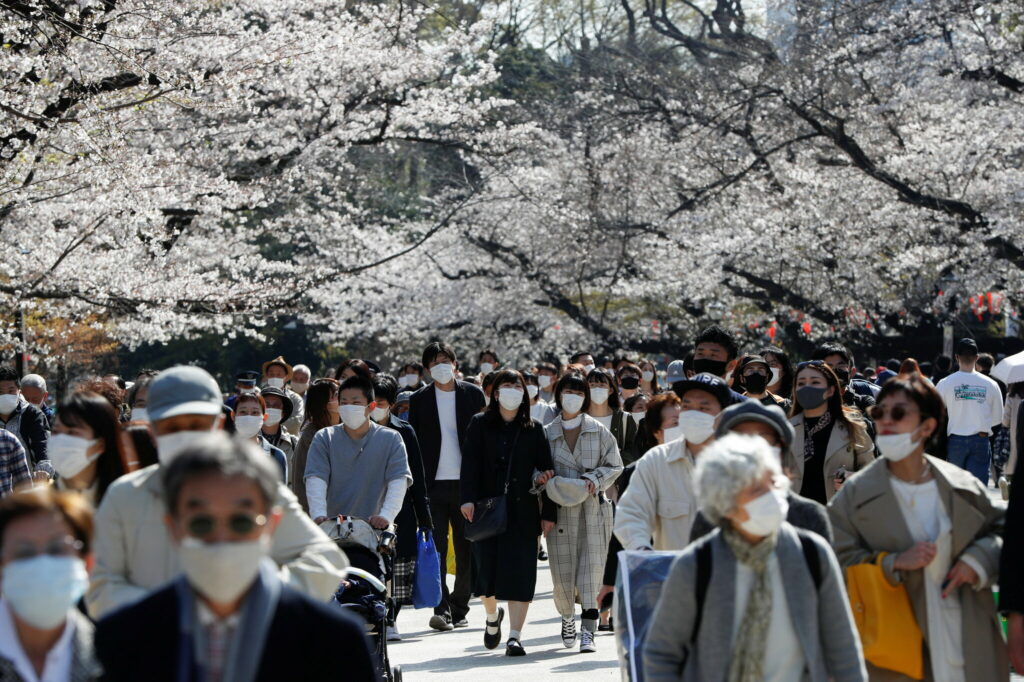 Summer in Japan (June – August)
The weather will be hot and humid
3-4 weeks rainy season (usually from mid-June to mid-July)
Festivals and fireworks start in July
Mount Fuji opened in July
A good time to spend a beach holiday in Okinawa and other places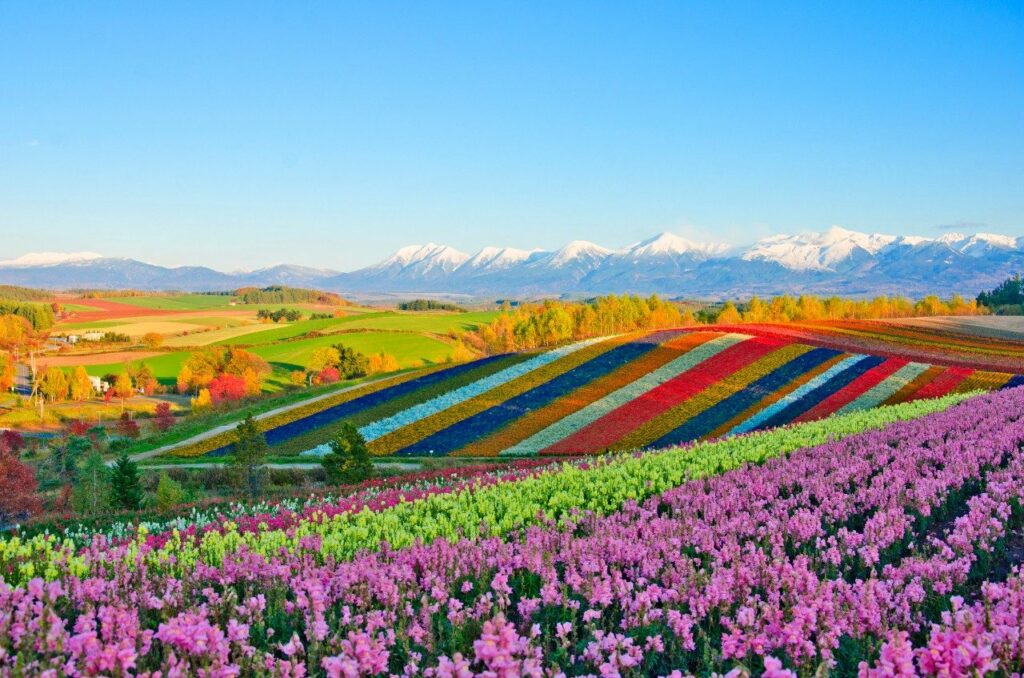 Autumn in Japan (September – November)
Colorful foliage makes the landscape spectacular (October is the best month for the leaves)
The temperature is very comfortable
During this time, there are many festivals, concerts, sports competitions, and exhibitions.
Less crowd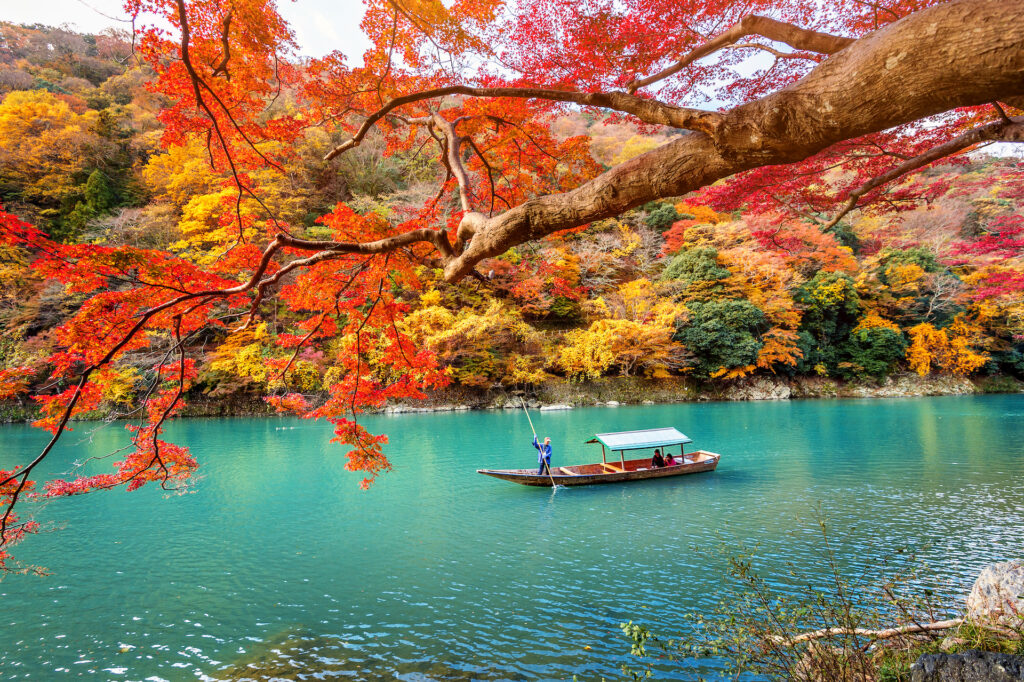 Japan in winter (December – February)
Less crowd
It is said that Japanese skiing is one of the best skis in the world!
The ideal temperature for immersion at outdoor temperatures
Small towns look snow-covered with magic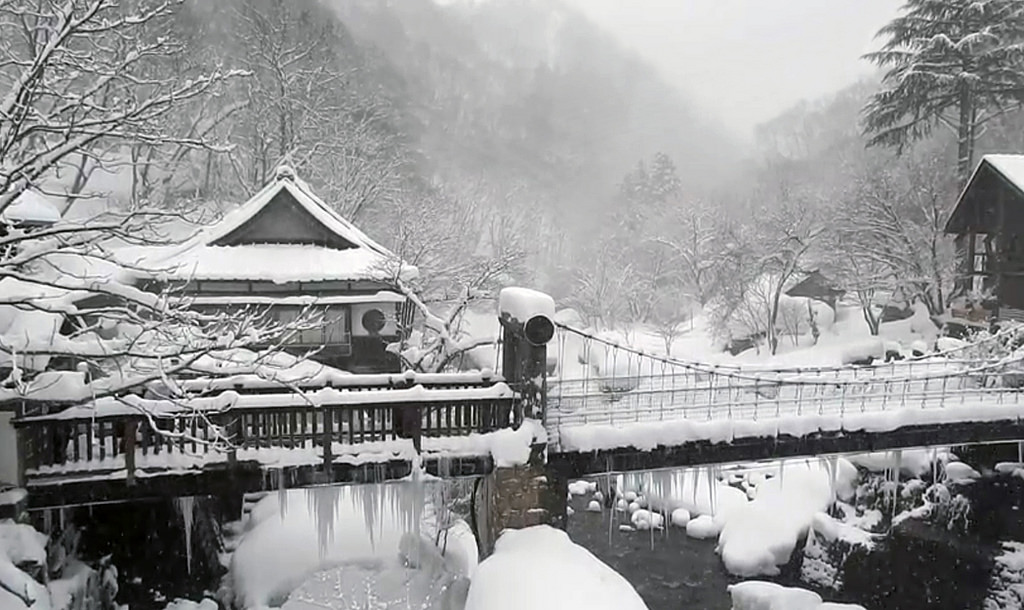 If you plan to travel to Japan in the spring, then you need to know
Spring is considered by many to be a good time to visit Japan because of its comfortable temperature, plus the season when the cherry blossoms are open, and there is not much rain. One thing you should know, however, is the so-called "Golden Week", a golden week that belongs to the spring and consists of four national statutory holidays and belongs to a seven-day span. This means that many Japanese will also travel throughout the country, and accommodation and travel are usually booked in advance.
Japanese Golden Week Date
Best The First Trip to Japan Guide, the weekends are placed in a way to create a 5-day weekend. Travel activity is anticipated to peak on May 2 with people leaving the large urban centers (especially Tokyo) and on May 5 and 6 in the opposite direction.
Golden Week 2020
In 2020, the weekends are placed in a way to create a 5-day weekend. Travel activity is anticipated to peak on May 2 with people leaving the large urban centers (especially Tokyo) and on May 5 and 6 in the opposite direction.
Mon
April 27
Tue
April 28
Wed
April 29
Thu
April 30
Fri
May 1
Sat
May 2
Sun
May 3
Mon
May 4
Tue
May 5
Wed
May 6
Thu
May 7
Fri
May 8
Sat
May 9
Sun
May 10
Best The First Trip to Japan Guide
Golden Week 2021
In 2021, the weekends are placed in a way to create a 5-day weekend. Travel activity is anticipated to peak on May 1 with people leaving the large urban centers (especially Tokyo) and on May 4 and 5 in the opposite direction.
Mon
April 26
Tue
April 27
Wed
April 28
Thu
April 29
Fri
April 30
Sat
May 1
Sun
May 2
Mon
May 3
Tue
May 4
Wed
May 5
Thu
May 6
Fri
May 7
Sat
May 8
Sun
May 9
Best The First Trip to Japan Guide
Silver Week
Every five to six years, a favorable accumulation of national holidays (Respect for the Aged Day, Autumn Equinox, and an eventual in-between holiday) and a weekend creates a longer holiday period similar to Golden Week around late September. The holiday has popularly become known as "Silver Week". The next notable Silver Weeks will be in 2020 when a four-day long holiday will be observed from September 19-22 and in 2026 with a five-day-long holiday.
Do I need to purchase Japan Travel Insurance?
I always recommend buying travel insurance before traveling. This is a small expense, and although you can rest assured, you need to know that these insurances can be insured in the event of an emergency or theft of anything.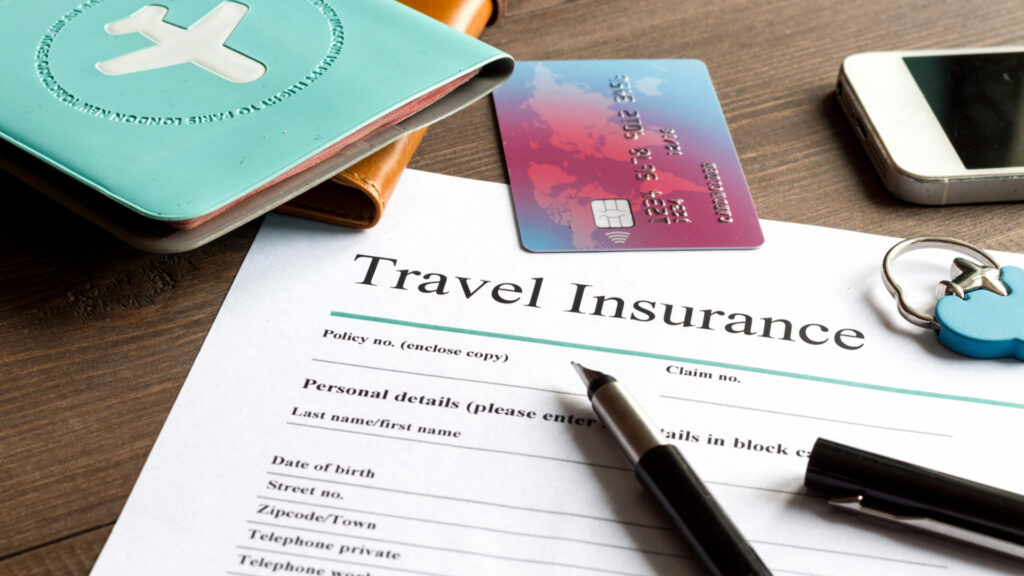 Interesting facts about Japan
These interesting facts will be an opportunity for you to understand Japan, and also help you to talk with locals or friends who travel, and integrate into Japan more quickly.
An average of 1,500 earthquakes occur every year in Japan!
6,852 islands make up the country of Japan.
There are more than 200 volcanoes in Japan.
Vending machines are very popular in Japan – there are more than 5.5 million vending machines across the country that distribute everything from snacks to fresh eggs and toilet paper. (And some quick Google searches reveal some strange things to you.)
Japan's literacy rate is close to 100%. We need them to teach us, other people, in their way!
A first geisha is a man. (The term "geisha" refers to an artist.)
Do I need a tourist visa to visit Japan?
Citizens from 66 countries can enter Japan without a visa, but the time you can stay depends on which country you are from.
Citizens from many countries (including the United States, the United Kingdom, Canada, and Australia) receive a visa exemption (a.k.a. FREE) 90-day tourist visa, provided they do not work in Japan.
Other countries have a temporary tourist visa for a period of 15 days or less.
To find out more about your country, check out the National Tourism Administration of Japan, which explains the requirements for each country.
Best The First Trip to Japan Guide Do I need a tourist visa to visit Japan?
How safe is Japan?
Japan is very safe overall and the crime rate is very low. I once met an English-speaking girl in Tokyo. She said she lost her wallet at the train station. The next day, when she returned to the steps she had been sitting at the train station, the wallet was still lying there safely.
But even if theft is not common in Japanese culture, it doesn't mean it won't happen to you. As with anywhere in the world, always pay attention to the surrounding environment and have some common sense of safety.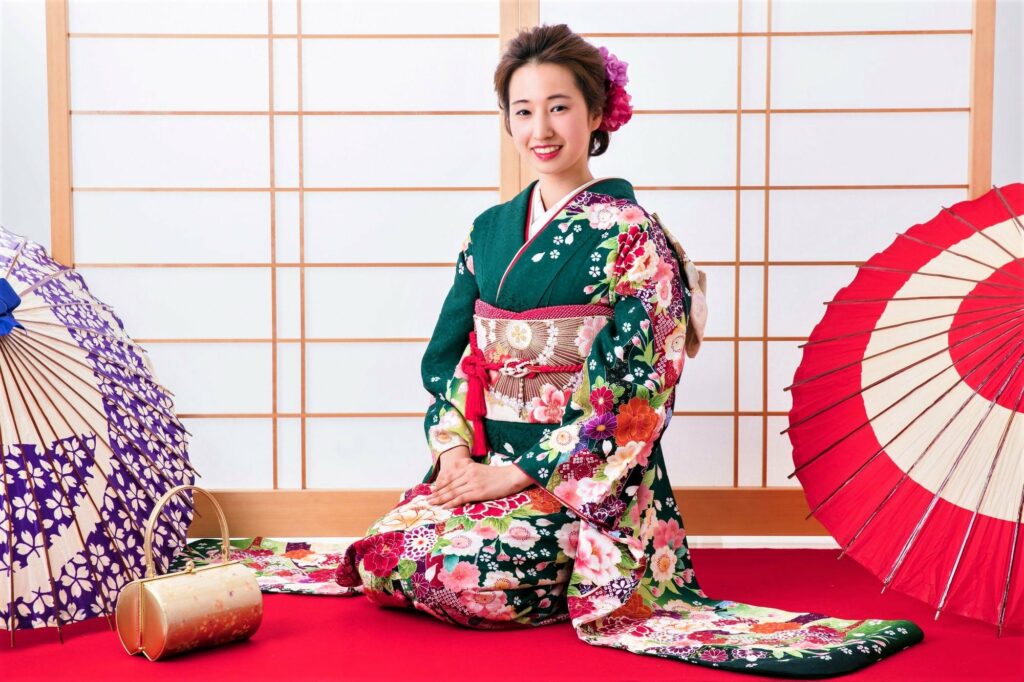 I always recommend buying travel insurance before any trip to ensure that you are insured when you are stolen or in other emergencies.
What is the Japanese currency?
In Japan, the currency is the Japanese yen (¥), and the current exchange rate (June 12, 2019) is as follows:
US dollar: 1 US dollar = 108.47 yen
GBP: 1 GBP = 137.9521 yen
Euro: 1 Euro = 122.9291 yen
CAD: 1CAD = 81.6239 yen
AUD: 1 USD = 75.3758 yen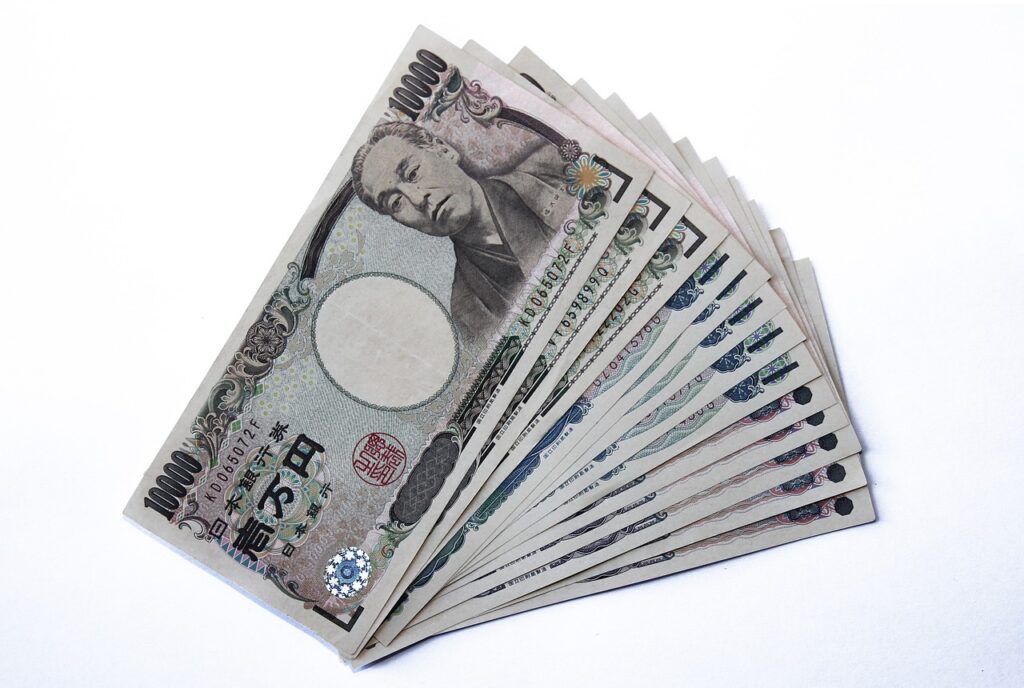 Does Japan accept credit cards?
Yes, but major credit card spending is usually accepted at major hotel chains, restaurants, or major city stores, and you must redeem some cash for small restaurants, markets, or more rural towns.
Should I withdraw money from the bank before I go to Japan?
This is a problem we have always encountered. The answer really depends on your personal preferences, but I will never withdraw money in advance.
Whenever I enter a new country, I will go through the "currency exchange" counter and then go to the ATM to get cash. You will get the best exchange rate at the ATM.
ATMs are generally available at airports and are easily found at train stations and in 7-Eleven and Family Martin's most major cities in Japan.
But before heading to the country town, be sure to take out the cash first, just in case you can't find the ATM.
Best The First Trip to Japan Guide
Credit card travel tips
Be sure to notify your credit card bank in advance so that they know that your transaction is not fraudulent. Because in the past, I have encountered embarrassing scenes where my peers are unable to spend because their credit cards are frozen.
In addition, it is best to carry multiple credit cards during the trip so that one of the cards has a problem and you can change other credit cards. Note that it is a little trick to put different credit cards in different locations. For example, one is in your wallet and the other is in your backpack, so you can still have another one besides being lost or stolen. A credit card is available.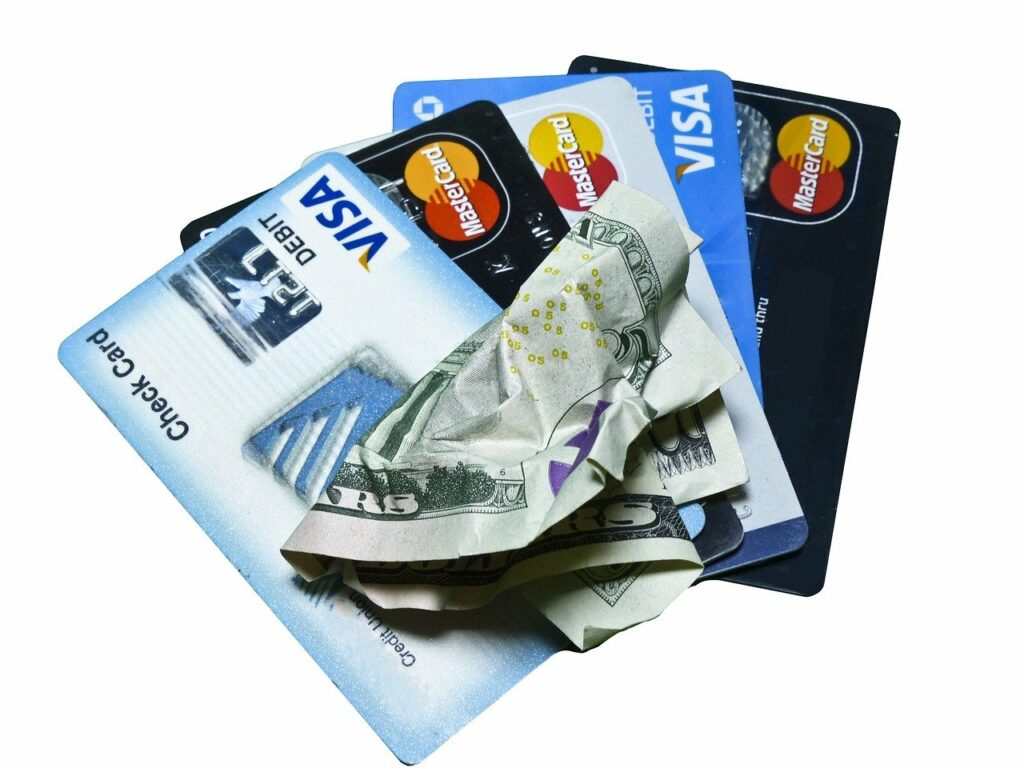 How much does it cost in Japan?
We know how much it takes to know a certain amount of certain things to let you know how much you will pay. These are the average prices in Tokyo, just to give you a baseline. You can find these items cheaper, or you can pay more. In addition, the price will vary across the country.
Average cost of Tokyo
residence
Budget: Dormitory bed 3,000 yen (about 27 US dollars)
Mid-range: $45 – $90 USD, for private rooms in hostels or budget hotels
High-end: $90 – $270 Western-style hotel or more luxurious ryokan
Ramen: $7 for the restaurant and $2.75 for the convenience store
Train from Kyoto to Tokyo: One way $120 USD Now you can see why I suggested buying the Japan Rail Pass from the beginning.
Metro Pass for the day: USD 6.40 per person
Coffee: $2.75
To find out how much I paid for food and accommodation during my trip to Japan, check out this article, where I analyzed all the costs in Japan.
Best The First Trip to Japan Guide
How much is a week in Japan budget?
I will be blunt: Japan is not cheap. Contrary to many other destinations in Asia, such as Thailand or the Philippines, Japan is not an ideal location for budget travelers. In other words, it is different from any country in the world and is worth a visit.
We will break down the amount you should plan your travel budget in Japan based on your travel style.
*Note: These are estimates for one person and do not include flights.
Budget Traveler: $450 per week
You will be accommodated in a dormitory dorm bed and enjoy breakfast from a number of 7-Eleven or Family Marts hotels and make as many free activities as possible.
Mid-range traveler: $850 per week
You will stay in a comfortable but not fancy hotel or Airbnbs. You will want to try a lot of Japanese food – including budget meals and some better food. You will use public transport to walk around and hope to see as much as you can, but you are willing to make some sacrifices to save money.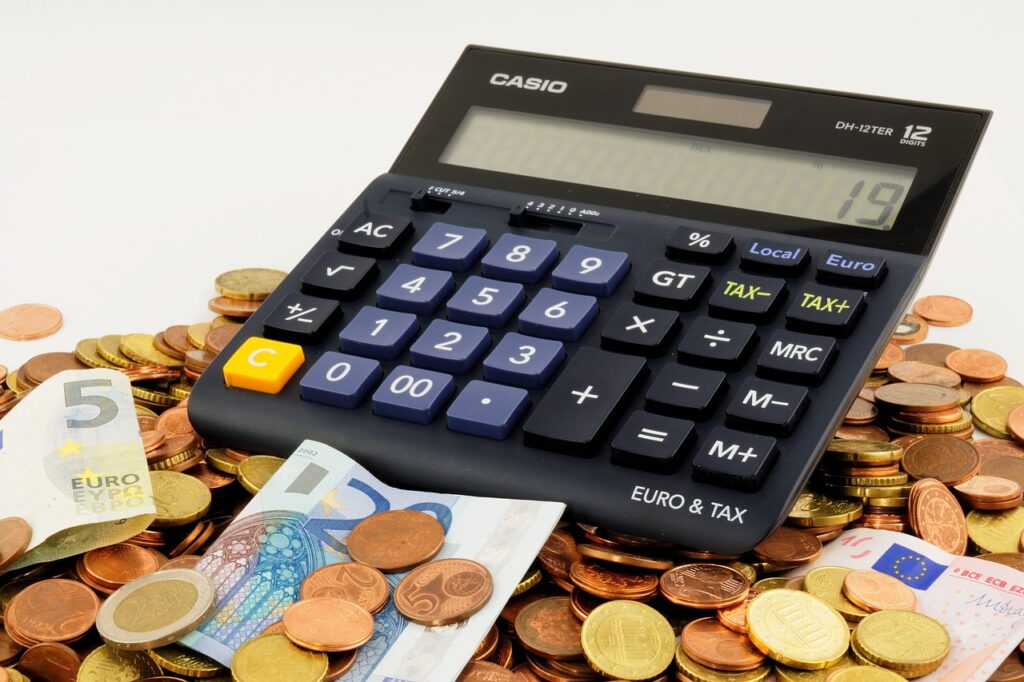 High-end traveler: $2,000 per week
For you, the budget is not too worrying. This is not necessarily a luxury trip, but you are willing to pay more for convenience and comfort; and a unique, once-in-a-lifetime experience is not a problem for you.
More information about Japan's travel budget: This article details how much money was spent in Japan in a week. We broke every part of the trip – from transportation to food, from accommodation to entertainment.
First Trip to Japan Guide Saving Tips
Although this is not a cheap country, you can definitely save money during your trip to Japan.
If you are planning to venture outside of Tokyo, please purchase a Japan Rail Pass. This paper breaks down the cost and purchase method of the Japan Rail Pass.
Enjoy breakfast and snacks at 7-Eleven or Family Mart (they are all over the country!). Although you may never consider eating at a convenience store in your country, the choice of fresh food in these stores in Japan is very good. I am not kidding. You will see many locals doing this.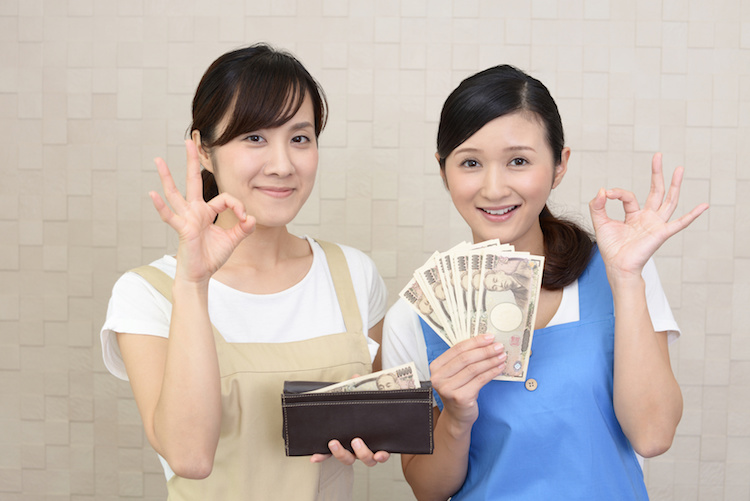 Eat the biggest meal at noon and take advantage of the "lunch set meal", which usually includes a big meal (sometimes with dessert), usually between $5 and $7.
Conveyor Sushi is a great way to try out all types of sushi with your caution (and stomach!) Desire without huge price tags. In addition, this is an interesting experience in itself!
Use the app to record your expenses and see how good your budget is! We find that overspending is easier when you don't know how much it has. We like Trail Wallet to record our expenses. (We are not affiliated with them, we just like to use it ourselves!)
How to visit Japan everywhere
In addition, in major cities, there is sometimes a "package deal" for transportation. In Tokyo, we found that the 24-hour subway pass is very good value for money, while in Kyoto, the all-day bus pass is a money-saving purchase.
What are the trains in Japan?
In general, the train is clean, comfortable and efficient. The railway system covers almost the entire country, making it a great way to travel. This article details all the information you need to know about the Shinkansen Japanese Bullet Train.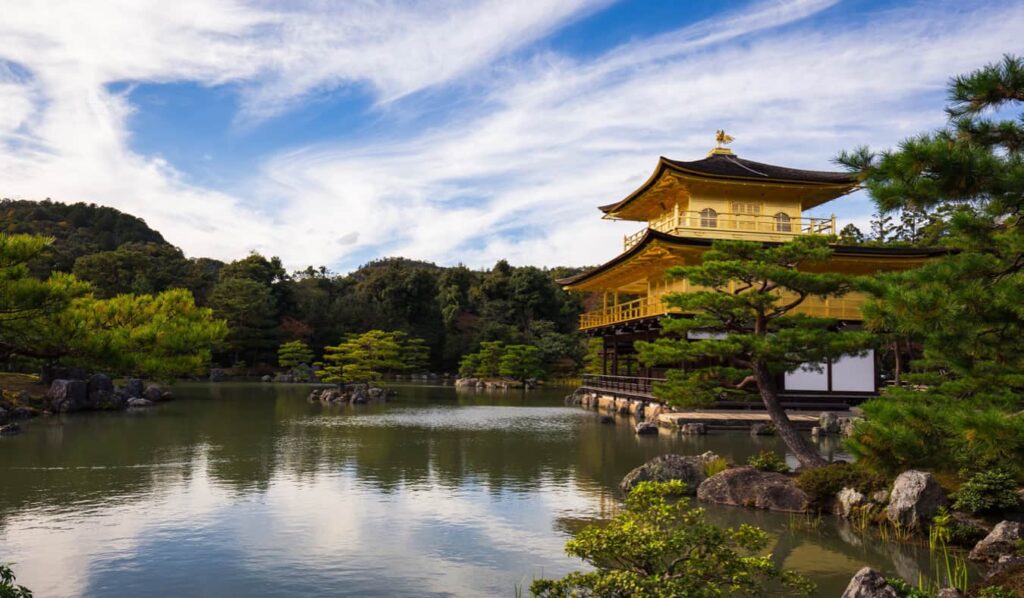 Japanese language and useful Japanese words
The Japanese language is obviously Japanese. But many people in big cities like Tokyo, Kyoto, and Osaka also speak English.
The logo is written in Japanese characters, and most of the cities have Roman characters.
Japanese phrases and words to learn
When traveling, we always try to learn a few important phrases. It shows the locals you are trying to understand in their country and it is also fun!
These phrases are the most useful phrases we find anywhere in our visit:
Hello: Kon'nichiwa
Thank you: Arigato
Thank you very much: Domo Arigato
Beer, please: Biru kudasai
Cheers! Cheers
Bathroom: Basurumu
How many? Yicang
Delicious: Dashi
Beautiful: Kireina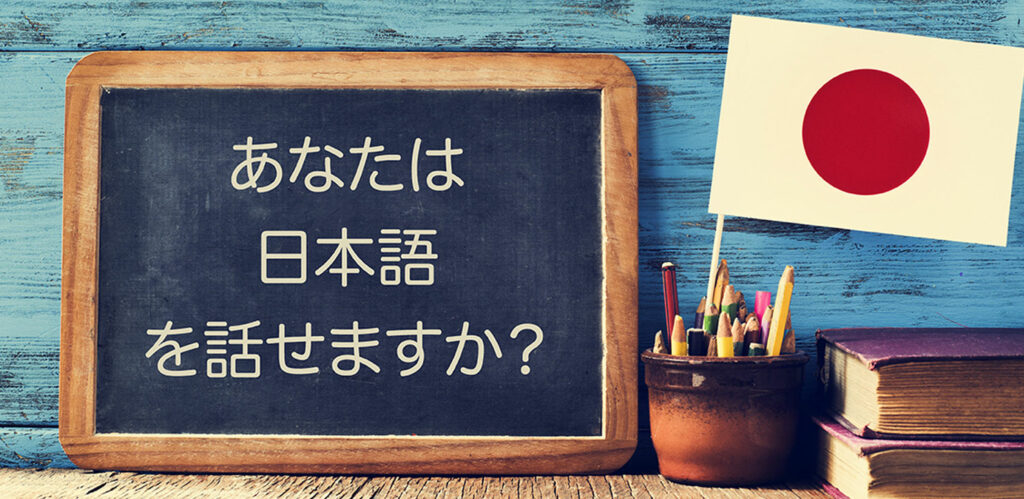 Japanese customs
When traveling outside of your own country, it's a good idea to do some research on courtesy so that you don't accidentally offend such people.
When traveling in Japan, please keep the following in mind:
Eating while walking is considered sloppy. Instead, find a place to sit and enjoy your snacks.
Pointing is considered rude. Instead, use an open hand to make a gesture.
Blowing a nose in public can be considered rude. Japanese people often enter the bathroom to blow a stuffy nose.
It is polite to take off your backpack and hold it in your hand on a crowded subway or train.
Not only can you eat the noodles to cool them when you eat, but it shows that the meal is delicious. It's polite to sip like this!
Taking off your shoes before entering many places is a common courtesy. If the floor is raised at the door, you should take off your shoes.
If you want to be completely ruined, this article lists 50 Japanese customs!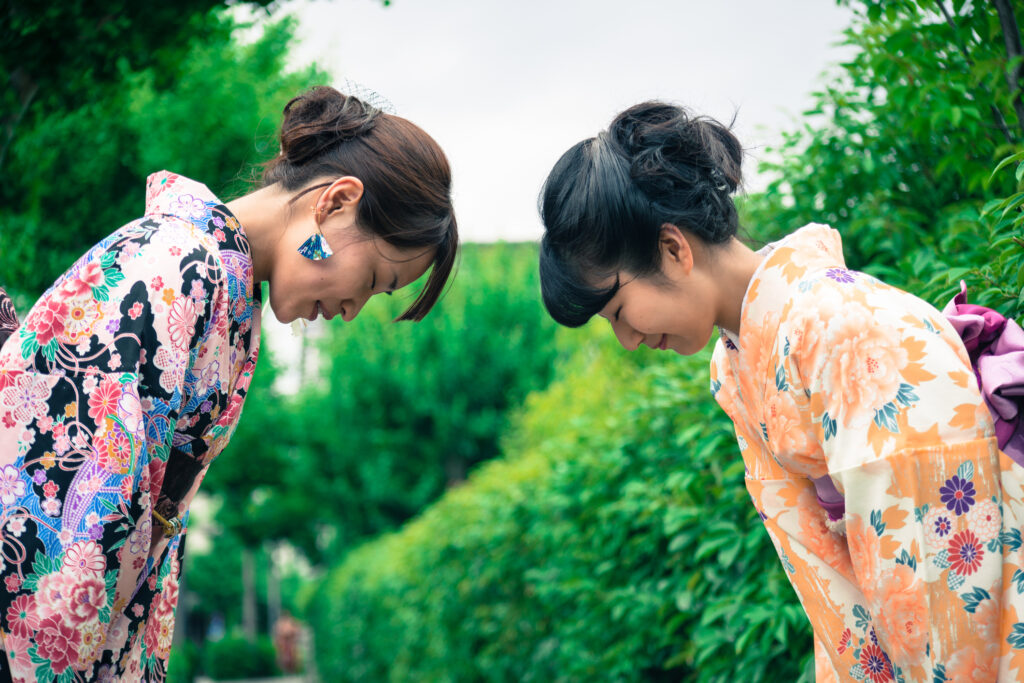 What is the tipping culture in Japan?
Should I tip a Japanese restaurant? Once we reach a new country, this is a question we always ask ourselves. It is not very interesting. It is caught off guard and I don't know what to do.
In Japan, tips are not expected and can even be considered rude. Even if the service is not offended, they may be confused.
What is the religion of Japan?
Buddhism and Shinto are the main religions of Japan, although they do not play an important role in the lives of many Japanese today.
Throughout the country, you can visit temples and shrines to better understand religion and culture. You can even make a temple stay so that you can really delve into and understand Buddhism.
Do I need a power converter in Japan?
In Japan, the standard voltage is 100 V, and the power outlets are Type A and Type B (as shown below). The socket is the same as used in North America, but the voltage is low, so yes, you need a power converter for the electronics without the converter.
What are the Japanese bathrooms?
This may be an embarrassing question to ask aloud, but I promise you are not the only one to think about it. If this is your first visit to Japan, you may not know what will happen in the bathroom.
The good news is that many bathrooms across the country are very beautiful and very luxurious. In a better restroom, you will find a toilet with a built-in bidet that can spray your butt. Some toilets even have buttons that can play music or rain forests to cover up, well, you know…
But be aware that in some train stations or in more rural areas across the country, you may find that squat toilets are similar to the toilets you find in many parts of Asia.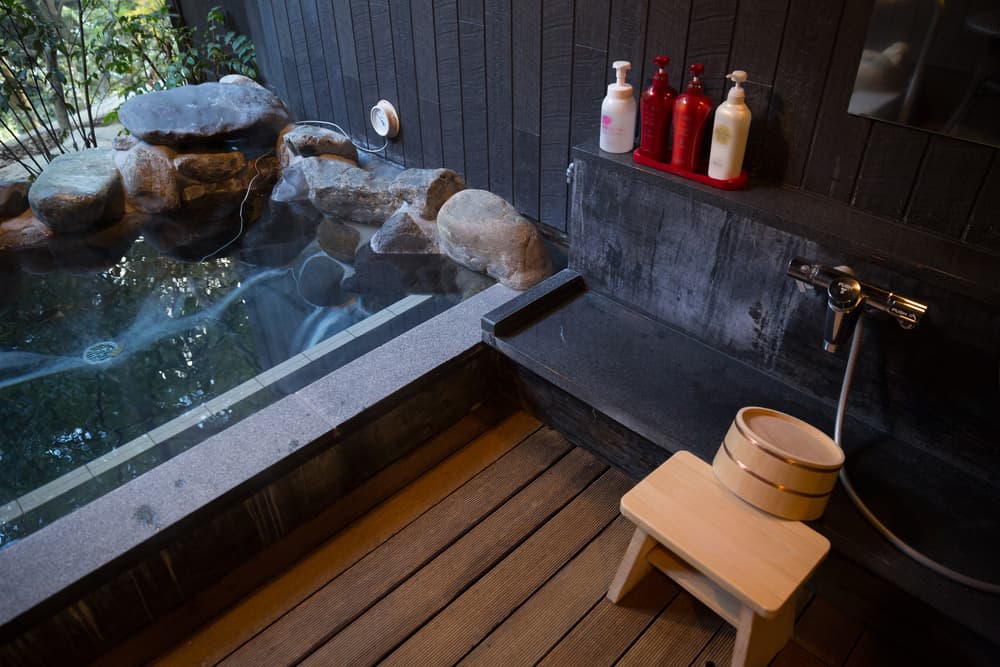 How to get mobile service in Japan
First of all, what I want to say is that there is no need to buy a SIM card during a trip to Japan. WiFi is very common and you can find it in most hotels or hostels as well as in several cafes and restaurants across the country.
In WiFi, you can easily chat with family and friends via apps like Skype and Facebook Messenger, and you can use WhatsApp to connect with locals.
In other words, if you really want to get community services through the data plan so that you can always access the Internet, you can purchase a Japanese SIM card. (You must make sure your phone is unlocked and able to accept foreign SIM cards – we found a difficult way!)
Alternative idea: If your phone is not unlocked or you don't want to buy a Japanese SIM card, consider renting a portable WiFi device. This allows you to carry hotspots with you so you can search for directions, get train schedules or find restaurants in the area. In addition, we think you can connect up to 10 devices, which makes it better than the SIM card.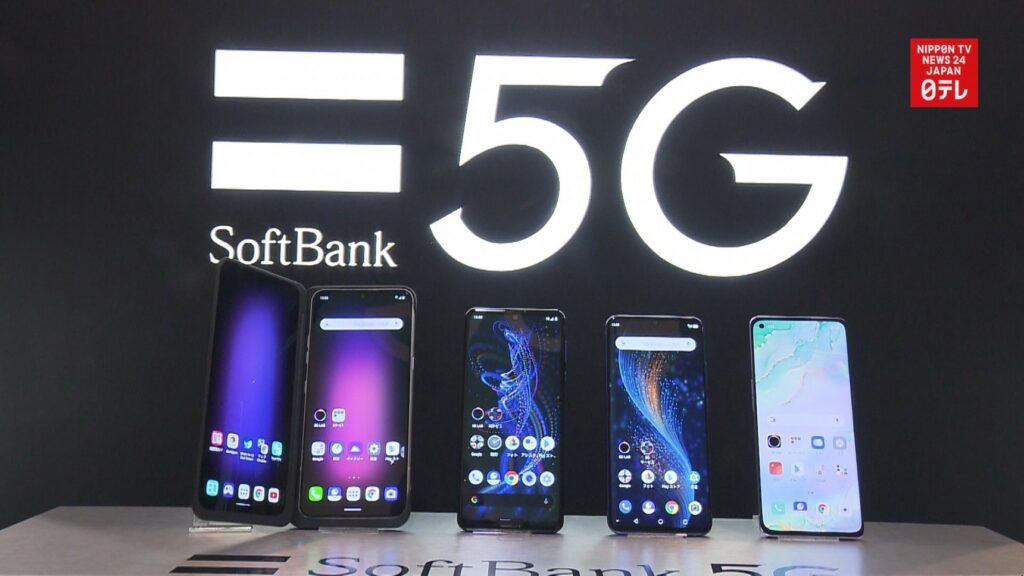 Useful (free!) Japanese travel app
Google Navigation: This can provide you with the best subway and train routes, and even real-time updates with delays.
Hyperdia: Japan's preferred train scheduling application/website. Insert the route, it will tell you the time and price throughout the day, including each seating level.
Google Translate: This is our preferred app when traveling in Asia because you can shoot characters and translate them for you on menus or tabs. Please note that some things are not completely converted to English…
GuruNavi Restaurant Guide: We were told that this is the app that should be used to find restaurants on TripAdvisor, as the latter has more comments from foreigners than locals. GuruNavi is easy to use and will point in the direction of locals eating instead of typical travel.
Japan Travel Guide with Me: This app has a variety of useful information for your travels in Japan, the best part is that it can be used offline.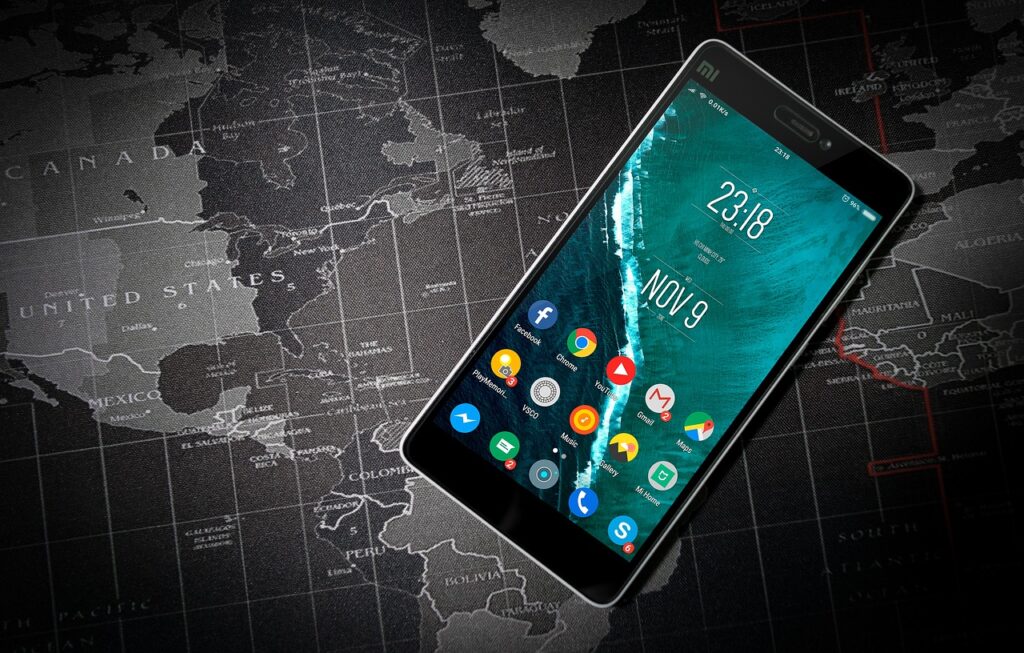 The best city to visit Japan for the first time
Japan is a huge country and it will be an extensive list if we visit all the famous cities. But if you are coming to Japan for the first time, these cities are a good starting point because they will give you a good understanding of the culture of the country and it is relatively easy to get up and down.
Tokyo – This huge metropolis is probably where you go in and out. It used to be the most interesting city we have ever visited anywhere in the world. From peculiar experiences to amazing cuisine, Tokyo is definitely worth your trip for a while. Our friend Nicole has many unique events in Tokyo on Wee Gypsy Girl.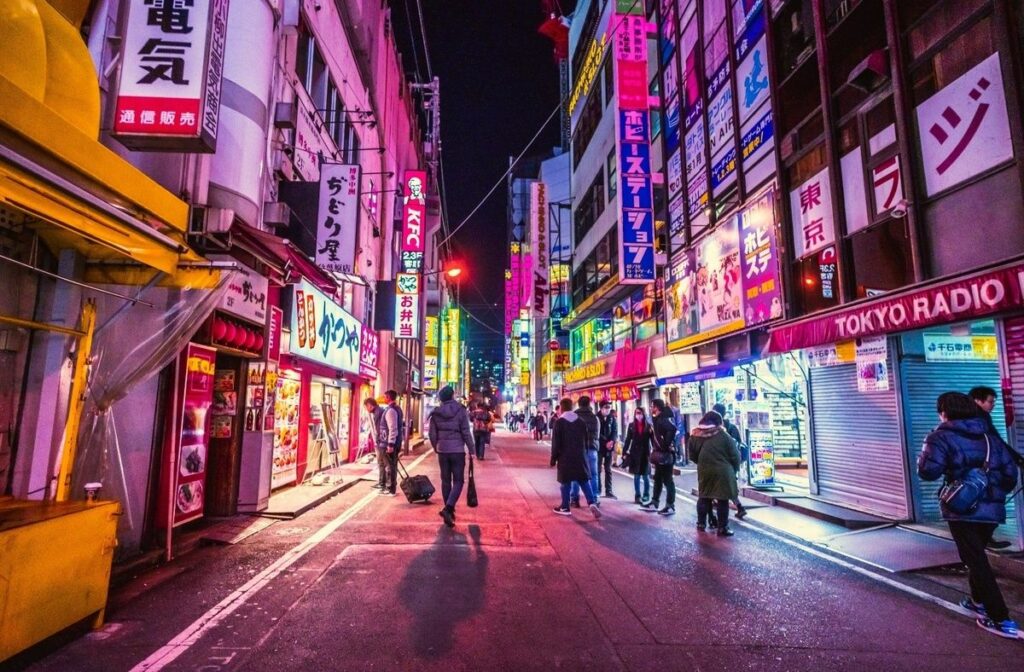 Kyoto – The city has a long history, important temples, gorgeous architecture, and charming atmosphere, which is a favorite of many Japanese itineraries. If you travel with your child, Kyoto has a lot of things children can do.
Osaka – Another major hub to and from Japan, Osaka is worth a visit. It is full of history and cuisine and is a good city to spend the night with friends. If you want to know what to do, check out this list of activities in Osaka.
Hakone – the footsteps in the mountains. Hakone Mt. Fuji is a peaceful resort away from the big cities of Japan. It has the opportunity to relax in the hot springs and sleep in the ryokan.
First impression of Japan
Mount Fuji – Japan's most famous mountain peak, you can enjoy this beauty when traveling in Hakone.
Fushimi Inari Shrine – Tourists call it the "Orange Gate", with thousands of majestic orange gates covering the maze leading to the shrine.
Arashiyama – Arashiyama is located on the western edge of Kyoto. It is an area filled with temples and shrines, but the main attraction is Arashiyama Bamboo Grove.
Japanese temples – Of course, the temple will be listed in the list of attractions in Japan. The Golden Pavilion in Kyoto is amazing, with a garden setting and a reflection of the pond.
Shibuya Crossroads – Known here as "the busiest intersection in the world", crossing the road is an experience.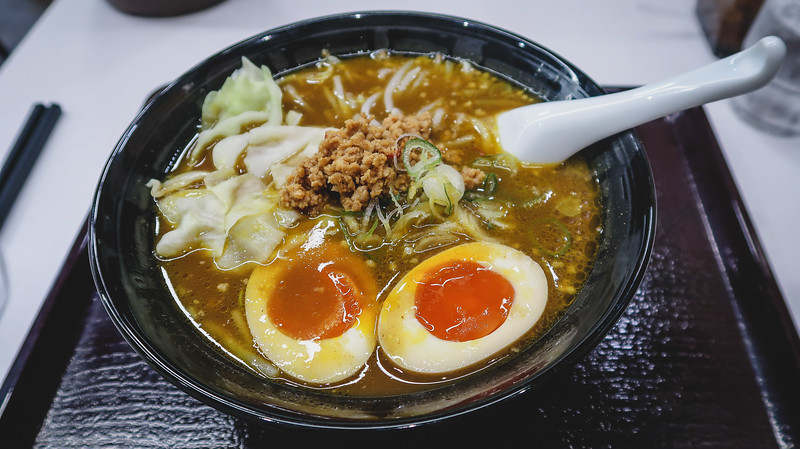 Note: We have not been to Nara Deer Park, so we cannot personally prove this popular attraction. We have heard that visitors can feed the deer with cookies sold on the spot. We usually oppose feeding wild animals and urge anyone who visits Nara Park to do some research on the subject.
These places can take great photos! If you want to take better travel photos, we will write some simple and creative tips to improve your travel photography skills!
Unique experience in Japan
One of the many reasons why Japan is such a wonderful place to visit is that this country has many unique experiences. Here are just a few simple Japanese people.
Soak in the spa – Take off your birthday set and soak in the hot tub until you get Prussia. Don't worry, they are gender-separate, and some are even private. Our best one is in the Hakone area.
Take a photo in Photo Booth – Take a photo with a friend and take a few photos. Then, edit the photo immediately, enhance your eyes, increase blushing or lighten your cheeks. It takes the work selfie rate to a whole new level.
Look at the Nara Deer – Outside Osaka, there is a park (and part of the city) filled with cute spotted deer. They are very docile, but please don't feed wild animals.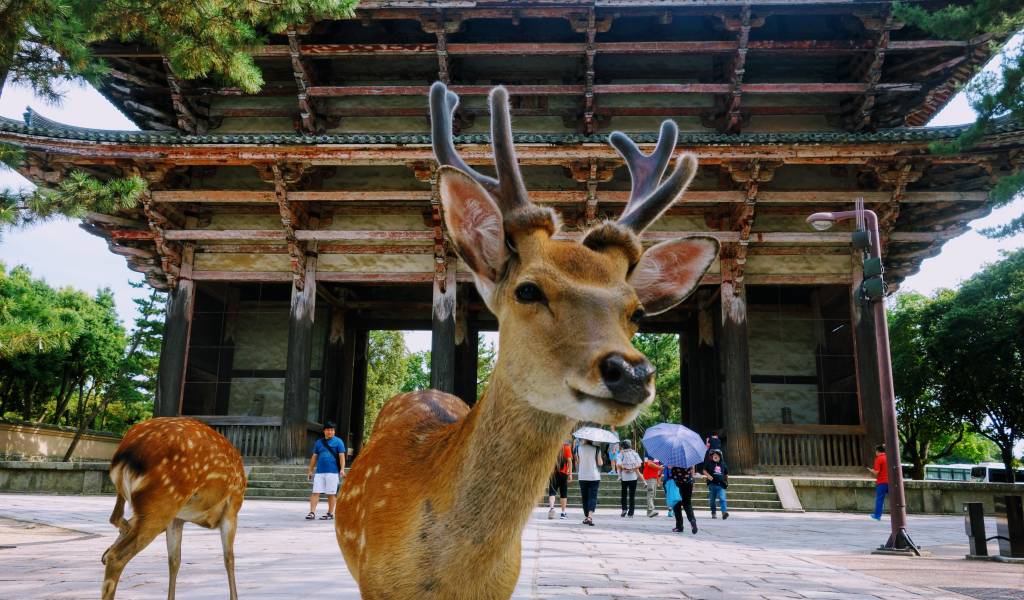 Jigokudani Snow Monkeys – A few miles from Nagano, there is a park where local macaques soak in hot spring baths and play in the snow.
Stay at a ryokan – Experience a traditional ryokan, stay at a ryokan and enjoy Japanese hospitality and relaxation.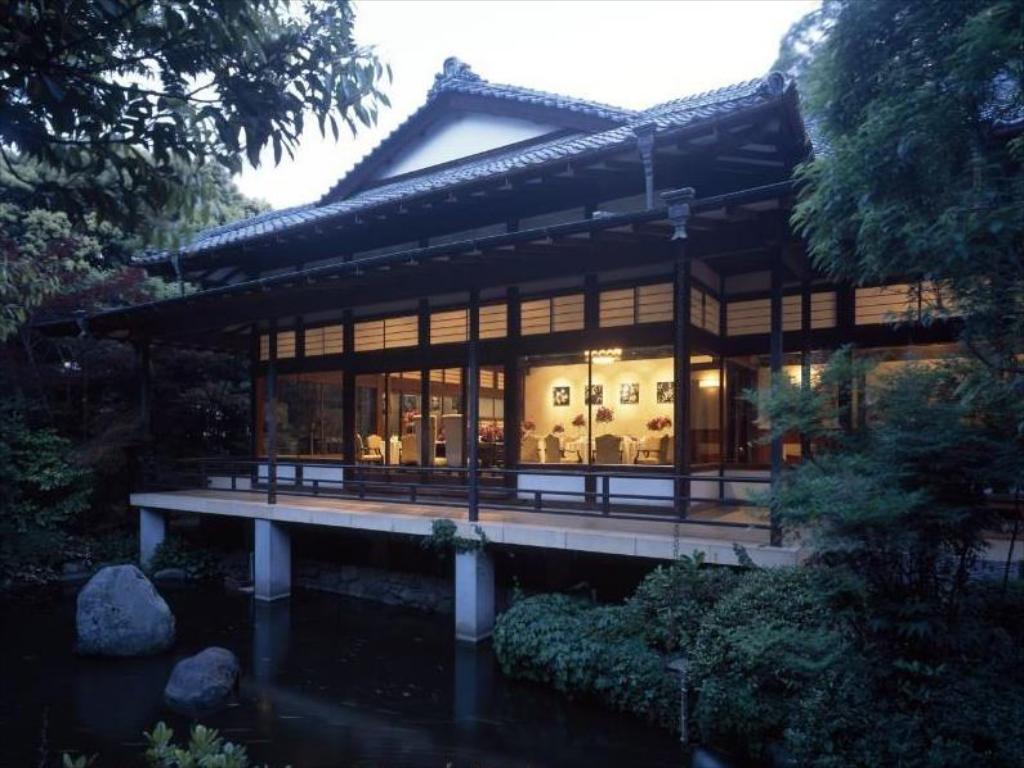 Take a Japanese cooking class – learn how to make the right sushi or traditional ramen to impress your friends at home. (Read why we like to take a cooking class on our trip!) or take a culinary journey, such as the Kyoto Food Tour of Magical Trip.
Sleeping in a temple – often seen as a retreat to rejuvenate your body and mind, or to deepen your understanding of religion, temple accommodation is a unique experience that you will never forget.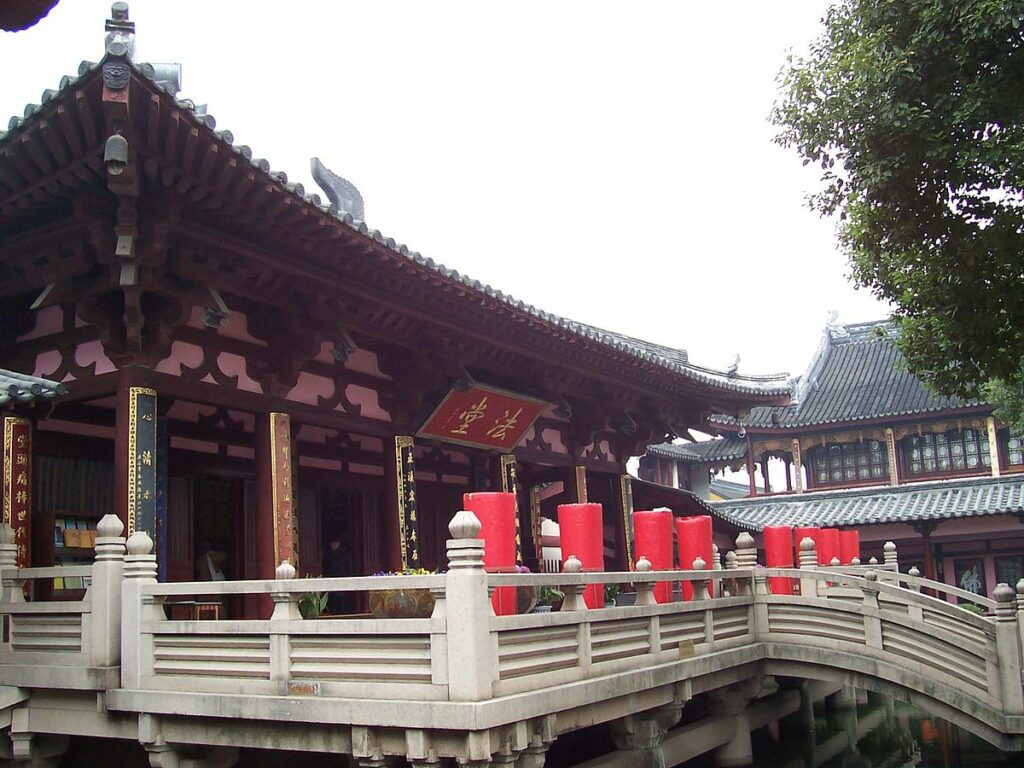 Theme Cafes – From vampire cafes to butler cafes to prison-themed restaurants, there are a variety of quirky cafes of interest. There are also animal cafes such as dog and cat cafes.
Responsible travel tips: Be cautious about animal travel. Domesticated animal cafes (such as dogs or cat cafes) seem to take care of their animals. But for non-domestic animal cafes, such as owl cafes, we are just a little hesitant.
Going to Geisha Hunting – On the old streets of Kyoto, Geisha moves from one event to the next. Try to glance at them or try to take a photo better.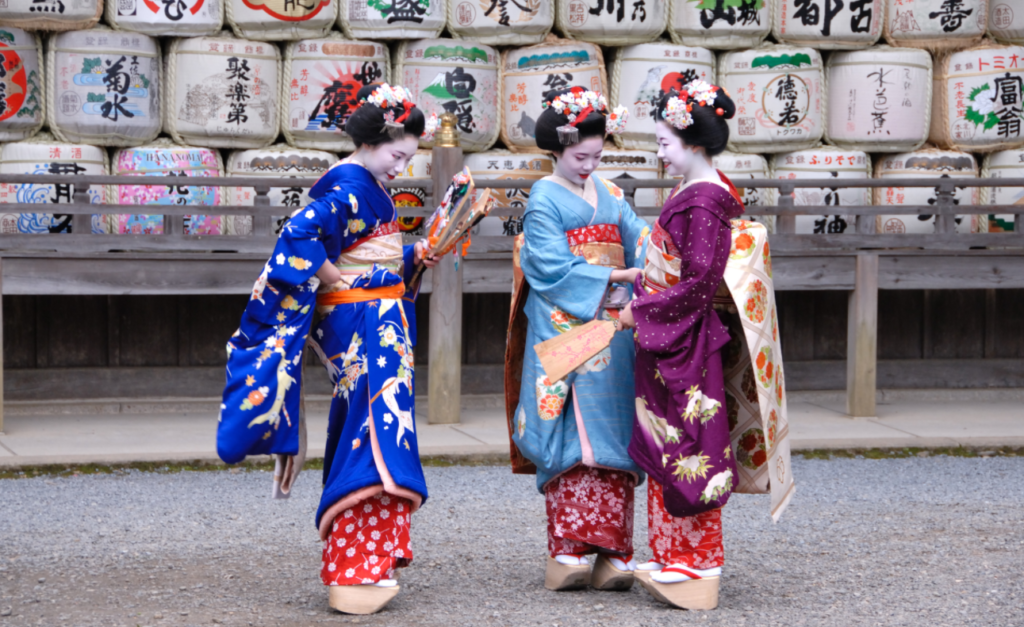 Theme Restaurant – This is one of the craziest dinners we have ever attended! When you eat, the robot will compete for technical music and laser lights in front of you. This is an unforgettable experience.
Visit the Fish Auction every morning – When the fishermen enter the port and sell their fish at the Tsukiji Fish Market, it appears around 3 am (yes, that early). Then find a shop and taste the freshest sushi.
Go skiing or snowboarding – Japan has some of the best ski resorts and mountains in the world. If you have a chance to go to the slope, please don't hesitate.
Watch the sumo wrestling match: 6 sumo matches are held each year. If you are lucky enough to get there at the right time, don't miss the opportunity! Three matches were held in Tokyo (January, May, and September), one in Osaka (March), Nagoya (July), and Fukuoka (November). Take part in the sumo wrestling tour between the two countries to learn about sumo culture.
Free or cheap! things you can do in Japan
Japan is not the cheapest travel destination, but there are some free and cheap activities that you can take to keep your wallet happy!
Free hiking: You will meet other travelers and learn stories and information you have never found! You can find hiking trips in the big cities such as Kyoto Free Walking Tour, Osaka Free Walking Tour, and Tokyo Free Walking Tour.
Visiting temples: many temples are free to enter and explore
Park: The Meiji Shrine is not far from Tokyo and can be accessed free of charge. The bamboo forests of Kyoto can also be explored freely.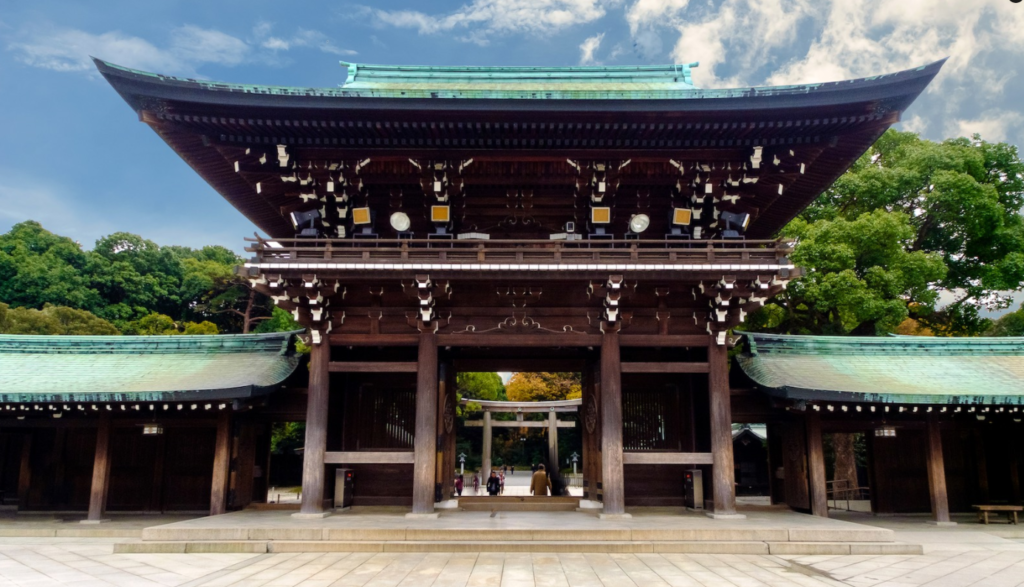 Join the party: There are a lot of party groups that can be found online. Just Google "hold a party at _". This is the Meetup website in Tokyo. Best The First Trip to Japan Guide.
Exploring the market: There are thousands of markets across Japan. You can't miss the Tsukiji Fish Market in Tokyo or the Jin Market in Kyoto. Pedestrian street/restaurant paradise in Dotonbori, Osaka.
Japanese festivals and cultural events
In Japan, the festival is called "matsuri" and they are held all year round. This is a list of some of the more unique festivals in Japan.
January 15: Nozawa Fire Festival, Nagano, Japan
February 5th to 12th: Sapporo Snow Festival (Ice and Snow Festival), Sapporo, Hokkaido
Late March: Sumo Wrestling Spring Basho, Osaka
Early June: Kaiko Kinenbi, Yokohama Port Opening Ceremony (Racing Competition)
July: Tanabata Matsuri (Star Festival), Hiratsuka
Late July: Osaka Tenjin Festival (God's Day)
October: Warai Festival (Laughing Festival) in Wakayama
The idea of a trip to Japan is based on your interests
Japan is more than just Tokyo. If this is your first trip to the "Rising Sun Country", we will definitely recommend you to visit the capital and other well-known places such as Kyoto and Osaka. However, if you "have done that already", or if you have a lot of time to play, then here are some travel ideas that are more in line with your interests.
Japanese family
If you are traveling with children to Japan, here are some ideas for families of children of all ages:
Nara Deer Park
See 1200 cute and friendly deer roaming around the park.
Amusement Park
There are many options to choose from, including Disney Ocean Tokyo, Disneyland Tokyo, and Universal Studios (including Harry Potter's Wizarding World).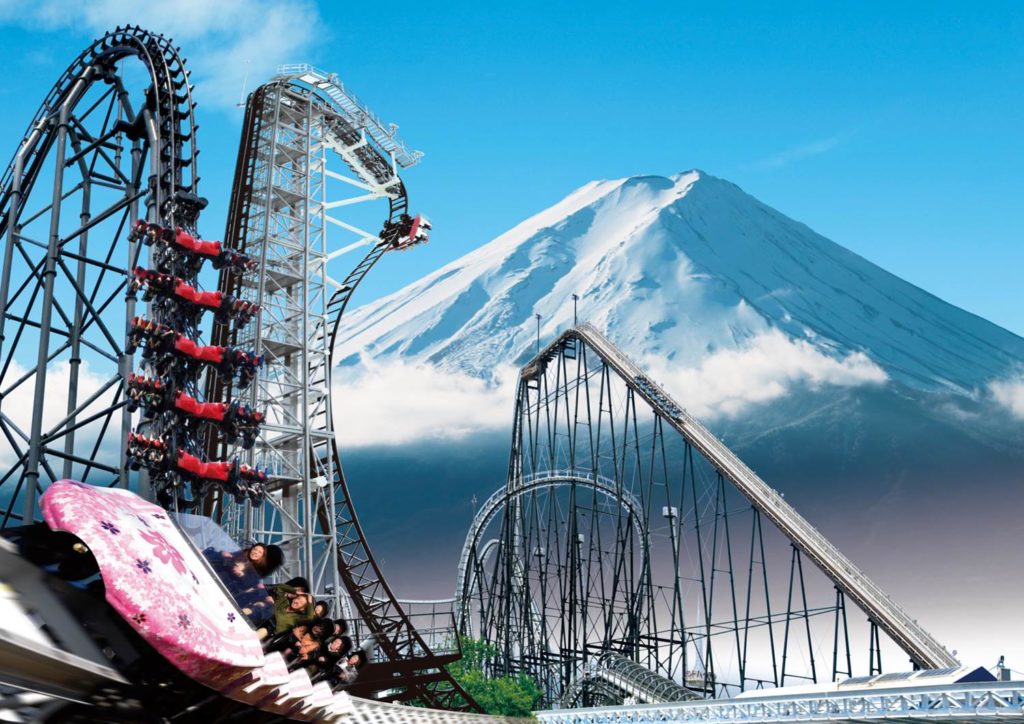 Hitachi Waterfront Park
Welcomed by families, opening millions of flowers, Ferris wheel, golf putters, and bicycle trails throughout the year, which may be a good place for a day trip to Tokyo.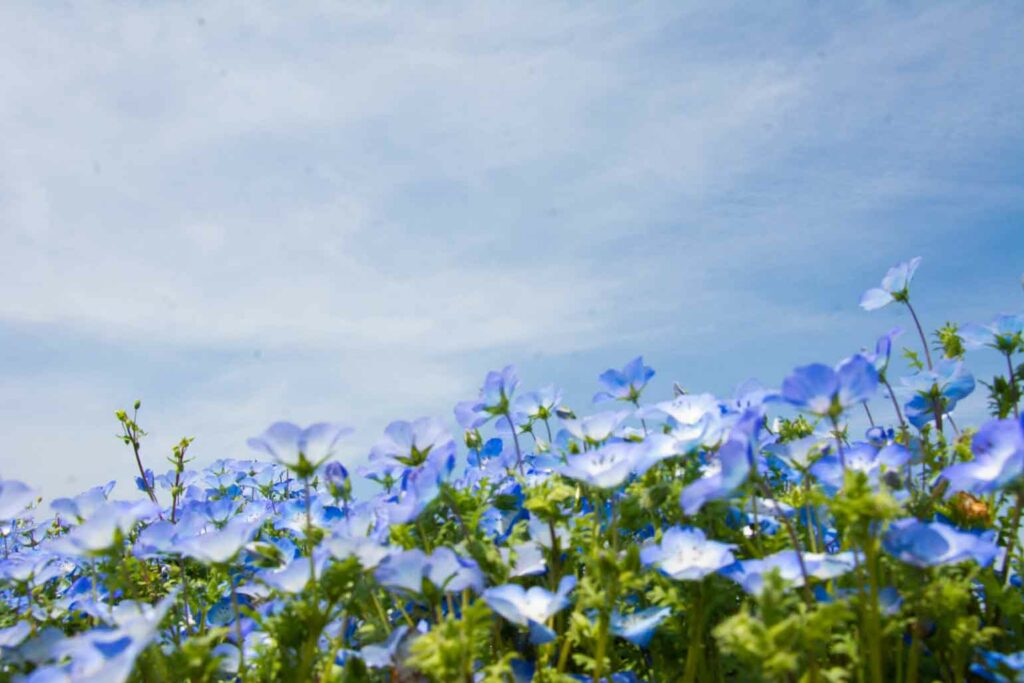 Koizumi Bokujo Farm
Visit the Japanese Dairy Farm where your family can learn about animals and nature. You can even feed or milk your cows if you wish. Oh, don't forget to buy some ice cream from the farm shop before leaving.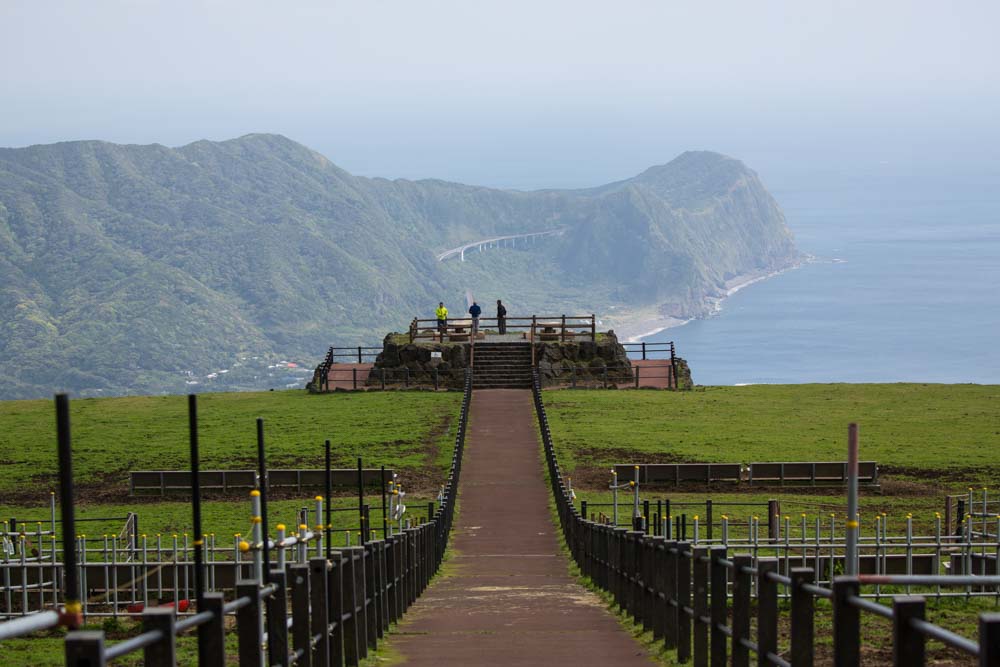 Japanese couple
Depending on the destination you choose, Japan may actually be a very romantic place.
Okinawa
If you are looking for a romantic beach holiday, this may be what you are looking for!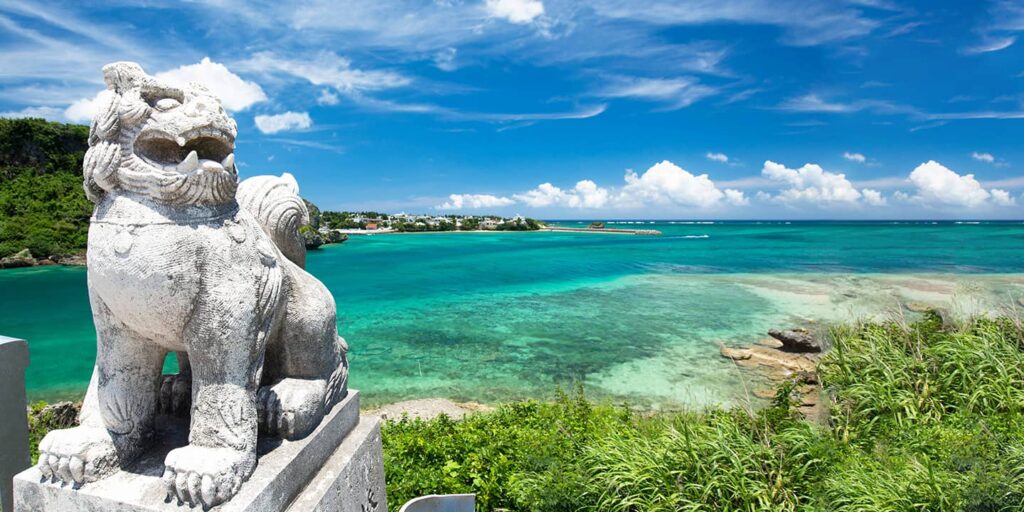 Shirakawa
Hidden in the mountains of central Japan, this UNESCO historic village is amazing.
Kurashiki
Sometimes called "Amsterdam of Japan" because of its canal and charming architecture, it is easy to see the romantic charm of this town.
Park Hyatt Tokyo
Have a drink at the Lost in Translation. This is an incredible view overlooking one of the largest cities in the world. You can dress up your Bill Murray and other Scarlett Johansson.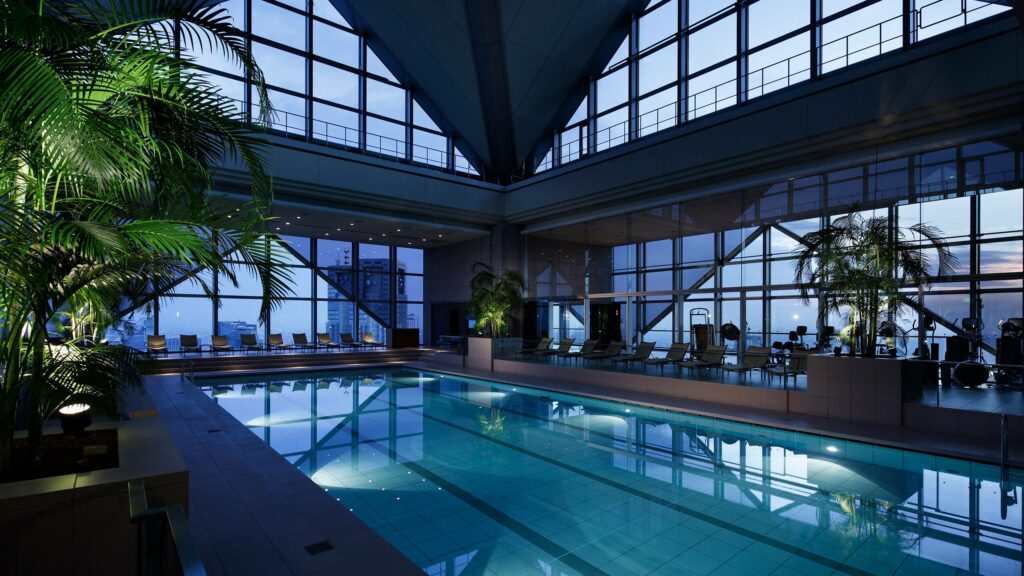 Japan is a nature lover
Despite having some of the world's largest and busiest cities, there are many natural landscapes to explore in Japan, especially in the mountains. There are many incredible hiking trails throughout Japan, so be sure to bring hiking shoes.
Mount Fuji
During the peak season of the July and August months when the mountain hut is open, the Japanese sign is an open hike.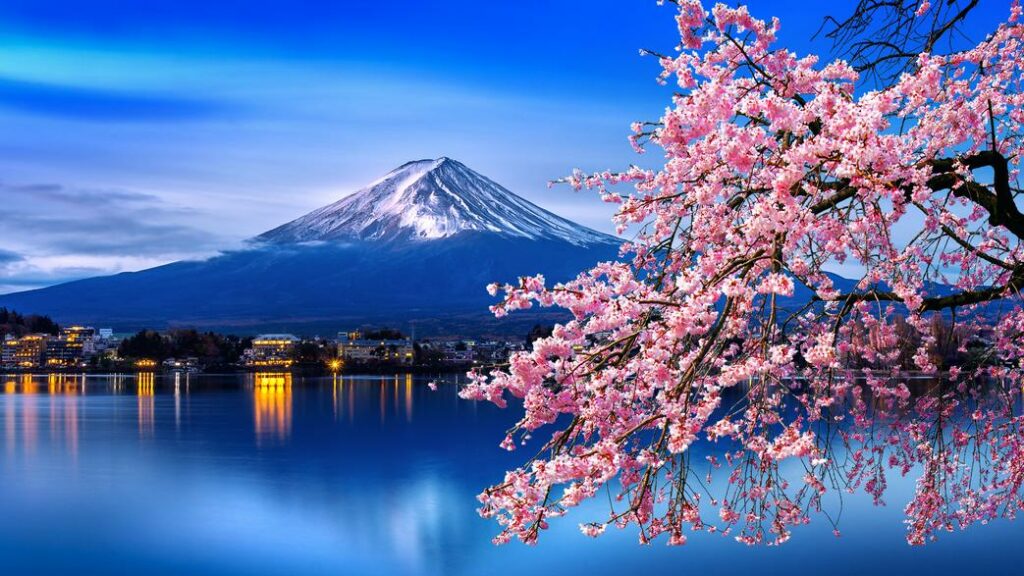 Takachiho Gorge
Take a stroll along the Moss Green Canyon in the Miyazaki area of ​​Kyushu Island and even take a boat trip. Tatsuzawa Fudo no Taki Waterfall ends a 1 km trail near a Buddhist temple.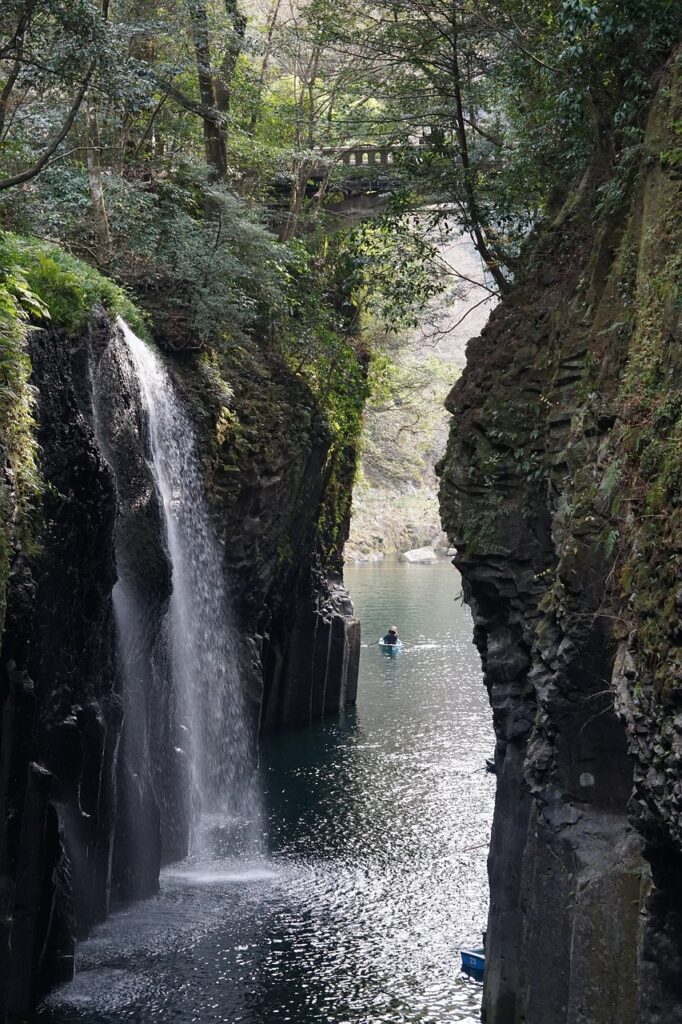 Hakone Boulevard in Hakone
This is a reserved area of ​​the historic East China Sea road with more than 400 cedar trees towering over the forest floor.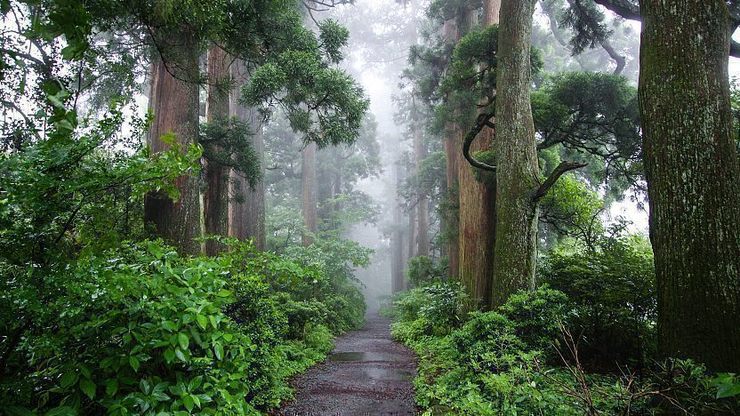 Tottori Sand Dunes
These sand dunes are 2 kilometers long and 45 meters high. They are famous sand sculpture museums.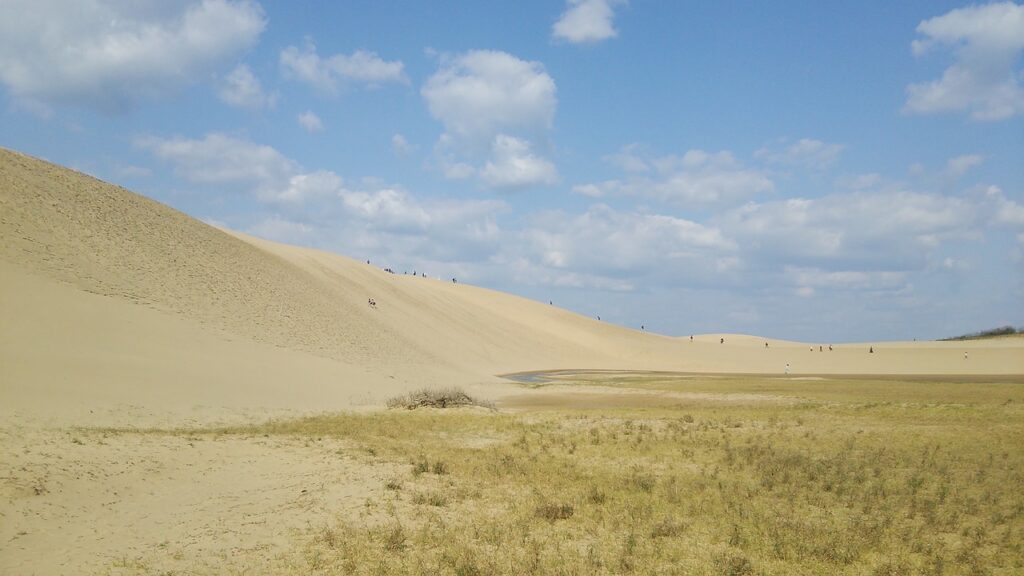 Mount Tateyama
It has the highest peak of the Toyama Mountains and is one of the three most sacred mountains in Japan. Fuji and White Mountain.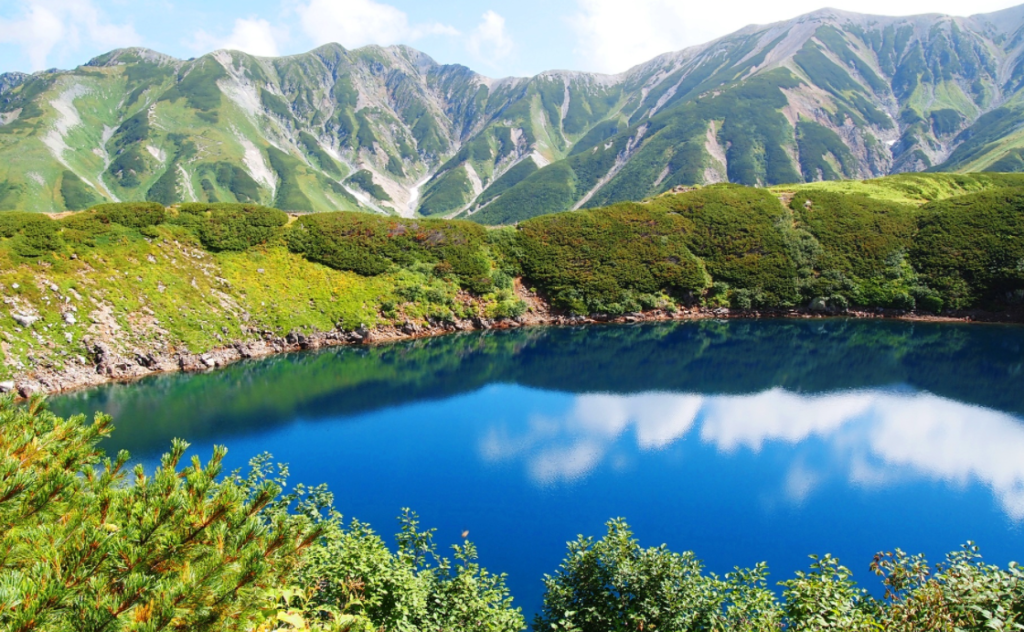 Japan has come out of a dangerous road
Shinjuku's Golden Gai Bar Crawl
Hidden in a corner of Tokyo, these six narrow streets are home to a variety of mini-bars that can accommodate only a few people, some with only three or four seats. Most of these places also have their own themes, so be sure to try the rocker and French-themed bar.
Yamachan: What? ! A quality bar with unlimited drinks? ! You can bring your own food. Am I in a paradise in Japan? Located near Shinjuku, you can find many tourists in this self-service and pour your own drinks.
Tokyo Free Guide
Ask this non-profit organization to provide a free guide service. They are free and can take you wherever you want to go, they are a guide to happiness and information.
Jidayubori Park Old Farmhouse Garden
Built-in the Edo Period (the 1800s), a series of farmhouses were maintained by an elderly couple living in the 20th century.
Haunted Tokyo Tour: Ready to be scary? Choose one of 6 tours to explore Tokyo and find warriors and ghostly cemeteries. The guide is multilingual and takes you to places that are less popular in Tokyo.
Foodie Japan
Japanese cuisine is famous all over the world, and nothing is better than trying it at the source. Gourmets will love the fresh ingredients of Japan and the careful attention to technology.
Tsukiji Fish Market
Taste the freshest sushi. It is better than you think.
Cooking class
Learn how to make your favorite Japanese food and then take your skills home to impress your friends.
Ramen Hunting in Tokyo
Lay the appropriate ramen bowls in some ramen shops. You will know that it is legal when you must first order on the machine and hand your ticket to the worker behind the counter.
Food Tour
You can try a food tour on the first day in Japan so you can find out what you are looking for during your stay. You will leave full knowledge and fullness.
Japanese geek traveler
There are many strange and peculiar things to do in Japan, so make the most of this culture.
Staying at the capsule hotel
I hope you are not claustrophobic. These hotels are more popular than you think, and they are not that bad. Some rooms have a TV and private air conditioning.
Go to Japan's Comic Show
Time to make your geeks. Anime, superheroes, and comics are under one roof. If this is not weird, then I don't know what it is.
Take a photo of your photo: not your ordinary mall. After taking a funny photo with a friend, go to the editing screen to make your eyes bigger, your cheeks rosy, and your smile whiter. You can even add a title before you print it.
Vending Machines: Buy something completely random from vending machines, from socks to bread, from headphones to beer.
Karaoke: Ah, Japanese classics. Rent a room with friends, or take a night karaoke tour and bring your favorite 90s hits. Ben's is Wannabe of Spice Girls.
Robot Restaurant Show: The most interesting dinner you will go to. The Lazers are glittering everywhere, the robots are fighting in front of you, the dancers are drumming, and the show is unforgettable.
Japanese cultural seeker
Check-in at the hotel: Enjoy traditional Japanese hospitality in the Japanese-style hotel room in the paper house while sleeping on the comfortable futon on the ground. The service is always great and the food is great.
Geisha experience: Visit the park during dinner time in Kyoto and watch the geisha that participated in the event that night. They usually don't like being disturbed, so they just look far away. You can participate in a geisha performance, but be sure to attend.
Tea Ceremony: There is a specific art form to create a perfect cup of tea, and the Japanese have done it perfectly. Probably the best cup of tea you have ever had.
Jumping Temple: There are thousands of temples in Japan. Some are located in the city center while others are located on the peaks. Try to understand the history of each temple you visit and fear the number of people they serve.
What to pack for your trip to Japan
The important thing to consider when deciding to package your trip to Japan is the time of year you will visit. For example, in the winter, you will encounter cold temperatures and need warm clothing, while in summer, the temperature may be high.
Here are some other things you need to consider when traveling in Japan: [The following items are only recommended by me personally, you are free to choose]
Universal World Travel Adapter and Converter
This adapter/converter plugs into a Japanese socket (and sockets in more than 150 countries) and converts the voltage for you. Don't shorten your electronics anymore.
Durable backpack
we carry a 40-liter backpack with us. Our two big bags are made by Deuter, and we like them very much.
Nikon camera
you want to take a lot of photos! Nikon is made in Japan. If you want some travel photography skills, we have already provided you with protection! )
Backpack staples that help organize your clothes in your bag.
Microfiber Towel
Take a quick-drying microfiber towel with you, just in case your hotel does not.
This is the worst when you arrive in a new city and your phone has died. Charge with your Anker battery pack, this will charge your phone 7 times.
Tree Tribe polarized sunglasses not only look great but can also grow 10 trees per purchase.
Download all travel guides to your Kindle. You no longer need to carry heavy books filled with space, Paperwhite version lights up in the dark.
no longer worries about liquid restrictions. An all-natural bar will last for 3 months and they smell great!
One of the best ways to capture travel. They are lightweight, beautifully photographed and video, waterproof up to 10 meters, without the need for a case!
Japan's best hotel booking website
Agoda: This is our favorite booking site to find the best hotels in Asia. We often find hotels on Agoda not listed anywhere else and are very competitively priced.
Best The First Trip to Japan Guide Japan's best hotel booking website
Booking: If we say that we only use one booking software, we will lie. Usually, when traveling in Asia, we first search for Agoda and then compare it on Booking.com. Sometimes the price is slightly different, or the reservation will be offered a free cancellation.
Airbnb: In Tokyo, I live in Airbnb and like to live in the "local" community. Compared to many hotels at the time (during the Lunar New Year period), their Airbnb prices are more reasonable.
bonus! If you are using Airbnb for the first time, this code will reduce your accommodation by $40. No gimmicks. Not captured. Just $40 for free! Use the link above to get it.
Japanese souvenir ideas
If you want to bring some special homes from Japan, but don't want to resort to typical clichés like small glasses, key chains or magnets, here are some ideas for you!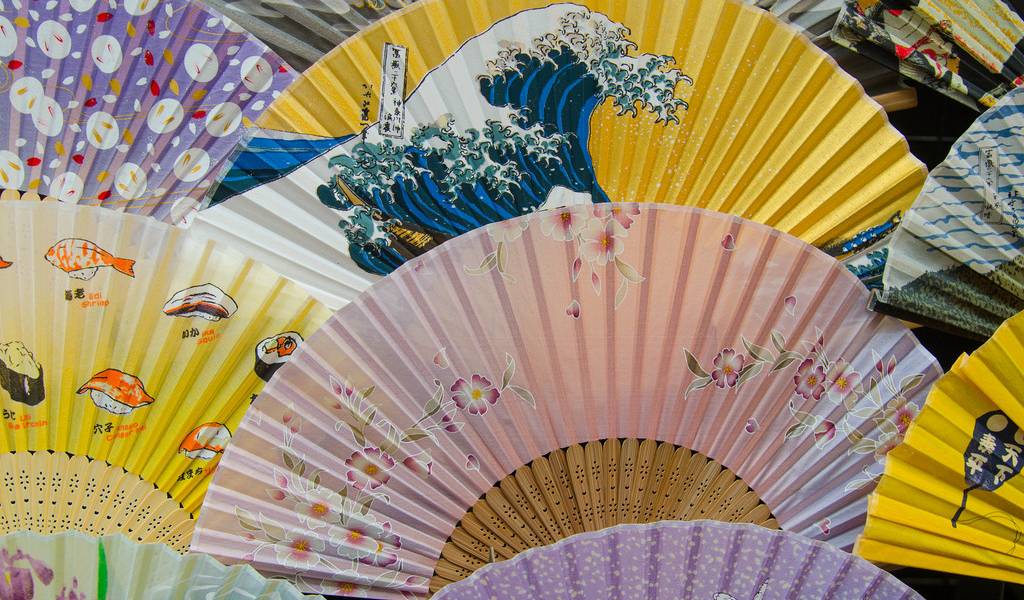 Silk fans: There are many beautiful designs to choose from, it may be difficult to pick one! Don't buy at the first souvenir shop you see. Knowing that the quality varies greatly, some cheap products are likely to be produced in China, so some shopping around!
Ceramic tea set: talk about the souvenirs you will appreciate in the next few years. Can't package the whole package? Why not pick up a few beautiful teacups. Make sure you ask them to cover it with bubble wrap!
Tea: If you are a tea lover, why not take some good things home? ! This is a practical souvenir and a great gift.
Chopsticks: You can find beautiful chopsticks all over Japan. Some stores even engrave your name on your name, so you will have "dibs"!
Ceramic Vase: Find one in any craft market, perfect for a few flowers to illuminate a room.
Kimono: Get a comfortable dress and wear a robe like a shower! (Remind Schmidt from "New Girl"! Others?)
Sake: Share one or two bottles with friends and let them enjoy the Japanese flavor.
Artwork: Take home a piece of art that will remind you of your time in Japan every time you see it.
Calligraphy Kit: Complete your favorite quotes by professionals, or why not use your own suit.
Cute things: Japan is full of Hello Kitty and all the cute things. Pick up a little thing and take it home to take it home.
Interesting food: You will find a variety of "fun" common snacks such as green tea-flavored Kit Kats and sushi-flavored Lays chips.
Daiso: If you have a tight budget, but want to take a souvenir (or 3!) to Daiso, a Japanese "dollar store" with super cute and casual items, you can make beautiful souvenirs on the budget.
Foreigner's work in Japan
If you come to Japan but don't want to leave right away, there are several ways to extend your stay, make money or get accommodation and accommodation compensation.
English teaching: Similar to Korean English teaching, there is an organization in Japan called JET. In Japanese schools, English speakers are taught to teach English, and the salary is very good! But you also have to have a very good English degree.
HelpX and WorkAway: Both are organizations that connect you to the locals, and they usually need help in exchange for room and board. Most of the work is done in the hotel/hotel industry or in spoken English, but you can peek at any time.
VIPKID: If you want to make the most of your 90-day temporary tourist visa, but don't want to go bankrupt, make some money! Teaching English to Chinese children through video chat is a job, you can work anywhere in the world, set your own working hours, and earn huge profits! You can explore Japan during the day and make money at night.