Fiordland is magic. Often touted by tourists as their favorite place in all of New Zealand (which is saying something because all of NZ is epic), Fiordland is home to so many unique experiences, rare wildlife, huge mountains, ancient rainforest, and pristine landscapes all along one of the wildest coastlines. Oh, and there are few people too. 
Fiordland has earned her reputation over and over again. 
While I've shared many of my Fiordland adventures over the years, it's been a while since I've whipped up a nice overview of my favorites. Based on nearly a decade of experience, here are 16 things to do in Fiordland: enjoy the best of the best.
1. Spend the night on the water in Doubtful Sound
I've done just about every Fiordland adventure and activity imaginable in just about every season. And one experience tends to lord over the rest – an overnight Doubtful Sound cruise with RealNZ. 
Literally, I've never heard a bad word about it, and so many people say it's their favorite experience of a New Zealand holiday. Doubtful Sound overnight never disappoints. I've been lucky enough to make two overnight trips to Doubtful Sound over the years, once in winter and once in summer, and they were equally impressive. 
On my most recent trip, there were two-night cruises in wintertime, and we woke up on our last day to fresh snowfall and dozens of temporary waterfalls tumbling down the mountains, which didn't seem real. 
Doubtful Sound has a unique story. It was the place of one of New Zealand's first significant conservation rulings. In the 1960's it was proposed the raise the level of nearby Lakes Te Anau and Manapouri for hydropower, which would have destroyed so much of the incredible ecology there. It's also accessed by the Wilmot Pass, New Zealand's most expensive road, which connects Lake Manapouri to Doubtful Sound for the power plant. And it's an unconnected road to any other kiwi roads – pretty special!
2. Go for a day trip cruise in Milford Sound
Milford Sound sits side by side at the top of the list of Fiordland experiences with Doubtful Sound. The only fiord accessed by road directly, it gets around one million visitors per year. Nestled along the west coast of the South Island, Milford Sound is a world-renowned natural wonder with towering peaks, cascading waterfalls, and fantastic wildlife.
You'll definitely see fur seals; if lucky, you might meet the resident dolphins and rare Fiordland crested penguins.
Most people come on day trips to do a day cruise with RealNZ around the fiord. You gotta get on the water to fully appreciate the scale of the place. However, you can do an overnight cruise too. Milford Sound is definitely at the top of things to do in Fiordland.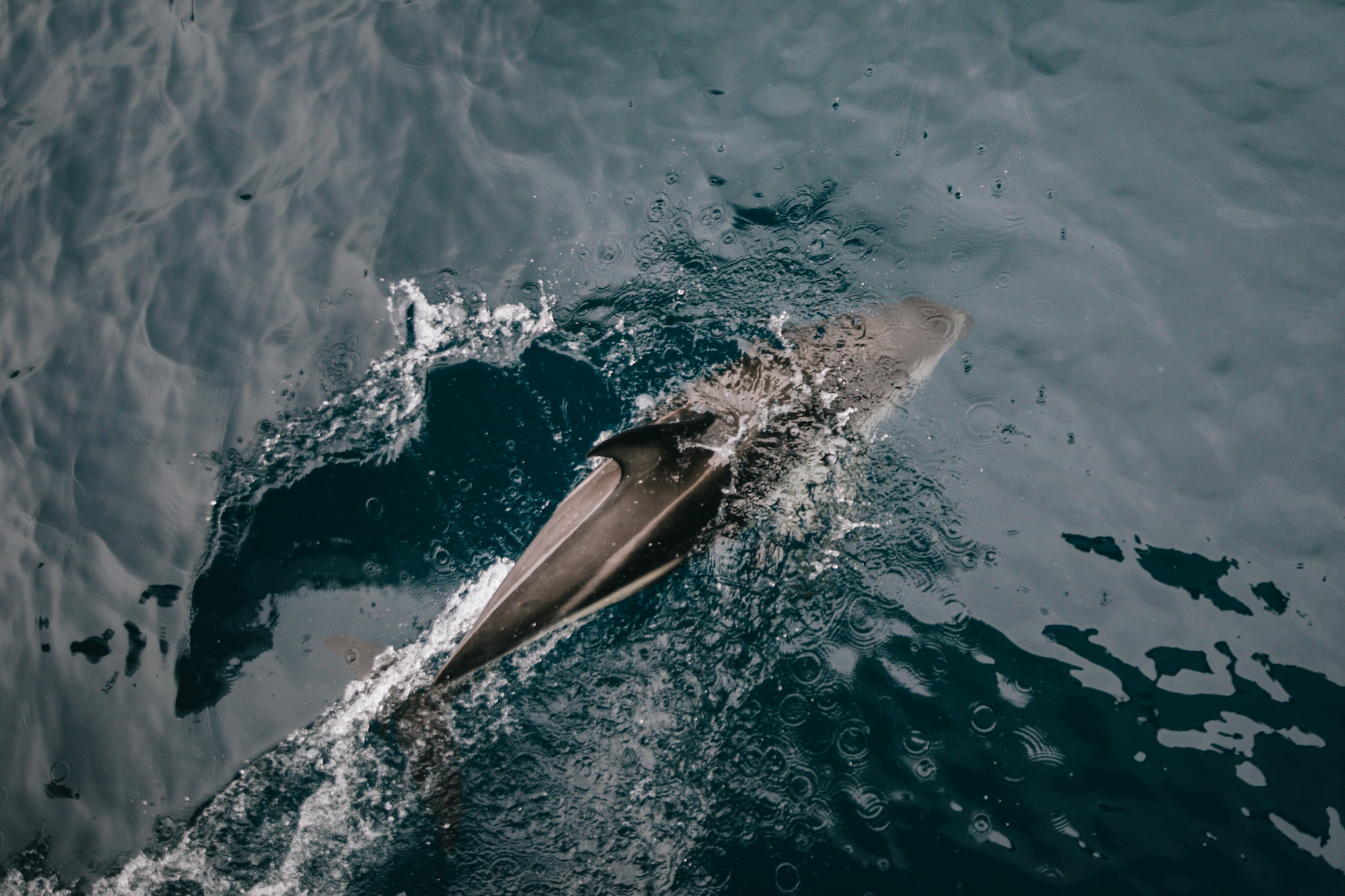 3. Take your time exploring the iconic Milford Road
There are many ways to arrive in Milford Sound, and by road has long been my favorite. New Zealand has no shortage of amazing roads, many with spectacular views. But once you've driven along the hanging valleys and crossed through the Milford Tunnel – nowhere tops it. 
Many people head to Milford Sound as a day trip (3.5-hour drive one way from Queenstown or 1.5 hours from Te Anau), and if you book the Milford Sound day trip with RealNZ, their glass roof bus stops at the best spots on the way to your day cruise. Your other option is to self-drive, which I highly recommend.
A little secret from me – book a late afternoon cruise or drive directly to Milford Sound and then do all the road stops on your way out. The daytrippers come over in the morning, and while they are staggered, you often will have everywhere to yourself once the afternoon hits, especially in summer when the sun sets at 11 pm.
4. Strap on a pack and walk the Routeburn Track, one of New Zealand's Great Walks
I first walked the Routeburn Track way back when in 2016. We went the first weekend the hut tickets dropped the price for winter, and we absolutely froze our butts off. While it was undoubtedly spectacular, my pervading memory is the cold. 
But like most of Fiordland, those freezing still nights that bring heavy frost always harken a bright and sunny, cloudless day. Though sometimes, it can take a while for the steep Fiordland valleys to receive the sunlight. But boy, when they do, it's magic. 
I recently walked the Routeburn Track again, which was even better than I remember. It's one of the shorter Great Walks in New Zealand, and I find it reasonably easy. Clocking in at 31 kilometers, most people walk it in three days. You also get a bit of everything as you cross from Mt. Aspiring National Park into Fiordland. The trickiest part is that the start and finish of the Routeburn are five hour drive apart. I always use Easy Hike to relocate my car for me. 
5. Visit the native bird sanctuary, Punanga Manu o Te Anau
Fiordland is home to some of our most treasured, rare native bird species. It's even home to our only native mammal – the bat. Many of the greatest conservation stories in New Zealand began here, like rediscovering the kākāpō in the Sinbad Valley or the takahē in the Murchison Mountains – both believed to be extinct. 
While it's rare or impossible to see some of the rare species in the wild in New Zealand (many live on predator-free offshore islands or reside in areas of restricted access), Punanga Manu o Te Anau/ Te Anau Bird Sanctuary is a place where you get the chance to see some of these guys up close in a respectful way. 
Running on donations, the sanctuary is free to the public. The birds in aviaries here have either been injured or cannot survive in the wild, and others are part of captive-rearing programs. The injured birds are rehabilitated and, if possible, released back into the wild.
6. Hike up to Lake Marian for a picnic lunch
While picking a favorite day hike in Fiordland is hard, Lake Marian definitely sits at the top of the list. She is stunning, and it also helps that it's the first place I ever saw our rare blue duck, whio, in the wild. 
An hour and a half steep slog up through the dense temperate rainforest will bring you out along the shores of the most picturesque alpine lake. The views are unreal in one of Fiordland's finest (and easily accessed) hanging valleys. On a calm day, the mountains are often reflected perfectly in the water below. 
It's easier the fitter you are, but it's steep and muddy; it's no walk in the park.
7. Go kayaking in the rain in Milford Sound
I've said it before, and I'll say it again: Milford Sound is magical in the pouring rain. Fiordland receives an insane amount of rainfall per year. And while Milford is beautiful on a sunny day, I think it's even better when it's moody. And the best? Pouring down with heavy rain. 
Often hundreds of temporary waterfalls cascade down the steep mountain faces to the fiord below. The peaks drift in and out of misty clouds. 
Hop on a kayak trip with legends like Rosco's Kayaks for a paddle around Milford and pray for rain and no wind. Then you'll experience Fiordland at its finest. You can also kayak from the boat on the overnight cruises in Fiordland with RealNZ.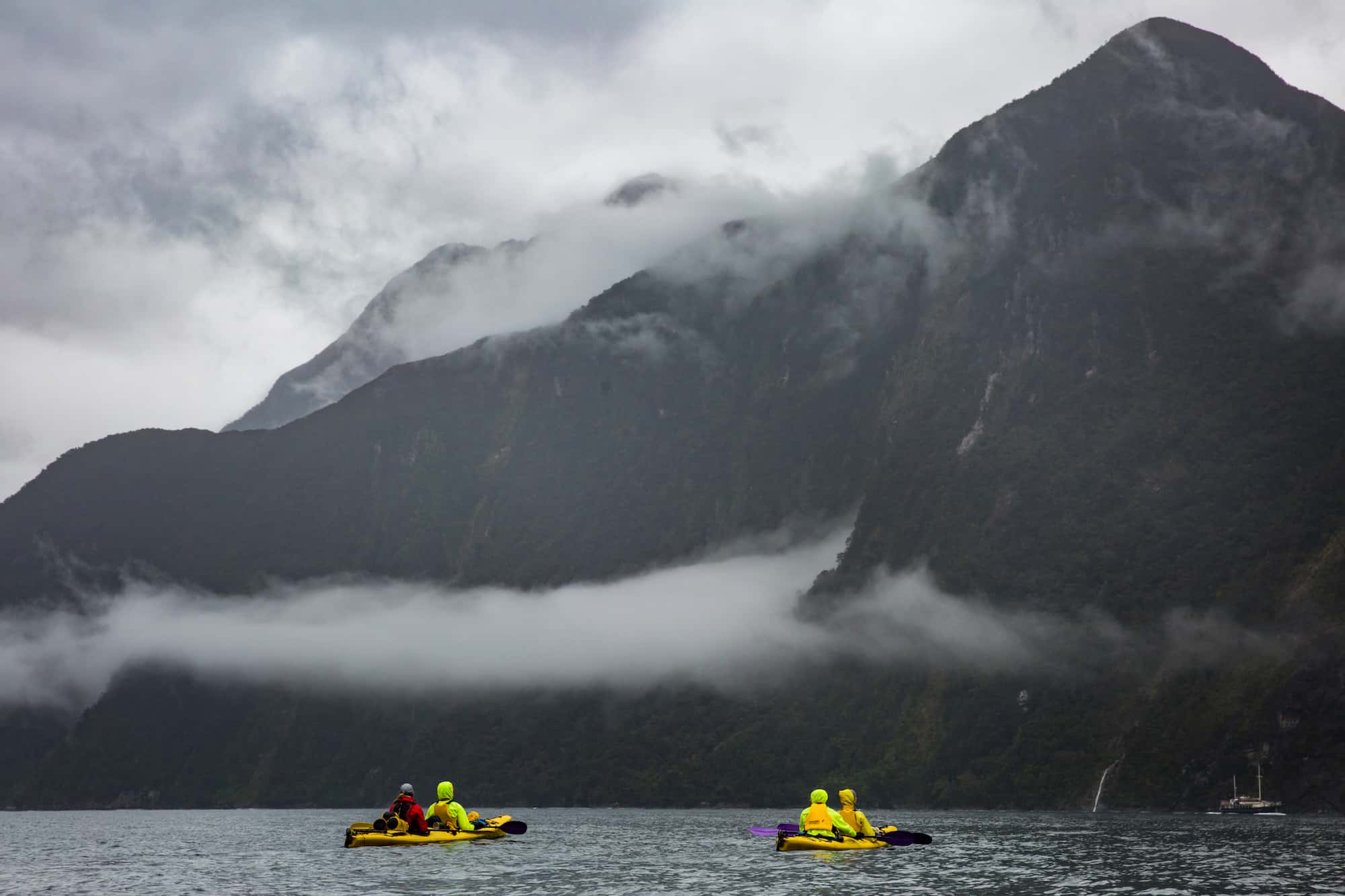 8. Look for the cheeky, rare kea, New Zealand's native alpine parrot, around Fiordland
Africa has problems with wild elephants destroying precious farmland. Canada has grizzly bears. Australia has snakes. And New Zealand has the kea. 
The only alpine parrot, the kea, calls the alpine South Island home. And you have one of the best chances of seeing these clowns down in Fiordland. The Homer Tunnel leading into Milford sits around 1000 meters above sea level. Since kea tend to live and hang around the alpine area, it's an excellent place to see them in the wild without climbing mountains. 
But watch out. They're naughty and intelligent and will rip off the rubber around your car windows and windshield wipers. They can even open your packs or throw your tramping boots off a cliff, given half the chance. But it's important not to feed them. A fed kea is a dead kea.
9. Hop on a scenic flight above Fiordland
If you want to truly appreciate the scale and enormity of the landscapes in New Zealand, you need to get yourself on a scenic flight above Fiordland. 
If you haven't been here before, you'll quickly realize there aren't a lot of roads in the remote part of the country, and Fiordland has only a few. While the Milford Road is epic and a place you shouldn't skip, if you're short on time or keen to splurge, there's no place better than hopping on a fixed-wing or helicopter flight to Milford Sound. 
Many chose to fly to Milford Sound for their day trips with RealNZ from Queenstown. You can also do helicopter flights which I love even more than the small fixed wings. Fiordland Helicopters are real legends, and they operate out of Te Anau with some fantastic scenic flights around the area. They've been around since the deer wars of the 60s.
10. Walk along the beautiful Kepler track or climb up to Luxmore Hut on a day trip
The Kepler Track is one of New Zealand's Great Walks and is easily accessed from nearby Te Anau. A 60-kilometer-long loop track and most people walk it in summertime over three to four days. The scenery is impressive and varied; you never get bored. 
The track begins along the shores of Lake Te Anau, traversing lush forest before climbing up through the bush to the Fiordland peaks like Mt Luxmore. The views are spectacular in any weather. If you only have a day, you can climb up to Luxmore Hut and beyond to Mt Luxmore for some incredible views. It's a great spot to watch for kea but be vigilant with your belongings.
11. Go offline and spend a week on a boat in Dusky Sound
Last summer, I spent five magical days off the grid in remote Dusky Sound with Wild Fiordland; an incredible local team that takes guests out on their beautiful boat, the Breaksea Girl. Off the grid in a true paradise, you'll spend your days' kayaking, snorkeling, eating, walking, and exploring one of the most remote corners of New Zealand.
Since Dusky Sound is generally only accessed by helicopter, you can also get your fix for scenic flights too. If you've been to Fiordland before or if you're after an extra special adventure of a lifetime, this is the trip for you. 
Since 2015, RealNZ has been working on a long-term project to remove predators from Cooper Island – the third-largest island in Dusky Sound to preserve it as one of the most intact ecosystems in the world.
12. Find the iconic Milford swing at sunset
I'm not quite sure when the Milford swing on the waterfront became a thing, but it's easy to see why it's so popular. It's an epic spot with epic views and the perfect place to let your hair down to flow in the breeze for Instagram. 
Facing straight out towards the iconic and mighty Mitre Peak, it's relatively easy to find. Just walk along the Forest Walk footpath along the foreshore of the fiord from Freshwater Basin. Crossing the little bridge, stick to the right. There's a small opening out onto the sandy beach area (tide pending) where you can walk out and see the swing on your right. It's not marked, but you can easily find it.  
It's one of those follow-your-nose situations, best visited during low tide. I was there in the summertime at sunset and had the whole place to myself, except for approximately one million sandflies. 
13. Look for whio, our rare and elusive blue duck
Whio/Blue Duck are some of the rarest ducks in the world and are only found in New Zealand. Fiordland is one of the places you have a really good chance of seeing them in the wild. The whio (pronounced "fee-oh") used to be found everywhere in New Zealand, and now they are almost gone.
There are less than 3,000 whio left, and they are 20 times more endangered than kiwi. They are most threatened by introduced animals, like weasels and cats, which can easily kill them. In fact, without our help, 90% of whio nests fail in the wild. RealNZ supports DOC's Whio Blue Duck Recovery Program, especially in Fiordland.
I saw my very first whio in the wild at the waterfalls on the Lake Marian Track. Known as the white water rafting duck, whio love to hang out in fast-moving mountain rivers. 



14. Go botanizing in the Borland Valley
Clicking in at 1.2 million hectares, Fiordland is enormous, and most of it is inaccessible except by helicopter, boat, or our own two feet. But the Borland Valley is one of the few areas with road access, though it's not always for the faint of heart. Unsealed, narrow, and steep, it's not recommended for campervans, and 4WD is usually the best. The road was built to maintain the power lines to the West Arm Power Station in Manapōuri. 
But it's the biodiversity of this part of Fiordland that is magnificent! Road access up to almost 1,000 meters makes this unique alpine environment much more accessible than others in Fiordland. It's also home to one of the most botanically diverse alpine environments in New Zealand.
While this part of Fiordland maybe doesn't get as much attention as the flashier Milford Sound, I find it equally, if not more, beautiful and exciting. 
15. Climb Gertrude Saddle and look for rock wren
One of my favorite day hikes in New Zealand is the iconic Gertrude Saddle, which leads you to the saddle of the Gertrude Valley, looking down into Milford Sound. The view is epic, but it's a challenging tramping track. There have been many injuries and deaths on this track over the years. 
You have to climb up, sometimes with chains, and walk on substantial rock slabs that are slippery in anything but dry weather. It's also relatively easy to miss a trail marker and get bluffed out, resulting in fatalities. Finally, it traverses many avalanche chutes, so it shouldn't be attempted in winter.
But if you're a confident hiker with a head for heights., there's nothing better than the Gertrude Saddle route. And along with the views, it's also a fantastic place to look for the rare rock wren/tuke, our only true alpine bird (kea nest in the bush).
16. Dive beneath the waters of Fiordland looking for black coral
Scuba diving is one of my favorite adventure spots, and I've dived in many places around the world, all of which were tropical. But after hearing about how fantastic diving in Fiordland was, I knew I had to get down here. I also knew it would be about as far from tropical as I could possibly get. 
Fiordland's underwater habitat is incredibly unique. Home to the rare black coral, crayfish, fur seals, and more than 150 fish species. Thanks to its insane amount of annual rainfall, Fiordland has a phenomenon where a few meters of freshwater sits on the surface of the saltwater, darkened by the tannins of the forest as it tricks down to the fiord. This dark freshwater layer allows deep-dwelling black coral (white, go figure) to live near the surface. 
Diving with Descend Diving in Milford will bring you to one of the most remarkable dive sites. 
What did I miss? Share your favorite things to do in Fiordland – I'm keen to hear. Comment below!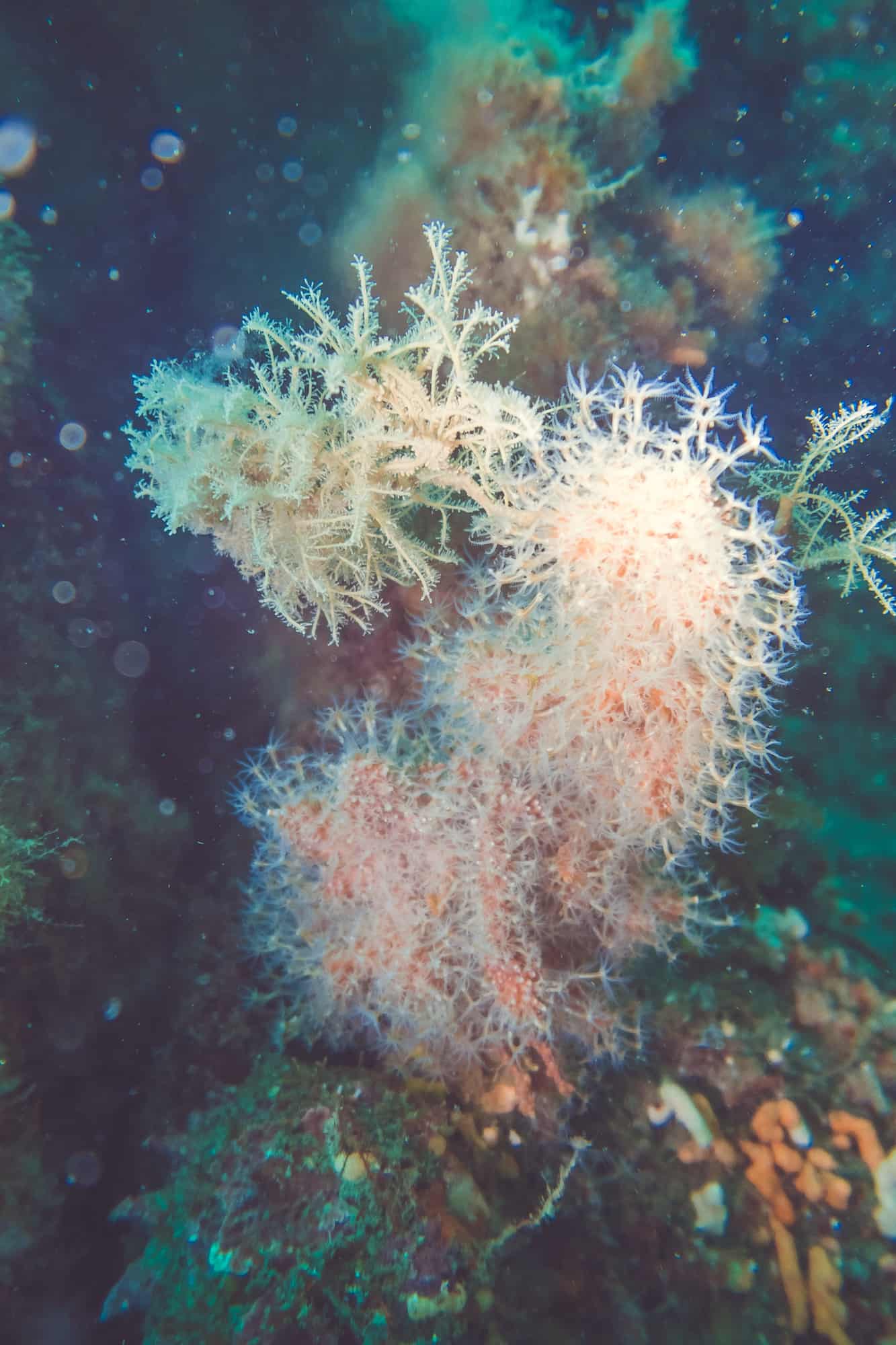 The post My top 16 things to do in Fiordland for an unforgettable adventure appeared first on Young Adventuress.