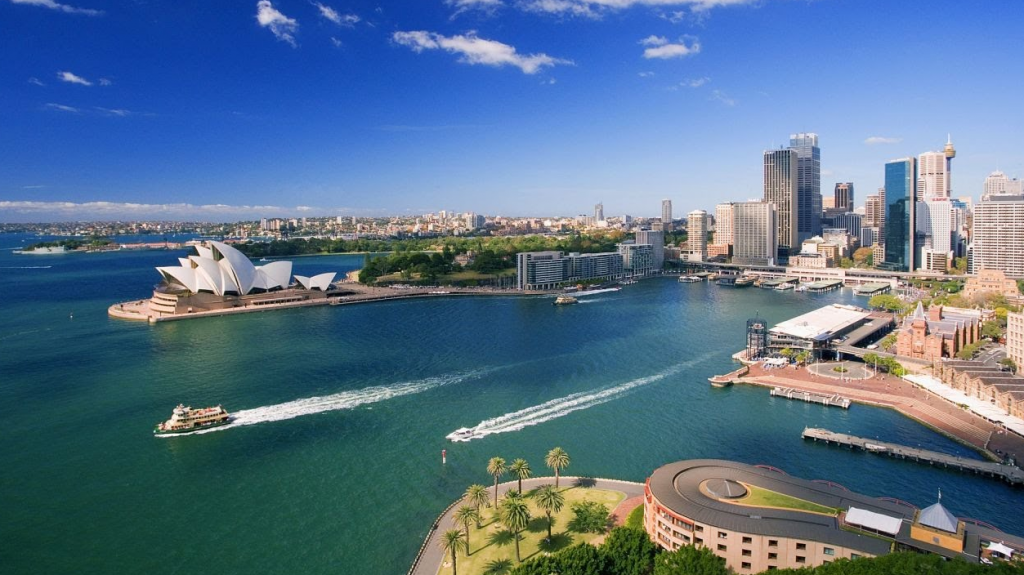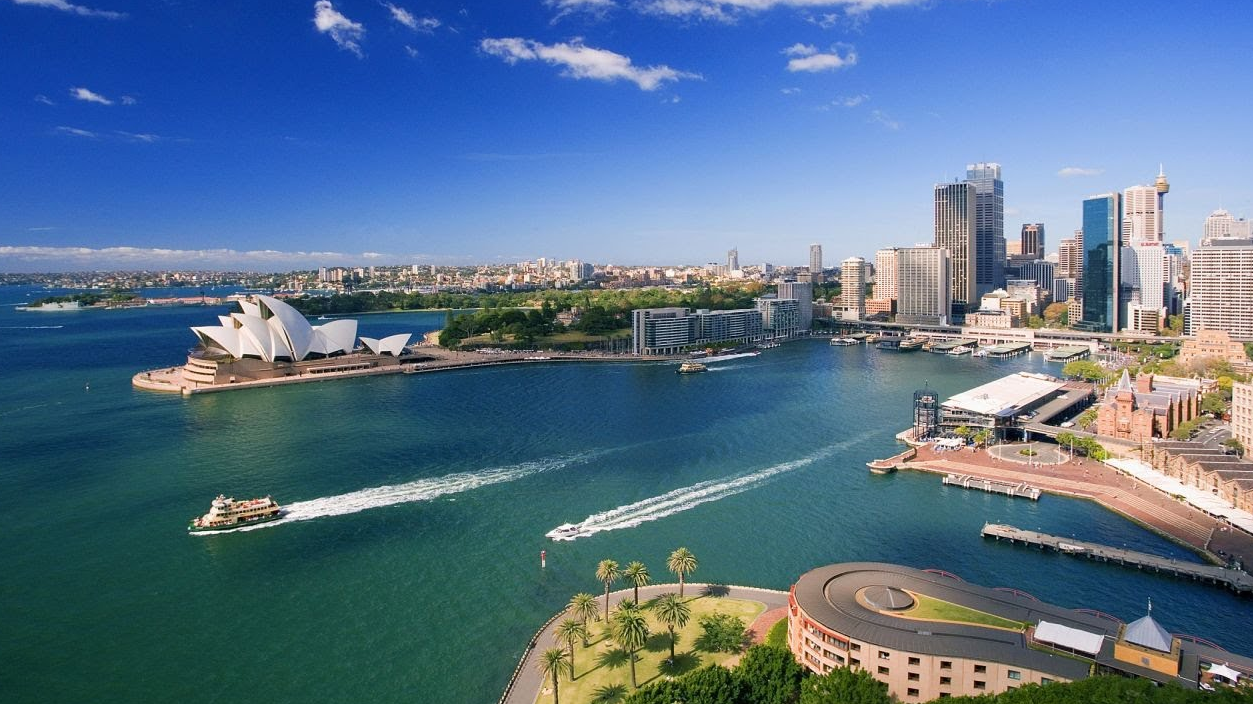 Nightlife ranges from mild to wild in Sydney. Beer halls and posh watering holes are the name of the game in the central neighborhoods like The Rocks, while there are wilder LGBTQ-friendly clubs along Oxford Street in Paddington. Oxford Street is also the site of the citys yearly Mardi Gras, which is an LGBTQ pride parade that usually takes place in early March (though the date changes and doesnt actually coincide with Mardi Gras celebrations elsewhere in the world).
LGBTQ-friendly city with a wildly Mardi Gras pride festival
Kings Cross Travel GuideThis small area north of Darlinghurst isnt officially a neighborhoodRead More
Bondi Beach Travel GuideBeautiful Bondi is the Australian beach cliche — a wideRead More
Heading east from there, things take on a decidedly more neighborhood-like atmosphere, and neighborhoods including Surry Hills, Darlinghurst, and Paddington are packed with boutiques, cafes, restaurants, bars, and even nightclubs. The bulk of the citys gay nightlife is found along Oxford Street in Paddington, which is also the site of the Mardi Gras parade. Nearby, Kings Cross is an exercise in gentrification and is now one of the citys it neighborhoods.
The CBD and Chinatown Travel GuideOriginally planned by Robert Hoddle in 1837, Melbournes grid toRead More
Sydney is a sprawling place, with a massive patchwork of neighborhoods set across seemingly endless rolling hills. While Darling Harbour, the CBD, Chinatown, The Rocks and destinations around Circular Quay are walkable, youll likely be relying on cabs or cars to get around. A network of trains does service the city and its suburbs, but the schedule and reach is limited. Just east of the downtown neighborhoods sit hip areas like Surry Hills, posh Darlinghurst, and scruffy Kings Cross, while to the south and west, in-the-know travelers should check out cafe-packed Newtown. Across the harbor, Manly and its beach have a laid-back charm that includes a weekend market, lots of upmarket beachside cafes, and plenty of excellent coffee shops.
Those wanting the beach will have to settle for staying a bit farther out, and rely on ferries, buses, or taxis to get around. Manly Beach feels decidedly adult, and has an upscale, quieter vibe. There are a number of hotels, and its connected by a popular ferry to Circular Quay. Bondi Beach has a bit more edge, and is the citys most famous beach area. Hotel options are less numerous in these parts of town, but youll get a more locals-only vibe by opting for either one.
Warm escape during winter months for those who live in the northern hemisphere
Beautiful beaches and popular surfing spots, including world-famous Bondi Beach
Paddington and Darlinghurst Travel GuideSydneys inner-eastern suburbs are enjoying something of a reformation. TheseRead More
Surry Hills Travel GuideJust south of Sydneys CDB, the upmarket inner-city suburb ofRead More
Sydney CBD and Darling Harbour Travel GuideSouth of Circular Quay, Sydneys smart Central Business District housesRead More
Nightlife options range from mild beer halls to wild clubs
Keep in mind that Sydney — and all of Australia — is not a budget-travelers playground. Meals are often eye-wateringly expensive, even in seemingly no-frills spots. Chinatown is one of the exceptions. The work-life balance in Sydney is an enviable thing, though that means that most shops are only open during the same business hours as offices in town. After five in the evening on most days, the only spots open are cafes, pubs, and restaurants. Additionally, while Sydney has a fairly casual vibe, nightlife often involves dress codes, so check ahead before going out for the evening.
With weather that rivals Southern California, lots of wild nightlife, one of the prettiest settings of any of the worlds major cities, and urban culture that runs from refined to raffish, theres almost too much to like about Sydney. And while hipsters generally prefer Melbourne, were here to definitively say that Sydney has more than its fair-share of cultural endeavors to keep any visitor happy. Oh — and did we mention the beaches? Sydney is home to some of the worlds most famous urban stretches of sand, like infamous Bondi Beach. But with over 60 beaches to explore, there are plenty of places to soak up the sunshine. Surf culture runs deep in Sydney, and nearly every major beach offers lessons that are a popular tourist activity. Just keep in mind that youll be sharing the water with locals who surf like seasoned pros.
Hipster-friendly neighborhoods like Kings Cross, Newtown, and Surry Hills
Like Us on Facebook And Have the Best Vacation Ever
100-year-old Bondi Baths is one of the most photographed seaside pools in the world
Most stores close early, meaning evening shopping isnt possible
Diverse dining scene ranges from foodie haunts to Chinatown delights
Architectural wonders like the Sydney Opera House and Harbour Bridge
Lovely city parks and reasonable drives to major national parks
Chinatown and Haymarket Travel GuideSouth of Sydneys CBD, Haymarket — defined as the areaRead More
Newtown Travel GuideNewtown is a hip inner-west suburb with a lively vintageRead More
Sydney is a spread-out metropolis and most of its neighborhoods have a distinct village-like vibe. You wont find the same urban density thats seen in places like Europe or New York City. Therefore, where you stay depends largely on how much time you have in town, what your transport style is, and what kind of vibe you like. The CBD, Darling Harbor, Circular Quay, and The Rocks are the most central districts, and are best for travelers in town for short stays or who want to be nearest the big-ticket tourist sights. Theyre also the closest to the majority of the citys train lines, as well as its major corporate offices.
Prices for food, drinks, and clothing are exorbitant
Air travel hub for Australia, with direct flights to most Aussie destinations
Glebe Travel GuideGlebe is one of Sydneys oldest neighborhoods. Often overlooked inRead More
Aside from buses, public transportation isnt the best for navigating town
Mild climate means being outdoors is possible almost year round
Sporting events are a big deal in Sydney as well, and its also home to a world-renowned rugby team, the Roosters (there are a number of local clubs as well). The games are usually exciting (and rowdy) and local bars are even more packed with patrons after a rugby match. Another popular sporting event is watching the Sydney Swans play fast-pacedAussie Rules Football at Sydney Cricket Ground.
Manly Travel GuideManly is the most popular of Sydneys northern beaches, reachedRead More
Melbourne Travel GuideMelbourne may be Australias second-largest city, but its certainly theRead More
The Rocks and Circular Quay Travel GuideWhen it comes to looks, Sydney has supermodel status onRead More
Fairly sprawling layout means cars or expensive cabs are necessary
Much of the tourist activity in Sydney centers on its dazzling harbor, which is every bit as gorgeous as any picture youve seen of it. This is where the majority of the citys most recognizable landmarks sit, where its limited train lines connect, where boats and ferries zip off to distant suburbs, and where millions of photos are snapped every year. Its also the place to be on New Years Eve. In fact, scenery is one of the things that Sydney does best, and clifftop walks connecting its beaches are a favorite pastime. The most famous runs from Bondi Beach to Coogee, but there are alternatives around Manly Beach as well.
One of Sydneys most recognizable landmarks is the Sydney Opera House, which is a fully functioning performance venue and a spectacular place to tour even if youre only passingly interested in architecture. On the other side of Circular Quay sits the Sydney Harbour Bridge, an equally impressive architectural icon thats home to one of the citys most popular (and pricey) tourist attractions — the Harbour Bridge Walk. Here, guests tether themselves to the bridges swooping arcs, and climb high above traffic, the water, and the city itself. Down at the water level, ferries provide a scenic and relatively inexpensive way to view the citys skyline (the most famous runs between downtown and Manly), while touristy boats zip in and out of the docks.
Gorgeous cliff walks and coastal scenery
Great shopping, from malls in Darling Harbour to indie boutiquesin Surry Hills