*Charged at local international rate. Non urgent calls will be transferred
Check out some of our top southeast Asia travel blog posts!
A must have for all adventurers! Ensure smooth sailing and happy travels when the unexpected hits with travel insurance from just a $1.56 a day.
Check out our latest hot travel deals. Get discounts on adventure tours, check our cheapest flight deals or explore our latest accommodation offers…
Leave no stone unturned in the cities, temples, rainforests and spiritual havens of the Indochina route in Southeast Asia. Knock your senses for six in bustling markets and hit the highlights by boat, bus and tuk tuk. Visit tropical Thailand, cultural Cambodia, historical Vietnam and charming Laos on this 30-day trip.
Need a cheap flight for your trip? Check out our latest flights on special to a huge range of destinations around the world.
© 2017 STA Travel Pty Ltd. Reg no.004801512 Level 3, 6 Riverside Qy, Southbank, VIC, 3006 ATAS Accreditation AO10872
Ready for an adventure? Then book a tour with STA Travel! Weve got over 10,000 exciting tours to choose from, with tons of diversity!
Thank you for requesting an appointment with us.
Just some of the many incredible locations in Southeast Asia…
Need to travel in the next 48 hours? If you are unable to continue your journey due to an accident, incident or lack of documentation, or you need to report something straight away, please speak to our STA Travel Incident Support Desk on:
Dreaming of an adventure that will take you from Bangkok to ancient Indonesian temples, and from the sunrise vistas of Mt Bromo to the white sands of Bali? This trip definitely fits the bill! Along the way, slurp down everything from pad Thai to peanut satay and wash it all down with a compulsory Singapore Sling!
*Free within inclusive minutes package on mobile otherwise standard rates apply
Bangkok to Bali on a Shoestring 28 days
*selectedStoreDetails.costForCalling
10 budgetting tips for travelling in Asia
Where do you want to go next? Check out our top destinations for 2017, find travel tips, download brochures and get advice on planning your next adventure.
Whether youre travelling solo or as part of a group, youll want a trip thats perfectly suited to your tastes. INDI tailor made gives you the freedom and flexibility to design your trip exactly the way you want it – any dates, any destinations and any budget. Check out some of our sample Southeast Asia itineraries below.
We have loads of expert advice and destination tips to share with you. Check out our information online or contact one of our specialist teams.
Once you have searched for something on our site, we will add it here for quick and easy access.
An agent will be in contact with you to confirm this booking.
Once you have searched for something on our site, we will add it here for quick and easy access.
Get around once you get there! Rail, bus, car or campervan – mix up and keep it flexible with our best passes and packages to keep you on the move!
Six southeast Asian sunrises worth setting your alarm for
Kota Kinabalu Sepilok Nature Resort Turtle Island Bilit Rainforest Gaya Island
*selectedStoreDetails.costForCalling
selectedStoreDetails.extName Store
Bangkok to Singapore on a Shoestring 14 daysDuring this 2-week adventure, explore Bangkok before heading off for some island hopping. Cycle the charming streets of Penang before heading for the Cameron Highlands, one of Malaysias most famous hill stations. Wander Kuala Lumpurs night markets and absorb the vivid cultures of Melaka, before finally exploring the city sights of Singapore.
openHour.time (openHour.day)
Bali Nusa Lembongan Gili Trawangan Candidasa Canggu
Our free travel guides app is full of more usefulfacts like these, plus travel hacks and expert advice on Asia. Find your appy place!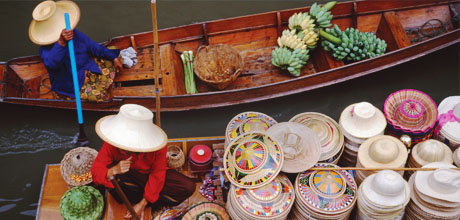 selectedStoreDetails.phoneExternal
Weve got all your travel essentials sorted. Dont forget to pack a discount card, Roaming SIM and cashcard to save money while you travel.
What Store would you like to visit?*
Five reasons to stop what youre doing and go to Vietnam… now!
Whatever your budget, shoestring to splendour, our hostels & hostels worldwide will keep you booking with ease and travelling in comfort.
The most backpacked country of southeast Asia, Thailand has something for everyone. From luxury island retreats to hill tribe homestays, and from ancient Buddhist culture to Bangkoks brightneon lights, youre sure to find your place in Thailand – whatever your style of travel.
Email address:respData.content.emailAddress
Call us for exclusive deals and expert advice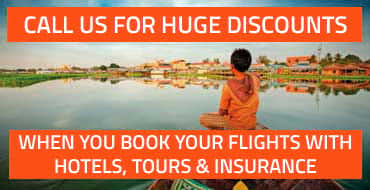 Ho Chi Minh City Train to Nha Trang Train to Danang Hoi An Hu Train to Hanoi Halong Bay Hanoi
Did you know that Malaysia is home to dangly-nosed, belly-flopping monkeys and tribes that will out-headdress even the most seasoned festival-goer?
*Free within inclusive minutes package on mobile otherwise standard rates apply
Were the original Round the World experts! Check out some of our favourite trips and get some great advice for your adventure.
Dive into the hedonistic, never-ending action ofexcitingcities, stretch your sun-bronzed legs on some of the best beaches in the world, absorb the jaw-dropping spirituality of countless temples and come face-to-face with some of the worlds most interesting cultures and communities. Southeast Asia travelpromises shed loads.Check out our travel guides, tours, flights and hotels for Thailand, Bali, the Philippines and more below…