Where can I find general travel information for Sicily?

If my travel agent cant find me an interpreter or guide, can you recommend one?
Is it easy to use the Palermo and Catania airports?
For more info check out ourtaxi article.
How do I transport purchases back home?
Are there visa requirements for visitors to Italy?
That depends on where youre going, what you plan on doing, and how much time you have. You may wish to make use of trains or buses for some trips and a rental car for others. We discuss this in the question (above) about travel by ship, train and bus.
From market to table!Visit our sitefor more information. (Above: Fritella, made with fave, artichokes, peas and virgin olive oil)
Unlike their counterparts in London or New York, the taxi drivers here will not stop for you along the street unless you are at a taxi stand (at the airports, train stations or in principal squares or larger hotels).
Villa San Giovanni, the mainland Calabrian town where you board the ferry for Messsina, is only about six hours from Rome if you take the Autostrada (Route A1 from Rome to Naples, then Route A3 to Villa San Giovanni). The A20 from Messina to Palermo, or the A18 from Messina to Catania, will take you to these cities.
Prepaid or billed telephone cards like AT&T, MCI or BT are increasingly being replaced by cell phones. Using such a card, youll still have to make a toll free or local call to make a connection to your services access number for Italy. From an Italian phone booth (these are becoming a rarity), you can do this with a prepaid domestic telephone card (carta telefonica), purchased for less than 10.00 from a tobacco shop, newsagent or (in some cases) bar. Italian residential and hotel telephone rates, based on those of Telecom Italia (the national telecommunications company) are among Europes highest. We recommend that you avoid using Telecom to make international calls.
Good prices because theres no re-seller between you and us.
with regularly scheduled departures from Palermo almost every week of the year. Why drive or hire your own chauffer? Join one of our convenient day tours! Expect a small group and great service from the only company that offers these tours regularly.Visit our sitefor details on these exceptionalPalermo excursions.

Although ourhotel and trip planning pagereviews only four star and three star hotels, which cost at least 80.00 per night for a single room, less expensive lodging exists. is a good source for finding it.) Meals dont usually cost much in Sicily compared to other regions of Italy; its possible to order a good seafood meal for 25.00 and a delicious pizza for 9.00. There are some ironies, however. For example, there are pizzerias where beer (either bottled or on tap) costs almost as much as the pizza. Resort areas like Taormina are understandably more expensive than other places. The advantage of larger cities like Palermo and Catania is that they offer a wider range of prices. Gas (petrol) is expensive but public transportation is inexpensive compared to Germany, the US and the UK, although it must be said that Italian train service is not as efficient as what youll find in those countries.
The travel guide for Palermo and northwestern Sicily. Sights, hotels, restaurants, shopping, tours. ComeSee Palermo.
For more info check out ourtransportpage.
Wheres the most interesting scenery?
Internet pointsoften offer long-distance phone service.
Whats the best approach to sightseeing?
If I cant understand most of the menu, how will I know what Im ordering?
Shouldnt your tailor-made vacation be arranged by your own travel expert in Sicily?Sicily Conciergewill plan your trip from arrival to departure, whether its a one-day excursion or a one-week itinerary. You can expect real travel services from real travel agents. Start dreaming, andvisit Sicily Concierge. Castles in the clouds are just the beginning.
How do I get there by train, ship or bus?
Exceptional tour leaders/guides.
In Italy your mobile carrier will use the services of TIM, Vodafone or Wind, all of which have service centers in major cities (in Palermo theyre all in the same part of Via Libert). Italys mobile networks and service are among the worlds most efficient and, all things considered, most economical. You may even find it practical to purchase a cell phone account (using pre-paid cards) in Italy for your use while youre here. As the dimensions and format of European SIM cards are different from those used in some regions, you may have to purchase a phone here in Italy to follow our advice.
Fortunately, this doesnt happen as often as some visitors seem to expect. In restaurants, however, its sometimes best to order from a written menu, where prices are indicated, instead of ordering from a verbal menu that a waiter has described. This isnt always practical because some restaurants (especially better ones) change menus daily and dont bother writing them out –though by law theyre required to. Remember that a nominal cover charge (coperto) is usually added to the price. None of therestaurantsmentioned in this site are likely to charge inflated prices, and weve been especially careful to reviewrestaurants in Palermoto ensure that none of those listed engage in misleading pricing practices of any kind. In stores that dont clearly indicate prices of merchandise on display, dont be shy about asking how much an item costs. Simply point to it and ask Quanto costa?
Best of Sicily doesnt offer general business or travel services, but our email has convinced us that theres a real dearth of competent interpreters and guides. We may be able to recommend an interpreter or guide if you describe your requirements, but availability of these specialists varies greatly. These services are described ona separate page.
Find it on ourSicily Factspage succinctly presenting information on Sicilys population, geography, government and economy.
Once you arrive in larger cities, we suggest that you purchase a detailed city map, available from most newsstands. Various local bus routes depart from the train stations (local buses are orange), but as these are indicated by street, youll have to know precisely where you want to go if you wish to arrive (at your hotel or anywhere else) without a lot of unnecessary hassle.
Unless somebody is meeting you at the airport, youll have three choices: bus, train (in Palermo), taxi or rental car. The Palermo airport is about a thirty minute drive from the city; the Catania airport is about twenty minutes from Catania. Buses depart about every thirty minutes until around 10:00 PM, and are less frequent after that hour. Departures from Catania airport are less frequent generally, but theres usually a departure every forty-five or sixty minutes during the day. Fares are about 6.00. Trains depart for Palermo from that citys airport once every hour between around 6 AM and midnight, stopping at the Notarbartolo and central train stations in Palermo. The Palermo buses stop in the city at Via Lazio and then Piazza Ruggero Settimo (Politeama Theatre) before proceeding to the central train station; the Catania buses go near the city center, but not necessarily through it, before proceeding to the large piazza near the train station, which itself is not very far from the center of town. From Catanias airport there are also buses for Taormina.
Small group size, usually fewer than 16.
In contrast to the rustic setting of the typical country retreat, hot mineral springs and mud baths (or, if you prefer, holistic mud treatment centers) are health resorts that offer a range of therapeutic treatments. These naturally vary according to the resort you choose. Some offer massage therapy and exercise programs (even something called passive exercise classes), as well as diet counseling, while others specialize almost exclusively in hot mud therapy. The locations of the resorts themselves vary greatly. The older establishments at Termini Imerese and Sciacca are actually in small but crowded cities, while the one at Castellamare del Golfo is in a charming coastal town, and the one at Sclafani Bagni is in the country. The facilities are usually very good. A stay in one of these resorts may be relaxing, and will certainly cost more than a sojourn in th
What are country retreats (guest farms or aziende turistiche) and what are they like? And what about renting a villa?
Though foreign licenses are usually honored at car rental agencies and by the government, you should obtain an international permit (a supplementary document obtainable from automobile clubs) if your license is not issued by an EU nation. Nobody under 18 years of age may drive a car in Italy, even if he or she holds a valid license in a foreign nation.
How much cash should I bring?
How do I find a good bed and breakfast in Sicily?
For local (city) buses, youll have to purchase a fare ticket which must be stamped in a machine when you board. Newsagents, tobacco vendors, and even some bars, sell these tickets for around 1.20 each, and theyre valid for 60-90 minutes from the time theyre stamped.Boarding a local bus without a ticket could earn you an immediate 50.00 fine, and some ticket inspectors, especially in Palermo, are not distinguished for their tact or diplomacy. (They get a bonus commission for each fine collected.)
Genealogy & Family History Tours
Its more than artichokes and red wine! Enjoy learning to cook classic, and not so classic, Sicilian dishes with the staff of one of Palermos finest restaurants.
From either airport, fixed fares for taxi travel to the center of town are less than 50.00, though Catanias airport is much nearer the city. Rates vary, with evening fares being slightly higher than the daytime ones. To avoid misunderstandings and possible price gouging, ask to know the fare price before entering the taxi.
Many businesses close for two or three weeks in August, when most Italians go on holiday. It may seem bizarre, but about 70% of the population takes their vacation at the same time, and hardly any work gets done in Italy during that period.
For general road maps, we recommend those published by theTouring Club Italiano. These are available at book stores in larger Sicilian cities like Palermo and Catania. A legend explains symbols in Italian, English, German, Spanish and French.

Historical & Cultural Information
Must-see sights plus a few secret ones.
What are driving conditions like in Sicily?
Reliability of personalized touring services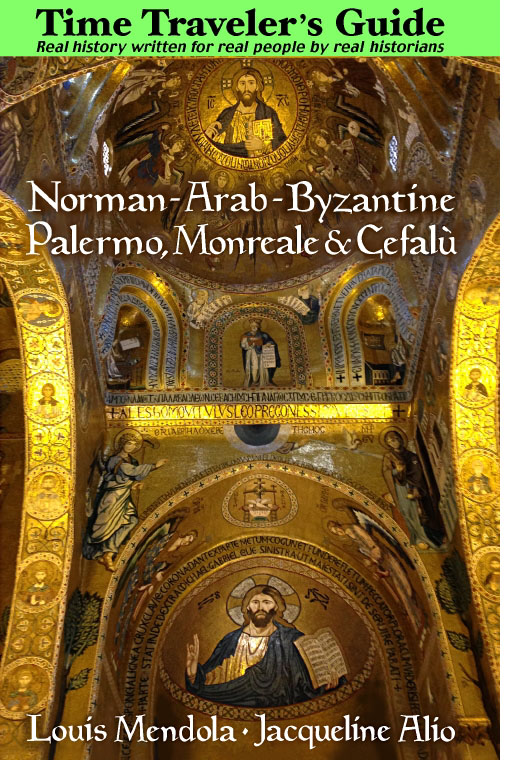 Within Sicily, its faster and easier to reach most points by bus, though there is railway service to some destinations. These buses are usually blue and depart from points very near the train stations. If you have plenty of time, you might consider train service between certain points, such as Messina-Palermo, Palermo-Agrigento or Messina-Taormina (Giardini). Other than these, its not recommended.
Read aboutgolf in Sicilyand find an 18-hole course. Our article includes a simple map indicating Sicilys three golf clubs.
How do I get to the city from the airport?

The specialty guideline also applies to fashion items. A leather shop, even if it is not large, will offer a better choice and quality of merchandise than a department store that sells various items, though department stores in Italy are not very large. So its best to buy things like silks (neckties, scarves) and leathers (belts, purses) at specialty shops. In fact, specialty shops are the norm in Italy, whatever youre looking for, and the prices are usually fair.
These distinctions are important, especially if youre planning a trip for more than just a few people. Read ourtour operator articlefor reliable information and accurate definitions of these oft-confusing terms.
Physically Challenged Visitors
If time is limited, what are the must see places to visit in Sicily?
Transporting & Declaring Purchases
While you probably wont get lost at either one, its good to keep a few things in mind. Your baggage will have to be checked at customs if it hasnt yet been inspected and youre arriving from a non-EC country. A simple matter, but first you have to find your luggage, which may arrive in theinternationalbaggage claim area,notthe baggage carousel assigned to your domestic connecting flight from Rome or Milan. So if your baggage was checked through directly from New York, Toronto or Sydney, and you havent seen it since then, you will have to claim it in the international area, which is clearly indicated. Catanias Filippo Eredia (Fontanarossa) airport is a new facility, expanded in 2007.
Whats the best way to travel within Sicily?
No – though this is a good (and fair) question. Dont expect any particular difficulties. Serious as it is, Italys economic situation wont make any difference in your visit to our sunny island. Public services wont be influenced in any significant way, and neither will air travel or lodging.

Tour Operators & Consultants (terms defined)
Oursightseeing pageoffers tips about variousapproachesto seeing Sicily, such as independent travel (by car or otherwise), guided tours – and also what kind of choices are bestavoidedunder most circumstances.
Personalized services like airport pick-up or extra nights before/after your tour, because our staff ofSicily travel specialistsis basedin Sicily.
Owing largely to their small size, Sicilys airports are quite efficient. In addition to those at Palermo and Catania, there is a smaller airport at Trapani with flights to Palermo, Lampedusa and Pantelleria. The airport of Reggio di Calabria (on the other side of the Strait of Messina) has flights for Rome and Milan.For more info check out ourarrivalsandairlinepages.
Most of the better public beaches are listed on ourbeach page, where youll also find a map indicating where some of the better ones are located.
In general, we recommend that you purchase souvenirs and craft items, such as ceramics, at shops that specialise in the manufacture of these objects. A souvenir shop or stand that sells everything from porcelain to ceramics to medieval-style marionettes is not likely to have the selection and quality of items available from specialty shops that make the wares they sell. That said, there are some shops at Taormina and Monreale which retail the products of various manufacturers and offer a good choice of items.
Theyre not as frequent as many visitors imagine. They usually occur during the Summer or around Christmas and rarely affect all flights or train departures in all regions. Strikes are usually announced during the TV news shows at least 24 hours in advance.
Can you provide some concise information about Sicily?

Whats the difference between a tour operator, travel agent, travel consultant and travel concierge?
We suggest ourlinkspage for more ideas. There used to be provincial tourist information offices, but now most are local, based in places of popular tourist interest like Siracusa, Taormina and Cefal. The official Sicilian regional tourism website is poorly-edited (by a firm in Milan) in English so terrible that we would be ashamed to recommend it.
Is it easy to get ripped off in restaurants and other establishments?
For more info check out ourtransportpage.
Here the operative word isgoodbecause quality varies widely. OurSicily bed and breakfastpage is a good place to begin, and while it offers fewer choices than youll find on a site dedicated to the subject, everything listed is of high quality. The advice presented there is useful too, especially if youre a novice to the world of B&B.
Where can I find an internet access point to check my email?
What do the mineral spring resorts offer?
Some trains from Rome and Naples go directly to Sicily, which means you wont have to change trains along the way. If, however, your trains ultimate destination is Reggio Calabria, youll have to get off at a small locality called Villa San Giovanni (about 15 minutes before the city of Reggio) and take a ferry across the Strait to Messina to the railway station there. The ferry service is on the lower level of the train station; the crossing takes about 30 minutes. (In the event of a ferry strike, you may be able to travel via hydrofoil with one of the operators near the station.) If youre coming by train, youre probably arriving from Rome, Naples or Bari. It takes an hour or more to transport the train onto a ferry at the Strait of Messina, cross the Strait, and unload it in Sicily. A faster (InterCity) train will arrive in Palermo from Messina in about three hours. The stretch from Messina to Catania takes half as long. Within Sicily, we generally recommend trains for travel along the coasts, or for certain inland trips of less than ninety minutes duration, and then only to major cities or towns located near their respective stations. This means the lines: Palermo to Termini Imerese to Cefal, Messina to Taormina to Catania to Siracusa, Palermo to Agrigento, and vice versa.
Sicilysscenery and geographyis described by region on a page dedicated to that topic, with links to other pages about things likecountry life.
What are restaurant, store and museum hours like?
Arts Literature Culture
Restaurants such as pizzerias are open evenings from around 8 Tuesday through Saturday; many are closed Sunday and Monday. Some restaurants are open for lunch, too, usually from around 12:30 or 1:00. Dont expect to find pizza served at lunchtime, and dont expect to find too many all-night restaurants in Sicily. Speaking of restaurants, some of Palermos better ones are described atPalermos Best Restaurants.
Will Italys ailing economy have an impact on my trip?

Hours vary greatly from place to place. The most annoying aspect about Sicilian hours, compared to those in Milan and a few other northern cities, is the three-hour afternoon break from 1 till 4, when almost everything is closed except for a few restaurants. Early evening closings are another fact of life here; dont expect to find a supermarket open after 8 PM. Most pharmacies are also closed at night, though a few in each quarter have night schedules to accommodate emergencies. In August, many stores are closed in the afternoons, and some are closed altogether for at least two weeks in the middle August (Ferragosto).
Related pages:Sights & ActivitiesSightseeing TipsTransportationRegionsCities & TownsTop 12AirportsPlanning & HotelsChallenged VisitorsSafetyWeatherCultureMuseumsAnnual Events
In most restaurants the staff is helpful. Take a look at the culinary terms section of ourFood Page, where a number of words and phrases are translated and defined. There youll find links to dozens of culinary topics.
While this naturally depends on your tastes and interests, ourTop 12 Places to Visitoffers good suggestions.
Nudity/Toplessness at Beaches
Personalized escorted visits of Sicily, with a special emphasis on family history in ancestral towns. Read about ourSicilian family history tours.
Another important note on local practices:You must be at a bus stop to get the bus, of course, but then you must waive to indicate to the bus driver to stop to allow you to board. Otherwise, the bus will pass you by.
If you dont speak Italian, but plan on traveling by yourself or with a small group that wont include an Italian speaker, we suggest learning at least a few Italian words and phrases before you arrive. This will come in handy in more remote parts of Sicily. Even in Palermo and Catania, there arent many people who speak English, but enough of the folks in airports, hotels and restaurants understand it well enough to make basic transactions go smoothly. Even if you do speak Italian, you might not understand everything the Sicilians are saying to each other, since they may be speaking the local dialect (actually a distinct language), but they all speak Italian. Translations of some common culinary terms will be found on theFood Page.
Are train and plane strikes frequent in Italy?
For more info check out ourarrivalspage.
Car rental agencies are located at both airports. Reservations are suggested, especially during the busy summer months. Most of the airport car rental services have branches in the cities as well. Please note that most available automobiles have manual, rather than automatic, transmissions.
Dine in a rustic restaurant, or enjoy rural lodging, hiking, wine tastings, cooking classes and more. Visit our working winery near Alcamo and Camporeale in the hills of Sicilys enchanting wine country.Visit our sitefor more information.

Self catering accommodation includingapartments in Sicily, rural and seasidevillas in Sicily, country retreats (agriturismo), andlong term rentalseven in the winter months. Discover this intriguing destination. VisitSicily4Ufor details
Unfortunately, though these exist in Palermo, Catania and Taormina, theyre not always easy to find. Some are really nothing more than small photocopy shops or computer service stores located on side streets away from areas frequented by travelers. Better hotels may offer internet access to their guests. Visit ourInternet Accesspage for a (short) list of services.
There arent any particular requirements for citizens of European Union nations. Citizens of Japan and most English-speaking nations (Australia, Canada, New Zealand, United States) in possession of valid passports can stay in Italy for up to 90 days without a visa. Contact your nearest Italian consulate if you have questions or would like to stay longer, or to find out if your country is currently in the visa-waiver programme.
Convenient itineraries with just 2 or 3 hotel check-ins.
While our favorite island is a great place to visit, its no closer to perfection than any other place we know be it Ukraine, Japan, Ethiopia or the United States. This page is read by over a thousand people each day, and these questions and responses reflect conditions and circumstances that you may (or may not) encounter in Sicily. Observations regarding inter-cultural differences, in particular, are generalities; your own experiences may differ. We cannot guarantee that all schedules or contact information are presently accurate or current, and we cannot accept responsibility for events, circumstances or damages resulting from use of this page. (This page was last updated in February 2018.)
Visit us right nowfor details, FAQs and reservations. We also do custom tours, for groups ofanysize.
Time Travelers Guide to Norman Arab Byzantine Palermo, Monreale & Cefal.Discover the greatest wonders of medieval Sicily. FromAmazon US,Amazon UK,Amazon CA,Barnes & Noble,BAM!,Waterstones,Indigo,Fish Pondand other vendors.
city. At Palermo, Catania and Messina there are also information booths at the main train stations. These centers can provide you with up-to-date information on events, attractions and hours in these provinces.
Whats the best travel guide book for somebody planning a visit to Sicily?
In certain cities, such as Palermo and Catania, they can be challenging for those unaccustomed to chaos. Many motorists are careless, and often downright disrespectful of the rights of those with whom they share the streets. Some roads, especially those in and around Palermo, are not suitable to the large volume of traffic they must accommodate during the busiest hours. In Palermo, the worst times are from 8 to 9 weekday mornings, and from 1 to 2 in the afternoons. Saturday evenings between 7 and 9 also have heavy traffic. Catania, Messina and other cities may also be choked by traffic during these hours, though the situation at Palermo is far worse.
Presuming that these are small enough to fit inside your luggage, we suggest, for fragile items like ceramics, that you transport these as carry-on baggage. The red tape involved in a customs exemption claim (for duty free items) probably isnt worth the effort in most instances. We do recommend, however, that you bring a meter or two of plastic bubble wrap (available at packaging shops like Mailboxes Etc., which also has outlets in Sicily) with you for wrapping fragile items you want to take home. This useful material is lightweight and wont take up much space in your bags, but its not available from many vendors in Sicily. Current regulations dictate that liquids such as wine cannot be transported as carried-ons.
By ship, your port of arrival will depend on where youre coming from. Most ships from Naples arrive at Palermo (its about 11 hours by overnight ferry and 4 hours by hydrofoil), while most ships from Malta arrive at Catania. Though they are hardly tourist sights, Sicilys main ports (where the cruise ships also dock) are conveniently located near urban centers. Ourlinks pageindicates ship and hydrofoil services.
Each has a different emphasis and angle. See ourbookspage for some solid recommendations.

OurSicily tour guidepage is a good place to begin. In addition to a selective list, it also has a few suggestions for rates and services.
Personal Travel in Sicily
During which holidays are these places closed?
In general, principal archaeological sites are open from 9-12 AM and 4-7 PM Monday through Friday, and 9-12 AM Saturday; summer hours may be longer. Museums are open from 9-1 Tuesday through Saturday, and some weekday afternoons. Some are closed Mondays. Many (but not all) churches are open in the morning from 8 till 12, and some are open after 4 PM. Most shops are closed Monday morning and all day Sunday but open 9-1 and again 4-7:30 on other days, including Saturdays. Museums and archeological sites may charge as much as 12.00 for admission. Certain parts of sites belonging to the Catholic Church may also charge an admission, not to enter the church itself but for entry to a museum or cloister.
In small towns, you may find a local information office called apro locowhich can provide you with news of upcoming local events, nearby sights, and so forth, though it is not likely that the pro locos staff will speak English.
Its not bad, though its never cheap and costs even more after 8 in the evening. The problem for foreigners is that many Sicilian taxi drivers, though congenial, might not be characterized as scrupulously sincere. They may overcharge you if they realize that you dont understand Italian well. As we said earlier, its always best to establish the pricebeforegetting in the taxi. Incidentally, the same principle applies to Palermos horse carriage drivers.
In the event that your bags arent found in either claims area, it is possible that theyll arrive with the next flight if you flew with Alitalia from Rome or Milan. If the next scheduled flight arrives only an hour after yours, its probably worth waiting to see if your bags arrive with it before going on to Palermo or Catania.
Visit theguest farmpage to read about agriturismo, with several recommendations. We also have avilla page.
What about driving license requirements?
If its not on this page check out ourtravel planningpage for hotels and our Fast Planning Links to things like currency conversion, weather, museum information, airport details, airlines servicing Palermo and Catania, tours of Sicily and much more. We also publish a website dedicated totravel in Palermo, Sicilys largest and (in many respects) most interesting city.
Despite what you may have heard, it does occasionally rain and snow in Sicily, and its cool on Mount Etna even during the Summer months. Apart from this, keep in mind that its a good idea to wear comfortable shoes because its inevitable that youll be doing a lot of walking. There are a few other points to keep in mind. Italian adults dont usually wear white running or exercise shoes (sneakers) outside the gym; American visitors to Italy are often identifiable by the large white sneakers they wear. Women should not wear shorts, or even sleeveless blouses, when they enter Italian churches. (In Italy, men rarely wear short pants.) You may notice that, in general, Italians dress slightly more formally than Americans and North Europeans, though they have some peculiarities of their own which are common enough to represent conformity. (Examples are the unchanging style of young men wearing blue blazers with jeans, young women wearing black miniskirts with black stockings, and older widows wearing black.) Topless bathing is permitted on Italian beaches, but very few Italian girls go topless on beaches near their homes, reserving this habit for their trips abroad; most of the topless sunbathers in Sicily are foreigners from northern Europe.