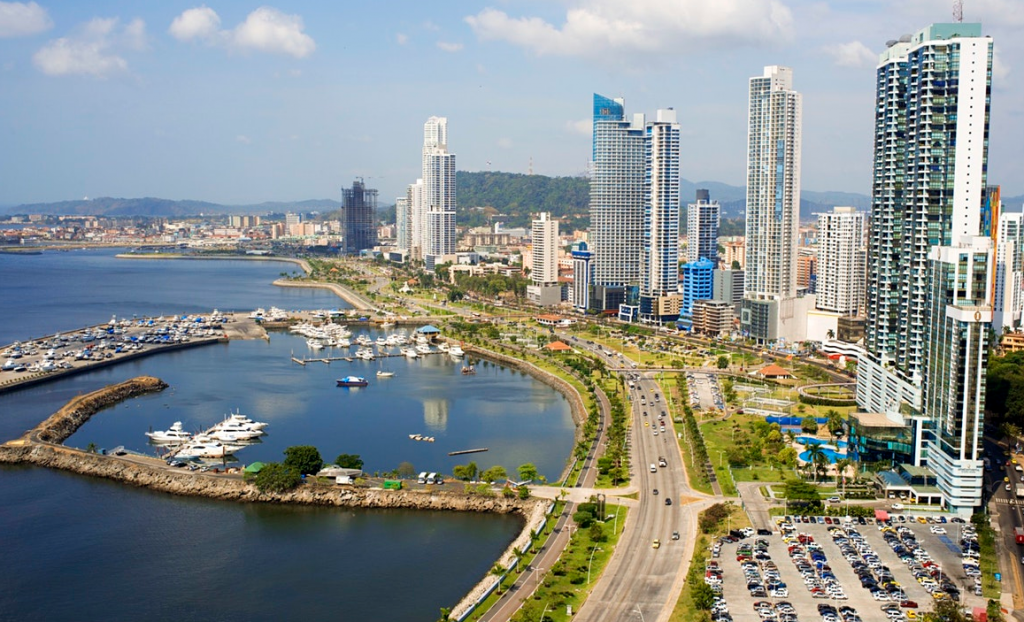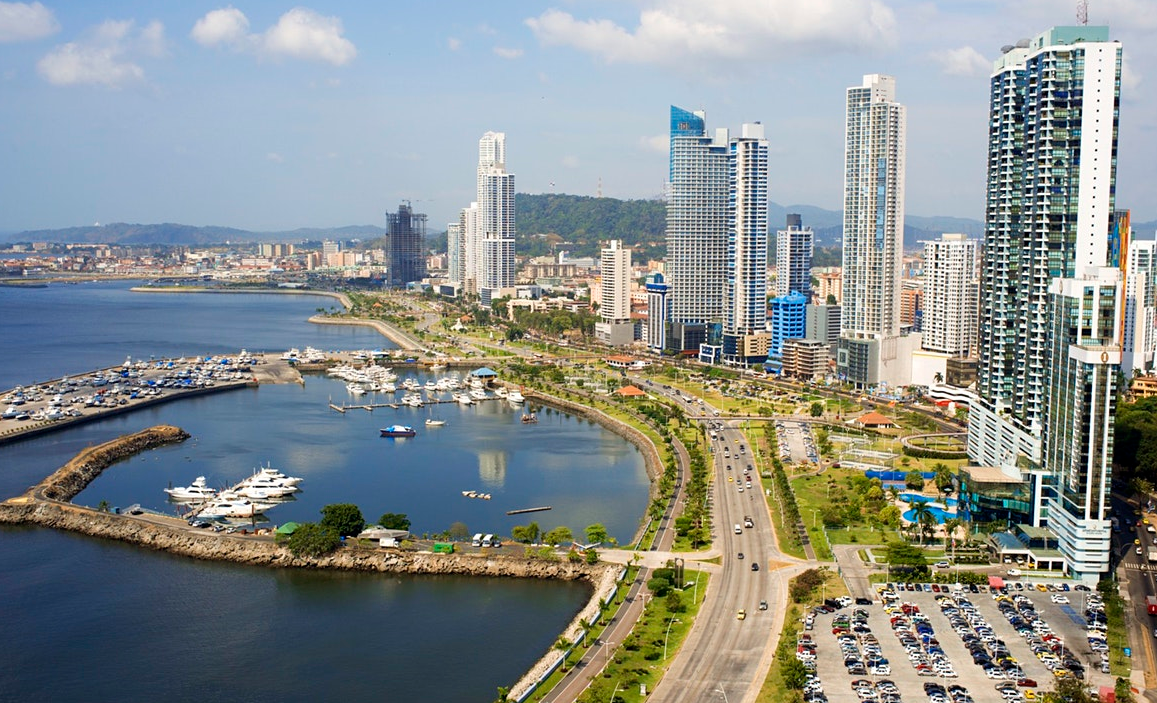 Most areas are quite warm, but a few places, such asBoquete,Cerro PuntaandEl Vallecan get a little chilly at night. You definitely want a heavy rain-proof jacket if youre going to the top of Volcan Bar since you will be above 3000m for a little while.
It is possible to hike across the Darien Gap from Colombia with the help of trained guides, but this route is generally considered one of the most dangerous in the world. A large percentage of attempts have ended with the trekkers dead as victims of the Colombian guerrillas and paramilitaries or the oppressive jungle environment, which is considered the densest and most difficult to breach in the world. Despite the bravado-filled tales of backpackers who will try to convince you thatrealtravelers arent afraid to cross the Gap, it really is a very dangerous trip and the Panamanian police are not interested in going in to look for you if you get into trouble.
They can always also leave the country for 30 days (Costa Rica is right next to Bocas del Toro and Boquete so its easily done) and then come back and get 180 days more.
The highway buses are very cheap, count on a fare of about US$1 per hour traveled, sometimes less. One exception is fares from Tocumen airport, which both buses and taxis charge through the roof for (by Panamanian standards), simply because they can.
If you have car trouble in Panama, you will find dealers with service departments for almost all of the major car manufacturers from the USA (All), Europe (almost all) and Japan (All). Most of them, like in the USA require appointments to service your car. Most of the service personnel in all of the car dealers are manufacturer certify. If you need car repairs and do not want to go to a dealer to save some money or you have an emergency repair, you can find good independent mechanic services/shops in all of the major cities by looking in the yellow pages(paginas amarillas), in addition to towing services. If you need parts for your vehicle, you can find a great number of autopart stores for all major car manufacturers in the yellow pages (paginas amarillas)too.
Keep in mind that Panamanian law requires you to have a return ticket to get into Panama. The border guard may not check, but you never know. A return flight from San Jose, Bogot or Abu Dhabi wont work. The return ticket has to originate from within Panama. If you run into this problem, you can always buy a return ticket from the bus driver. In general, if youre having a hot-tempered day, it may not be a good day to cross any borders. Some border officials in Central America seem to love being sticklers about their crazy rules if they decide they dont like you.
The Canal itself is best seen via an aerial view through the local operator ( and is the central marvel and spectacle of Panama among many. Even stunt and trick flights with veteran air force pilots and skydives are available over the marvel of engineering, to appreciate the entire scale of and ambition behind it.
Playa Venao This amazing beach at 30 minutes ofPedasiby car is one of the best Surf spot of Panama and also one of the most beautiful beach of the pacific coast
The ease of travel and wide array of experiences make Panama one of the most attractive emerging tourism destinations in the world. In just one week, visitors can enjoy two different oceans, experience the mountains and rainforest, learn about native cultures and take advantage of vibrant urban life. The capital, Panama City, is a modern, sophisticated metropolis that resembles Miami and has established commerce, arts, fashion and dining. Fodors, Frommers and National Geographic have all recently begun publishing guides for Panama, only the second country in Central America, behind Costa Rica, to have such extensive travel coverage.
Private sail boats also provide service between Panama andCartagenain Colombia. Fare can vary from US$400-500, and the trip takes usually four nights/five days including a 2 days stopover in San Blas Islands (Carti Islands). The best way to find a boat is to ask around in hostels in Panama City or Portobelo popular with backpackers. You can also go by speed boat along the coast by visiting the San Blas Islands, for example with MIA San Blas, which offer a 3 day / 2 night all-inculuded trip at prices around 290 USD. The tour starts fromCapurgan, which you can be reached fromTurboorNecocliby boat. Especially for people, who get seasick on a sailing boat, this could be a good option to cross the border.
Panama is a relatively cheap country, with areas such as hospitality and transportation seeming cheap to many foreigners. Food might be a bit more expensive than in the United States or other countries, depending if the food is able to be produced in Panama or not. A gallon of milk can set you back around $3.80-$4:50 which compared to milks US average price of $3.80 on December 2013 is not much of a difference. Food in Panamas top restaurants is relatively inexpensive, with a meal in the highest end of restaurants costing around $30-$40. If you really want the true Panamanian experience, you might also want to visit a fonda, which might sometimes not be hygienic (most of the time they are, the government is pretty much on top of them and as soon as someone complains about them, an inspection ensues) or Nikos Cafe, a buffet-style cafeteria where you can eat a wide variety of Panamanian meals at inexpensive prices, from around $3-$10.
If your destination actually happens to lie far off the bus route, or if you just want to be lazy, taxis are also a decent way to get around in Panama. Taxi rates within Panama City are set by a zone system. However, the zone rates are complicated and fares are typically negotiated, depending on location, time of day and how
During most of the rainy season, mornings and early afternoons are usually sunny, while late afternoons and evenings have intermittent rainfall.
Volcan BarNational Park 35,000 acres/14,325 hectares in size, and Panamas highest peak at 11,401 feet/3,475 meters is near toBoquete.
Boquete Adventure capital with whitewater rafting, zip lining, rock climbing, as well as the coffee growing capital of Panama in the Chiriqu highlands, home to Volcan Baru, the highest point in Panama.
Panama is known as the Crossroads of the Americas due to its privileged position between North and South America. The indigenous meaning of the countrys name, abundance of fish, reflects Panamas reputation as a paradise for water sports enthusiasts and eco-tourists alike. As the isthmus connecting two massive continents, Panamas flora and fauna is incredibly diverse. For example, Panama boasts over 900 different bird species. Panamas many indigenous tribes are still thriving, living in the same ancient manner as their ancestors, making its cultural fabric exceptionally rich.
There are also road crossings at Rio Sereno (Pacific side) and Sixaola/Guabito (Atlantic side). The Rio Sereno crossing sees very little traffic, so make sure all your papers are in order, as police can be very strict.
By modern standards, the original main terminal at Tocumen was not well designed. For example, it has long, thin, crowded corridors leading out to the circular satellites where most of the gates are concentrated. The air conditioning in those corridors and satellites is not strong enough for Panamas heat and humidity; the management has apparently compensated by turning up the air conditioning in the main building. Therefore, as you walk from the plane into the main building, you will transition rapidly from too hot to too cold. There are not quite enough immigration and customs stations, so expect a lengthy wait to enter the country (two hours) if you arrive at a busy time.
You cant cross from Panama to Colombia by bus–the Darien Gap begins at Yaviza, where the Interamericana runs out.
International flights arrive at Tocumen International Airport (PTY), which lies about 20 miles east of Panama City (from all countries) or David Airport (from Costa Rica in AirPanama[7]). Panama Citys PTY is well connected with the Americas and has non-stop flights to almost 20 countries in the region. Neighbor Colombia is specially well served with daily flights to more than 7 cities, including Bogota,Medelln, Cali and [Cartagena].
Citizens from these countries can apply for an extension for up to another 30, 60 or 90 days. Petitions are approved or denied on a case-by-case basis. Immigration recommends you apply at least a week before your time is up. For more information about extending your stay in Panama please read on or click here.
El Valle Charming little town nestled in the second biggest inhabited volcanic caldera in the world.
The Panama Canal andMiraflores Locks
Local travelers and tourists can also fly in and out of Bocas del Toro via Costa Rica.
This usually also applies to people of other nationalities (India, for example), if they have a residence permit issued by any of the above countries. For example, an Indian living in the USA will be able to enter Panama without any visa. However, it is advisable to check with closest representation of Panama embassy near your place of residence. Update: As of 2018, third-country nationals who could enter Panama based on a residence permit issued by Schengen countries are required to normally apply for a Panama visa before flying there.
Panamas public holidays reflect its patriotism[4]and its Catholic roots.[5]
Panamas government has strong ties to the United States and strongly supports business, development and tourism. The International Monetary Fund applauds the countrys diversified economy and predicts it to have one of the strongest GDP growth rates in the world for the next several years. Panama is known for its highly developed international banking sector, with about 80 banks from several countries establishing local branches, including HSBC and Citibank. Having recently finished its expansion, the Canal continues to drive Panamas service-based economy and remains one of the most important transportation links in the world. In addition to the countrys strong economic base, Panamas physical infrastructure, including modern hospitals, airports and roads, is more highly developed than its Central American neighbors.
Business jet FBO services are available in Panama City (Albrook and Tocumen), David (by appointment), Howard, and Bocas del Toro.
It is possible to arrange for passage on banana boats traveling from Ecuador, Colombia, and Venezuela, but such passage is recommended only for the truly adventurous, as the boats are often structurally unsound, terribly over-burdened, and are very likely to be smuggling drugs as well.
Also, because your tourist visa will be stamped in your passport, it is important to carry at least a photocopy of the ID page AND the page with the tourist visa stamp at all times.
The country has more private airstrips per square mile than any other country in the world, and it is technically feasible for the adventurous private pilot to fly to one of them, either directly or through country hopping through Central America. Many of the remote interior regions of the country are best accessed by private plane, although a combination of hiking and canoeing can get you to most places, too. If you are flying a private aircraft into Panama, it is important to verify where you can clear customs and immigration–not all airstrips are equipped to clear you.
Getting around Panama is a task of itself, traffic at the daily times of 8-9 am and 3-7 pm can be gruelling at best, guaranteed to cause you frustrations, one with the drivers, then with everything else, toll booths, intersections and discourteous drivers. You will find many times that drivers simply ignore all rules when it comes to the traffic, they will drive on the shoulder, in the wrong lane and down sidewalks if it benefits them. There is no such thing as a line in Panama. Give the Panamanians an inch and you will lose your spot. Driving is much easier done with a GPS, the best available GPS is provided by the copyrighted map produced in Panama and updated quarterly. is the supplier of most car rental companies such as National, Avis, Dollar, Budget, Alamo, Hertz the other car rental companies are using pirated outdated maps to guide their customers into the wrong directions and misguided information.
The forests and swamps of Darien Province, some of Panama Province, Kuna Yala and the San Blas Islands.
Portobelo Historic Spanish forts, boats to Colombia, and dive centers.
Coronado, Panama A coastal town near Panama City and the first resort community established in Panama.
Boca Chica, Panama Small fishing village in the Gulf of Chiriqu, featuring gorgeous islands, snorkeling, and deep sea sport fishing.
It must be noted, however, that the rest of Panama has delicious, drinkable water.
From Costa Rica: You can drive across at Paso Canoas (Pacific side) which closes at 11PM (Panama side) or 10PM (Costa Rica side), but be aware that it is one of the busiest (if not the busiest) and disorganized border crossings in Central America. It is very easy to accidentally drive across the border without realizing it. The various offices at the border are randomly scattered throughout the bordertown, and you can do quite a bit of trekking while finding them, as they dont look distinct from the surrounding buildings in any way. This is one crossing where it is definitely worth your money to hire a tramitator, or helper, to assist you through the stations, if you do not speak Spanish.
In practice, border officials may be lax about checking clean-cut travelers coming from the USA or other developed countries.[6]
The use of shade tree mechanics and parts from junkyards are the same as in the USA; these options are for do-it-yourself type of persons.
Bank Statement to show that you have 500$+ or you can show the money in cash (screenshot from online banking account is enough)
Pamama also has a lot of financial issues in traffic, such as cruddy cars. If you think Panamas traffic is bad, you should see their cars.
Isla Bastimentos National Marine Park (Parque Nacional Marino Isla Bastimentos) For the unique diversity in the tropical forest, pristine beaches and Caribbean Sea ecosystems, Panama designated this region its first National Park in 1988. It covers more than 11,000 hectares of Isla Bastimentos in the Bocas del Toro archipelago, as well as surrounding Caribbean Sea, and the two uninhabited islands nearby, Cayos Zapatillas. This National Park protects more than 10,000 species of plants and animals within its borders, including 4 species of endangered sea turtles that nest here, tropical birds, caiman, the popular Strawberry Dart Frogs, sloths, coral, starfish, nurse sharks and more. Visitors come for the views, beaches, experiencing wildlife in its natural state, day trips to Zapatilla, snorkeling and diving, hiking, and seasonal world-class surfing.
Santiago located right in the middle of the country, great for stopping over, resupplying and daytrips in the area
Interior mostly steep, rugged mountains and dissected, upland plains; coastal areas largely plains and rolling hillsHighest point: Volcan Bar in Chiriqui Province 3,475 m. On a clear day they say you can see both oceans from the peak.
Panamais a country inCentral Americawith coastlines on both the Caribbean Sea and the North Pacific Ocean, withColombia(andSouth America) to the southeast andCosta Rica(andNorth America) to the northwest. Its strategically located on the isthmus that forms the land bridge connecting North and South America and controls the Panama Canal that links the North Atlantic Ocean via the Caribbean Sea with the North Pacific Ocean, one of the most important shipping routes in the world.
Balboa Tucked between Panama City proper and the canal.
Panama City The capital with 3 districts of interest: the new city, the old city, and the ruins of the original colonial city.
Countries whose citizens have passports valid for at least 6 months upon entry do not require a visa to enter Panama include (amongst others)Andorra,Argentina,Austria,Belgium,Bolivia,Brazil,Germany,Ireland,Israel,Malta,Netherlands,Portugal,San Marino,Singapore,Sweden,Switzerland,United KingdomandUruguay.
Do not go naked into the water, some very undesirable protozoans can get into you. Do not drink untreated water. Never stray from the group, you can easily lose your bearings and get lost. If this happens, stay right where you are, do not panic. Shout or scream at intervals.
David The largest city in the Chiriqui Province, located on the Pan-American and serves as a transit point between Panama City, Boquete, Bocas del Toro, and Costa Rica.
Public transportation is not expensive, and relatively reliable. A trip in one of the citys Metro Bus will cost you $0.25 (they operate in the metropolitan area of Panama City), while taxi fares are not that expensive (if you know the price). It is advisable to always have precaution with using public transportation, as the Metro Buses are known to be a place where petty larceny occurs (might get your cellphone etc. stolen) and taxis may charge you exorbitant prices just for being a tourist, while taking a cab at night might get you in a very dangerous situation, especially if the cab is already occupied by other people when you get in. If using a cab, travel in group and get a chart with taxi prices per distance for Panama City. In the interior of the country, public transportation is cheap and safe, as most people from the countryside are honest and hardworking. Taxis, however might still try to make you pay exorbitant prices. Always exercise caution.
Comarca Embera-WounaanIn the remote and underdeveloped province of the Darien. Here one can experience traditional Embera culture while exploring the pristine jungle of the Panamanian frontier.
Parque Nacional Marino Golfo de Chiriqu In the Gulf of Chiriqui on the Pacific side, which has some of the best humpback whale watching in the region during August-October, as well as beautiful islands with white sand beaches, snorkeling, sea kayaking, and sport fishing. Located out of Boca Chica.
Citizens of some countries,Australia,Canada,JapanandUScitizens included, may enter Panama with a tourist visa that is stamped on arrival (the cost is automatically included in your airfare and is valid for a 180-day stay as of August 2010). The cost is $13 (US) for a visa stamp to enter at Bocas del Toro, when arriving by airplane, as of September 2012. Entry requirements are proof of:
Cristobal The actual port for Coln.
proof of accommodation-if you dont have it they will make you go back to the terminal and book it online
Accommodation is cheap compared to prices in the USA or in Western Europe, with a night at a top hotel in luxury rooms costing around $120-$150 in the capital, Panama City. However if you compare prices with other parts of Latin America, Asia or Eastern Europe, Panama is not the best deal. If you go to the interior of the country, you may find better prices for hotels. Low-budget hostels (if available) are relatively expensive compared to other places in South America, Asia or Eastern Europe. Certainly if you take into account quality.
However, beginning in December of 2010, a new government regulated public bus system utilizing modern air-conditioned buses will go into effect called MetroBus. The old and dangerous Diablos Rojos will be outlawed and slowly replaced by the new Volvo buses. from February 15, 2012; the panamanians and foreigner people will have to buy the Metrobus Card to get on the bus and pay the flat rate that costs $2.00 (the metrobus card) and then it can be recharged from $0.50 until $50.00 with a flat rate of $0.25 cents until all the Diablos Rojos dissappeared and then the new flat rate will be $0.45 cents from that moment.
Another way to reach Panama by boat from Colombia is by ferry fromTurbotoCapurgan(COP$ 55000, daily around 8AM) and by small boat fromCapurgantoPuerto Obaldia(COP$ 25000, , daily around 7AM). From there by plane to Panama City (USD 95) or by boat to Colon and Carti Islands (USD neg).
On 7 September 1977, an agreement was signed for the complete transfer of the Canal from the US to Panama by the end of 1999. Certain portions of the Zone and increasing responsibility over the Canal were turned over in the intervening years. The entire Panama Canal, the area supporting the Canal, and remaining US military bases were turned over to Panama by or on 31 December 1999.
The CDC has identifiedas an affected area of the Zika outbreak. Pregnant women are advised to be cautious as the virus can lead to birth defects. Adults affected by the virus experience fever, rash, joint pain, and conjunctivitis (red eyes) typically lasting a week. You can learn more by visitingthe official CDC website.
Coln Port town for cruise ships, a bit dangerous of a town on the Caribbean side.
Less than 9 degrees north of the equator, most of Panama enjoys temperatures that are fairly consistent year round, with daytime temperatures 30-33C and night time around 21-23C). Tropical maritime; hot, humid, cloudy; prolonged rainy season, called winter orinvierno(May to November); short dry season, called summer orverano(December to April). The most popular time to travel to Panama is December through March, when lower humidity and nearly zero percent chance of rain make it more ideal for travellers.
Coiba National Marine Park frequently referred to as the Galapagos of Central America for its abundance of rare species in both the water and on land. Here, in the Pacific Ocean, you can scuba and snorkel and see some of the most rare pelagic species of marine life in the world.
Islas SecasIslands in the Chiriqui Gulf that offer world-class sport fishing.
Recommended vaccination for yellow fever–only if coming from a country where yellow fever occurs (includes most of South America and Africa but not USA).
Starting January 2015, Copa Airlines flies from most major North American cities directly to the David International Airport (layover in Tocumen for immigration), providing an excellent alternative to travelers hoping to save time and money, as well as bypassing the headache of Panama City, by coming to the Adventure Capital of Panama: Chiriqui.
From Tocumen, you will have to take a taxi or bus or rent a car to get to the city. Airport taxis use set rates, and can be shared–the transportation information booth in the lobby will help you make arrangements. Uber is also an effective option and is supported by free wifi in the terminal near the pickup area. There are a couple of hotels near the airport where you can spend the night at relatively high prices (US$60).
With US backing, Panama seceded fromColombiain 1903 and promptly signed a treaty with the US allowing for the construction of a canal andUSsovereignty over a strip of land on either side of the structure (the Panama Canal Zone). ThePanama Canalwas built by the US Army Corps of Engineers between 1904 and 1914.
There are two kinds of buses in Panama. The ones you find on the highway, and city buses. The highway buses are constantly making journeys from terminals in Panama city to different destinations along the Pan American Highway, and back to the terminal. Theyre pretty frequent, and the buses will pick you up or drop you off at any point along their route, and most of them are air conditioned. The roughly linear shape of the country makes it ideal for a bus system, so ideal in fact that you dont really need to rent a car to get around most areas. Take a bus to the intersection on the Pan American highway that you want. You can get on a bus any place on the Pan American highway going towards Panama City, but all trips originating from within the city require a ticket. The Grand Terminal in the city is large and modern, and will remind you of an American shopping mall or airport (it actually is a shopping mall, Albrook Mall, too). Schedules for all Panama are listed here[8].
Many of Panamas major attractions in Chiriqui Province plus all of Herrera and Los Santos Provinces, and the southern portion of Veraguas Province.
If youre coming in from Costa Rica, however, things will be a bit easier. There are three possible entry points, the main one being Paso Canoas closing at 11PM (Panama time) or 10PM (Costa Rica time). Panaline and Ticabus, among others, can get you straight from San Jose, Costa Rica toDavidorPanama City. The trip from San Jose is quite cheap, but takes about 18 hours. If you want to see things in between, you can also go by local buses, although the trip will take much longer.
The guidebook Getting to Know Panama, by Michele Labrut, gives the following advice for surviving in the Darien.
Many cruise lines have the Panama Canal on their itineraries. You can make tours on Panama City or Colon City and take part in many packages. Recommendation is to take the Panama Canal Railway from Panama to Colon or vice versa. This train goes back since 1855 and it was the first interoceanic train in the American Continent. It has been rebuilt recently and it has very nice passenger cars.
La Amistad International Park Panamas second largest park, located nearBoquete, covering over 850 square miles (207,000 hectares). It is a bi-national park, as an additional 193,929 hectares stretch to the Costa Rica side.
Natural hazards: Occasional severe storms and forest fires in the remote Darien area. Hurricane-strong winds are only a very small possibility in Panama. Because of its geographic position, it is very unlikely that Panama could be in the path of any hurricane, unlike the other Central American countries. Hurricanes normally hit farther north.
Citizens from the following countries DO NOT need a visa to enter Panama because their countries hold treaties with Panama that entitle their citizens to visit for up to 180 days without a visa: Andorra, Angola, Antigua y Barbuda, Arabia Saudita, Argentina, Armenia, Austria, Australia, Bahamas, Barbados, Belize, Belarus, Belgium, Botsuana, Bhutan, Brazil, Bolivia, Bosnia and Herzegovina, Brunei Darussalam, Bulgaria, Cape Verde, Cambodia, Canada, Czech Republic, Chile, China, Colombia, Comoros, Costa Rica, Croatia, Cyprus, Denmark, Dominica, Ecuador, El Salvador, Egypt, Fiyi, Estonia, Finland, France, Gabon, Germany, Georgia, Gibraltar, Granada, Greece, Guatemala, Guyana, Holland, Honduras, Hungary, Iceland, Italy, Ireland, Israel, Japan, Jamaica, Kenia, Kiribati, Latvia, Lebanon, Lithuania, Kuwait, Letonia, Liechtenstein, Luxembourg, Macao, Macedonia, Madagascar, Malaysia, Maldivas, Malta, Marshall Islands, Mauritius, Micronesia, Mexico, Moldovia, Monaco, Mongolia, Montenegro, Namibia, Nauru, Netherlands, New Zealand, Nicaragua, North Korea, Norway, Palaos, Papua New Guinea, Paraguay, Peru, Poland, Portugal, Qatar, Romania, Russian Federation, Saint Kitts y Nevis, Saint Lucia, Salomon Islands, Samoa, São Tom and Prncipe, San Marino, Serbia, Seychelles, Singapore, Slovak Republic, Slovenia, South Africa, South Korea, Spain, Sweden, Switzerland, Thailand, Tonga, The Vatican, Trinidad and Tobago, Turkey, Tuvalu, Ukraine, United Arab Emirates, United Kingdom, United States, Uruguay, Vanuatu, Venezuela and Vietnam.
Panama boasts a large expat community; about 25,000 U.S. citizens live in the country. It is worth spending some time reading up on Panama and communicating with locals, expats and fellow travelers alike before arriving in the country. Consider joining some local forums[3]or blogs for expats or the Central America Forum. Many of the local blogs can give you the most current info on: floods, earthquakes, trail closings, and the best restaurant reviews.
If you want to get on a bus, stand by the side of the road, hold you out your arm and make obvious pointing motions toward the ground. If youre on the bus and want to get off, yell parada! or tell the driver in advance. Youll get the hang of it pretty quick. The locals are very helpful with tourists on buses, and may offer help.
You will not be allowed to leave the country without your car (i.e. change your mind, abandon the car, and fly home) without getting a stamp on your passport proving that you have paid the proper impuestos (importation taxes) on your vehicle. Expect to be stopped frequently by police, but dont worry, they are usually more curious about seeing a foreign car than interested in a bribe.
City buses are different. in which is call Diablos Rojos or Red Devils They are crowded, decoratively painted school buses, often without air conditioning, with a flat rate of 25 cents to any location in Panama City. They can be fun, but have a reputation for being dangerous, both in driving and the likelihood of encountering criminals. They can be fun to take a couple of times, but once youve done it, best to take a taxi, which wont be that much more expensive anyway. They definitely have a particular style apart from other Central American countries. They look as if a bunch of 60s hippies decided to drive as far south as they could go in school buses, and when they could go no further, they stopped and started a bus company. If you like Salsa Music, youll be happy as a clam on these buses. Most locals arent.
Citizens of China with a endorsed public of affairs passport do not require a visa for 180 days also. Holders of diplomatic, official or service passports of China, Cuba and Philippines do not require a visa.