Citizens of South Korea are normally not permitted to visit North Korea. In addition, there have been reports of difficulties regardingIsraeli,AmericanandJapanesenationals. In January 2010, North Korea lifted the restrictions on American citizens who are now free to visit at any time of the year – but they are not allowed to travel by train (especially the train to Beijing) or to participate in homestay-programs. Contrary to rumour, Israelis and Jewish citizens of other countries do not face any additional restrictions. Citizens of all countries will need a visa, which will only be issued after your tour has been booked, approved by the North Korean authorities and paid for. Journalists (or those suspected of being journalists) require special permission, which is quite difficult to obtain. The North Koreans do not allow journalists to visit the country on tourist visas. A specialist North Korean travel agency can help you sort out the complex and ever-changing regulations. North Korea will rarely in practice refuse a visa to a tourist who meets the various requirements.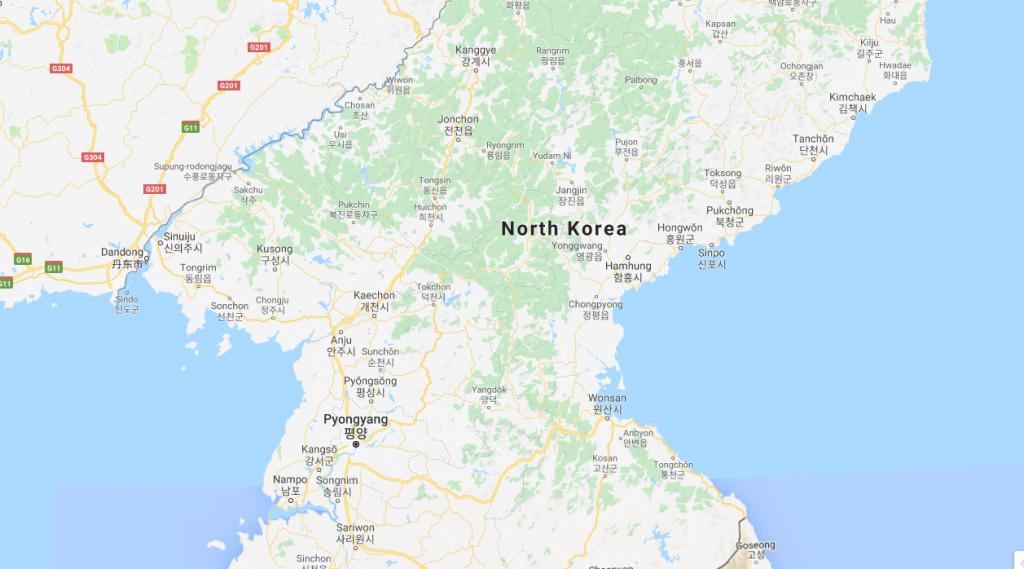 Nampho industrial centre and port city on the western coast
Train K27/K28 connect Pyongyang to Beijing in China viaTianjin,Tangshan,Beidaihe,Shanhaiguan,Jinzhou,Shenyang,Benxi,Fenghuangcheng,DandongandShinuijufour times a week. There is only one class on the international train between Beijing and Pyongyang: soft sleeper. It can be booked at the station in Beijing, but reservations must be made several days in advance. Your tour agency will usually do this for you, unless you are travelling on work purposes. It has been increasingly difficult to book space on the BeijingPyongyang route, so confirm your tickets well in advance.
as a kingdom date back to around 7th-4th century BC, functioning as a loose confederation of smaller polities. The western half fell to the encroaching Han Dynasty of China and its territories were governed by remote outposts, but was a tenuous foothold and the natives of the peninsula and Manchuria soon reclaimed the territory, namely the Three Kingdoms of Korea, Goguryeo, Silla, and Baekje. TheGoguryeo Kingdom(or Koguryo) ruled the entire area of modern North Korea, as well as parts of Manchuria and the northern parts of modern South Korea. Buddhist and Confucian teachings were prominent in the Goguryeo Kingdom, which adopted Buddhism as the state religion in 372. Despite repeated attempts by China, namely the Sui Dynasty and later the Tang Dynasty, to conquer the Korean Peninsula, northern-based Goguryeo managed to repel them. Eventually, Goguryeo fell to a Silla-Tang alliance, which had earlier defeated Baekje. This unified Korea under the Silla dynasty, however true political and cultural unification would be achieved by the Goryeo dynasty after absorbing Goguryeo remnants (Balhae) in 926. Even though Tang later invaded, Silla forces managed to drive them out, thus maintaining Koreas independence.
org Choson Exchange- Not a tour operator but a non-profit bringing volunteers to teach business and entrepreneurship in North Korea
Pyongyang Travel- Berlin, Germany – Travel Agency for Travel to North Korea. Pyongyang Travel is your partner for travel and holidays in North Korea.
North Korean tourists visas are often issued on a tourist card. If joining a tour group, group visas are often issued on separate sheets of papers containing all the members of the group, attached with a tourist card that bear the name of the tour leader. This visa is never held by the tourists, although tourists can ask to take a photo of the visa themselves. In both case, no stamp will be put onto the passport. The only way where a visa and entrance stamp will be put on the passport is when the visa is issued in European embassies, which is very rare for tourists to visit North Korea as most travel agencies operate tours out of China (and hence only arranged the visa in China.) With prior notice via your tour operator, tourist visas can be obtained on the same day (around a 20 minute wait) for GBP20 at the DPRK Embassy in London. Groups such as Choson Exchange, which bring participants to teach entrepreneurship and business, receive an official visa instead of a tourist visa.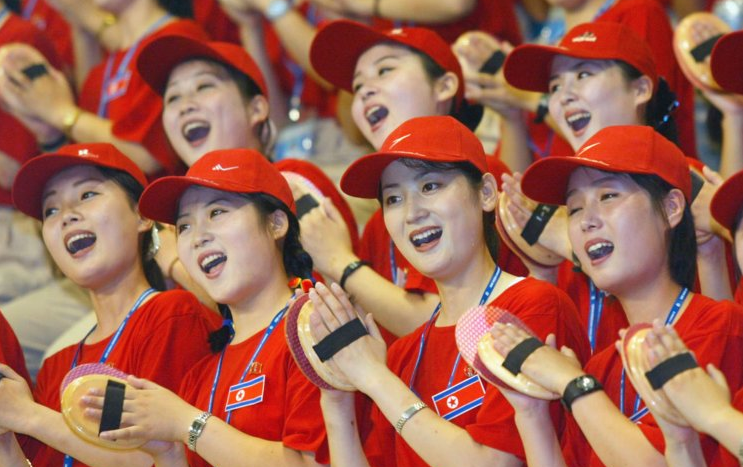 Air Koryo is the onlyonestar airline onSkytraxs list. To date, Air Koryo has only had one incident resulting in death, in Africa in 1983. The Air Koryo fleet consists largely of Soviet-made aircraft built between 1965 and 1990. However, most Soviet-era aircraft are restricted to operating domestic flights only. Currently, a small fleet of modern (less than 10 years old) Tupolev Tu-204 and Antonov An-148 jets handle international routes. Domestically, youll most likely end up on one of their four Ilyushin IL-62-Ms (1979-1988 vintage), but Air Koryo also flies Tu-154s dating back to the seventies and Tu-134s from 1983.
Some agents can arrange to cross the border from Dandong to Sinuiju by minibus and then board a domestic North Korean train to Pyongyang. Usually you will be seated in a hard seat carriage with KPA soldiers and party workers travelling with their families. There is access to a restaurant car which stocks imported beers (Heineken) and soft drinks as well as some local beers and spirits. Taking photographs on this train is strictly forbidden. This train is supposed to take around 4 hours to reach Pyongyang but has been known to take as long as 14. If travelling in winter be prepared that temperatures inside the carriage can be as low as -10C.
The only other airline with scheduled service to North Korea isAir China, a member of the Star Alliance, which flies three times weekly from Beijing to Pyongyang. Neither Aeroflot nor China Southern continue to fly to North Korea.
North Korea can be visited by an organised tour or as a volunteer with an educational organization such as Choson Exchange. Prices start from around USD1,000/€900/GBP770 for a 5-day group tour including accommodation, meals and transport from Beijing, but can go up considerably if you want to travel around the country or independently (as your own one-person escorted group). Tour operators/travel agencies that organise their own tours to North Korea include:
Tourists from Dandong are often arranged to take the train from Dandong to Sinuiju (just across the Yalu River from Dandong), or a bus from Dandong to Sinuiju. North Korean officers come into the train to check the passport and give it to the tour guide. North Korean officers also do a manual check of the entire luggage, and will ask to look at some of the photos taken in North Korea. Tourists then change to a domestic train (sometimes a special tourist train with a/c) to travel from Sinuiju to Pyongyang. Returning from Pyongyang, tourists often take the domestic train (or again, the special tourist train) back to Sinuiju where they either buses to the border and take the bus back to Dandong or change back to the Dandong-Sinuiju train back to Dandong. Immigration procedures in the North Korean side are taken on the train or before boarding the bus.
The Aquariums of Pyongyang, by Kang Chol-Hwan and Pierre Rigoulot: An account of the imprisonment of Kang Chol-Hwan and his family in the Yodok concentration camp in North Korea.
The Korean War not only divided the people, but it also divided the labour force. When the peninsula was united, North Korea had most of the nations industries while South Korea was the agricultural centre. This divide allowed North Korea to initially bounce back faster than the South in the rebuilding process. The Soviet Union then funded agricultural efforts in the North, in accordance with the Socialist model. This system began to unravel in the late 1970s and 1980s as the Soviet system began to falter. With the end of Soviet aid in 1991 it became impossible to continue to supply sufficient fuel, fertilizer and equipment. After so many years of government mismanagement and severe floods, the Norths agricultural system collapsed in the mid-1990s leading to widespread famine and death for countless North Koreans. Kim Il-Sung died in 1994 while the nation tried to deal with the crisis, slowing government response as the new leader Kim Jong-Il inherited his fathers position.
A Capitalist in North Korea, Felix Abt. Excellent account by a Swiss businessman who lived and worked in Pyongyang for a decade during the 2000s.
American and Japanese citizens are currently restricted from taking the train into and out of the DPRK due to poor bilateral relations.
Tourists often arranged a tourist visa through booking a tour with the travel agencies that organise such tours. The travel agencies will usually deal with the visa on their behalf, although in some cases tourists are required to have a short telephone interview with the North Korean embassy in order to verify their identity and their job. In most cases the interviews are conducted in a friendly matter so it is nothing to be worried about. Visas are often only confirmed on the day before the tour, but rarely will a tourist ever get rejected (unless you show that you are of political status or being a journalist).
All tours are accompanied by a guide from a local state owned travel company (not minders, and not from the government except in the broadest sense that everyone in the DPRK has on paper a job at some state-owned institution or another), who will decide what you can and cannot see. From the moment you leave your hotel, expect to be accompanied by one or more guides. Besides ensuring that tourists do not stray outside of the designated tourist areas, their jobs include inspecting any photographs which they think do not portray North Korea or its government in a good light, and ordering photographers to delete them. It is generally
There is an unscheduled cargo-passenger ship between Wonsan andNiigata, Japan. Only available for use by some Japanese and North Korean nationals, the boat service has been suspended indefinitely due to North Koreas reported nuclear testing; Japan has banned all North Korean ships from entering Japanese ports, and has banned North Koreans from entering the country. Be careful about getting too close to the North Korean border in a boat; many South Korean fishermen are still waiting to leave North Korea.
Some governments advise against all travel to North Korea due to the uncertain security situation caused by North Koreas nuclear weapons development program and related tension. There are no resident Canadian or American diplomatic offices in the DPRK. The ability of officials to provide consular assistance is extremely limited. Sweden, through its Embassy in Pyongyang, is the Protecting Power for Canadian, American and Australian nationals if any emergency consular assistance is required, but such assistance will likely be very limited, due to the unpredictability of the actions of the government of the DPRK. Those planning to engage in activities that the North Korean government forbids must be prepared to face imprisonment, torture, and death (
Although locals may be discouraged from speaking with foreigners due to government propaganda that implies foreigners are generally up to no good, and language can prove to be an additional barrier, there is no formal law preventing citizens of the DPRK from interacting with tourists. A visit to the DPRK around their holidays may give you more of a chance to interact with the locals.
A carefully stage-managed five-station ride on thePyngyang metrois included on the itinerary of most trips to Pyongyang, but use of any other form of local public transport is generally impossible.
As of September 2017 Americans traveling on a US passport will not be permitted to travel to North Korea without special permission from the US State Department.
Paektusan the tallest mountain in Korea and the Kim dynastys mythical birthplace
Mostly hills and mountains separated by deep, narrow valleys. The coastal plains are wide in the West; discontinuous in east. The mountainous interior is isolated and sparsely populated.
In the past, Ive visited remote places – North Korea, Ethiopia, Easter Island – partly as a way to visit remote states of mind: remote parts of myself that I wouldnt ordinarily explore.
North Korea(officially theDemocratic Peoples Republic of KoreaorDPRK) is a country inEast Asiaoccupying the northern half of the Korean Peninsula that lies between Korea Bay and the East Sea. It bordersChinato the north,Russiato the north east andSouth Koreato the south.
Joint Security Area(often called by the misnomer Panmunjom), the jointly controlled truce village in the Demilitarized Zone (DMZ) dividing the two Koreas, has regular one-day bus tours from Seoul for a list of restricted nationalities- see Panmunjom article for details.
Hyundai Asan was planning to open up tours toPaektusan(Baekdusan), calledChangbaishanon the Chinese side of the border, involving a charter flight from Seoul to Samjiyeon near Mt. Paektu, with the rest of the tour by bus and on foot. These never materialised though, so your options are to visit the Chinese side of the mountain (no special permits required) or add it as an expensive add-on to a standard North Korea tour.
Koryo Tours and Koryo Group- Beijing, Shanghai, Belgium, UK – offers a variety of itineraries; the company also organises school visits and sports exchanges and has co-produced 3 documentary films about North Korea
Regent Holidays- Both group and tailor made tours to the DPRK since 1985.
Asia Holidays- Ho Chi Minh City, Vietnam: travel agency of tour operator Phoenix Voyages operating in DPRK with offices in South-east Asia.
A bus is theoretically available from Dandong, China, across the Yalu River toSinuiju. Its run by the Dandong China Travel Company but is only open to Chinese citizens at present. You can also take a private bus from Dandong over the Sino-Korea Friendship Bridge (the same bridge ove the Yalu river that the trains take) but it is booked through the travel company you are using to enter North Korea as part of the tour.
The North finally asked international relief agencies to assist and the worst aspects of the famine were contained.
State atheism; Cheondoism, Buddhism, and Christianity are practised by a very small minority, but this is illegal.
The Real North Korea, Dr Andrei Lankov. Brilliant summary of the history and politics of North Korea from a level-headed Russian academic who has spent time on the ground in North Korea as an exchange student during the 1980s.
Archaeological finds of prehistoric toolmaking on the Korean Peninsula date back to 70,000 BC with the first pottery found around 8000 BC. Neolithic era comb-pattern pottery culture peaked around 3500-2000BC.
Eyes of the Tailless Animals: Prison Memoirs of a North Korean Woman by Soon Ok Lee. First-hand accounts of the prison system within North Korea
Conflicts between the North and South were common in the early years and the tension came to a head in 1950 when North Korea launched an invasion of South Korea, starting theKorean War. The South was backed by the United States and the United Nations. The North was backed by the Soviet Union, and China later. The US/UN effort was able to drive North Korea all the way up near the Chinese border, then the Chinese sent in their army and the war continued. After 2.5 million Koreans killed or wounded, an armistice was signed in 1953, maintaining the original borders set prior to the war. Because no treaty has been signed since the armistice, the nations are officially still at war.
In North Korea, the vast majority of people are Korean. Because of the lack of immigration, North Korea is one of the most ethnically homogeneous nations on earth. At any one time, there are a few hundred foreigners to be found; however, most of them are tourists.
Hamhung North Koreas second largest city
There is also a direct rail link into Russia, crossing the North Korean/Russian border at Tumangan/Khasan. This route is served by a direct sleeping car Moscow – Pyongyang and vice versa and runs twice monthly (11th and 25th from Moscow), arriving Pyongyang 9 days later. However, since the mid-nineties this has not been an officially permitted route for tourists, and KITC refuses to organize trips using this route; two Western tourists have been successful in taking this train into North Korea, but report that further trips on this route would probably be unsuccessful.
) – was accessible by group bus tours from South Korea organized by Hyundai Asan. There were daily buses from Seoul to Hwajinpo, the marshalling area for tourists, who then went by special buses through the DMZ to Kumgang. Tours were normally 2 days and 1 night, or more appropriately for foreign travellers, 3 days and 2 nights.)
Travel Masters- Queensland, Australia
Today the DPRK maintains an army of about one million men, most stationed within a few miles of the DMZ which divides the two Koreas. North Koreas long-range missile development and research into nuclear weapons and massive conventional armed forces are of major concern to the international community. In December 2002, Kim Jong-Il reneged on a 1994 Agreed Framework signed by his father which required the shut down of its nuclear reactors, expelling UN monitors and further raising fears that the nation would produce nuclear weapons. Missile testing was conducted in 1998, 2006, April 2009 and most recently May 2013. In October 2006 North Korea announced that it had conducted its first nuclear test. These actions have led to UN and other international sanctions.
Tongil Tours- Canberra/Sydney – organizes group tours, custom private tours and study tours as well as academic and cultural exchanges, guides all speak Korean and have academic backgrounds in Korean Studies.
With the nation in a shambles after the war, Kim Il-Sung launched a campaign to unite the people by defaming theUnited Stateswith Soviet support and purging the nation of dissidents and anyone thought to oppose the revolution. He sided with China during the Sino-Soviet Split on Communist philosophy because he disliked Krushchevs reforms. He began to praise the Soviet Union once again when China underwent its Cultural Revolution, straining relations with both neighbours. Consequently, he developed his own ideology,Juche(self-reliance), to create the sort of Socialism he wanted for his nation. Throughout his life he added to and altered the Juche ideology in order to justify his governing decisions.
Japanese occupation and a divided Korea
Your guides will speak fairly decent and understandable English (some better than others) and will translate something if you wish. Other guides have the ability to speak both Korean and either Mandarin, German, Russian, Japanese, or Spanish, depending on where you come from.
Visiting North Korea can be challenging, and you will not have the freedom to explore the country without a North Korean escort, either as part of a group or individual tour.
All your transport needs will be dealt with by your tour company. Most of the time this means buses, although tour groups visiting remote sites (eg.Paekdusan, Mount Chilbo) occasionally use chartered flights by Air Koryo. Wandering around on your own is not allowed, and you are required to have a guide to escort you at all times.
Tourist travel to North Korea is only possible as part of a guided tour. Independent travel is not permitted. If you are not prepared to accept severe limitations on your movements, behaviour, and freedom of expression, you should not travel to North Korea.
North Koreas sole airline,Air Koryo, currently has scheduled flights from Beijing, which depart at 11:30 every Tuesday and Saturday, and return from Pyongyang at 09:00 on the same days. These flights are often supplemented with additional charter flights to suit demand. Air Koryo also flies to and fromShenyangevery Wednesday and Saturday, fromVladivostokevery Tuesday morning, and fromKuala Lumpurevery Sunday.
The official language isKorean. Note that North Koreans are quite picky about referring to Korean asCho搜索引擎优化nmal, nothangukmal. Unlike South Korea, North Korea has abolished Chinesehanjacharacters and useshangeulcharacters, known asCho搜索引擎优化ngul, exclusively.
Prehistory and founding of a nation
Prehistory and founding of a nation
Current negotiations, most notably the Six-Party Talks involving China, Russia, Japan, North Korea, South Korea and the United States, are aimed at bringing about an end to the DPRK nuclear weapons program, in hopes that a peace treaty to officially end the Korean War may finally be agreed upon, paving the way for the opening of diplomatic ties between North Korea and the United States. Unfortunately, in March 2010, a South Korean ship was sunk near the 38th parallel, increasing tensions between North and South Korea. Although North Korea claims not to have attacked the ship, the blame has largely been placed on North Korea.
The Jo搜索引擎优化n Dynasty was one of the longest running dynasties in the world, ruling from 1389 until 1910. It was during the early part of the Jo搜索引擎优化n dynasty that Korean technological inventions such as the worlds first water clock, ironclad ship, and other innovations took place.King Sejong the Greats rule was especially celebrated, as he helped create the Korean script,chosongul, which allowed even the commoners to become literate. He also expanded the nations military power to drive out Japanese pirates and northern nomads and regain territories that had been lost. Korean culture developed rapidly and flourished during the Jo搜索引擎优化n Dynasty until it was attacked by the Japanese in the 16th century and then attacked twice by China, which resulted in severed relations withJapanand Korea becoming a Chinese tributary state. In spite of its losses, the nation experienced about 200 years of peace, and its isolationist policies allowed it to further develop a uniquely Korean culture and identity.
Once a week train K27/K28 also conveys direct sleeping cars fromMoscowvia China toPyongyangand vice versa. The route isMoscow-Novosibirsk-Irkutsk-Chita-Harbin- Shenyang – Dandong -Shinuiju- Pyongyang. Departure from Moscow is every Friday evening, arrival at Pyongyang is one week later on Friday evening. Departure from Pyongyang is Saturday morning, arrival at Moscow is Friday afternoon.
There is one place in North Korea that can be visited without needing any kind of North Korean visa:
No matter which company you decide to book with, all tours are hosted on the ground by one of the DPRKs state owned travel companies such as the Korean International Travel Company (the oldest and largest), Korea International Youth and Childrens Travel Company, or Korea Sporting Travel Company and it will be their guides who show you around. The average number of tourists per group each company takes will vary considerably so you may want to ask about this before booking a trip.
Chilbosan- the Seven Treasures Mountain with surreal rock formations accessible via car from Rason SEZ or plane from Pyongyang
The climate is generally classed as continental, with rainfall concentrated in summer. Summer months are warm, but winter temperatures can fall as low as -30 degrees C. Late spring droughts are often followed by severe flooding. There are occasional typhoons during the early Autumn.
The Japanese exercised rule of the peninsula until their defeat in World War II in 1945. Japan was forced to surrender the territory and the Allied Powers divided the nation at the 38th Parallel, with the Soviet Union occupying the northern half and the United States occupying the southern half. The divide was supposed to be temporary, however, the political struggle between the two nations to gain influence over the unified Korea led each to establish governments within their newly created territories. North Korea was established as its own nation in 1948, following the Soviet Communist model, with Kim Il-Sung as its leader.
from a mobile (only some operators speak English)
Panmunjom the last outpost of the Cold War in the DMZ between South and North
) – was open to day-long group bus tours from Seoul organized by Hyundai Asan.
Myohyangsan the Mysterious Fragrant Mountain is one of the Norths best hiking spots
Until 2009, visa-free – actually, special group visa – tours were possible to two other places in North Korea however, all travel from the ROK to these DPRK locations has been terminated as a result of the 2008 killing of South Korean tourist Park Wang Ja by a DPRK soldier in 2008. (All assets held by the former South Korean operators of these tourist facilities in the North were seized by the DPRK rgime in 2011.)
KTG- Shenyang, China – arranges trips at budget rates and group sizes are small
Most people travelling to North Korea will travel throughBeijingand you will probably pick up your visa from there (some agents arrange their visas elsewhere beforehand though). The North Korean consulate building is separate from the main embassy building at Ritan Lu, and can be found round the corner at Fangcaodi Xijie. Its open M/W/F; 09:30-11:30 plus 14:00-17:30 and Tu/Th/Sa only 09:30-11:30. Bring your travel permission, USD45 and two passport photos. You can also enter DPRK through Rason SEZ or Namyang via Yanji, China, or Dumangang City via Khasan, Russia.
The two tours, that have been suspended until further notice, were:
Both locations were accessible to Americans, South Koreans, and most other nationalities
Uri Tours Inc.- NYC, US – Largest American provider of North Korea travel and tours; exclusive ticketing agent for Air Koryo in the Americas; specializes in soft adventure and cultural tours
Buddhist learning spread during this time and the former Baekje and Goguryeo leaders were treated well under the Silla. The kingdom saw relative peace until the 8th and 9th centuries whenin an ironic twist of fateGoguryeo revivalists led uprisings and toppled the Silla, establishing the Goryeo (also calledKoryo) dynasty, from which the name Korea was derived by Westerners. One highlight of the Goryeo dynasty was that in 1234 the worlds first metal movable type was invented by a Korean named Choe Yun-ui (200 years before Gutenbergs printing press). During this period, the nation suffered Mongol invasions, which led to unrest and the eventual establishment of the Jo搜索引擎优化n Dynasty in 1389.
Australia•Canada•Ireland•New Zealand•United Kingdom•United States
Young Pioneer Tours- Xian, Beijing, UK, USA – budget tours starting from €445 for a 3-day, 2-night round trip train to Pyongyang from Dandong
Krahun Co.- Rason SEZ, Yanji. The only travel & consulting company based in DPRK thats wholly owned and operated by North Americans since 1999.
Kumgangsan the scenic Diamond Mountains, accessible on tours from the South
Rapid modernization stirred by the Second Industrial Revolution created tension between China and Japan as they felt the pressures of Western expansionism, each wanting to extend their influence over Korea. This eventually led to the Sino-Japanese War in 1894, which took place on the Korean Peninsula, devastating the Jon. Then in 1905, Japan defeated Russia in the Russo-Japanese War, making Korea a protectorate until they were finally able to annex Korea in 1910.
The death of Kim Jong-Il on 17 Dec 2011 has created many feelings of uncertainty as the world waits to see how the transfer of power will affect the nation. North Korea has also developed miltary armored vehicles since the war such as the Pokpung-ho (Storm Tiger) (M-2002), the Type 85 (YW531H), and the Chonma-ho (Pegasus)(most of which were made and developed by North Korea after the Soviet Union fell)
Rason SEZ- special economic zone that borders Russia and China
Wonsan East coast port city slowly opening to tourists
If travelling in a small enough group it is also possible to organise a walk through some areas of Pyongyang with some travel agents (Koryo).
Besides the unscheduled ferry there is also a cruise ship that operates between the coast of Northeastern China, and Mt. Kumgang. Joint operated by China and North Korea the cruise line uses a 40 year old ship. The cruise trip is 22 hours long at each leg, and is 44 hours long in total, but as a person outside of China you may not be allowed to go on the cruise to Mt. Kumgang.
Chongjin Industrial city in the North East, very rarely visited by tourists
Your guides will take your passport and keep it during your stay in North Korea, or at least for the first couple of days of your tour, for security reasons (or simply because your entry and exit dates must be registered – the black stamps on the back of your visa or passport). Make sure your passport looks decent and doesnt differ from the most common passports from your country.
Visit North Korea- UK/Shenzhen- Organises high quality educational orientated travel, as well as study tours and other cultural orientated activities.
Pyongyang the capital city and the former capital of Goguryeo during the Three Kingdoms period
Kaesong former capital during the Goryeo dynasty
(The renminbi, euro, and US dollar are commonly used on the black market, and often reserved for foreigners)
Viatges Pujol- Barcelona, Spain. Travel agency for North Korea custom private tours and groups.