Mongolias winter is home to incredible landscape for those who prepared.
If youre in need of a tow or roadside help, simply click the button below or give us a call.
•All year round exclusive mobile camp service
We have sufficient number of Toyota Land Cruiser 100 series that are perfect for hardcore off-road-duty. If you are looking to organize a navigational rally we can help you with everything from setting up a route, vehicles, support vehicles, mechanical team, experienced guides, camp setup, event support and tracking services.
•Multi-sport tour (Horse back riding, UTV and ATV self drive tour)
Let us help you design and plan your dream travel through the Land of the Blue sky!
•Visiting ethnic minorities (Eagle hunters and Reindeer people)
We offer luxury car and van rental for short time business or pleasure visitors. Our drivers are experienced with Ulaanbaatars traffic and can get you to your destination in a reasonable time. Airport pick up and drop off services can be arranged.
See the places youve dreamed of, the way you want to see them.
If you havent planned your route yet let us help you plan a perfect route through Mongolian steppe to experience the unique culture and nomadic traditions. We can assist in planning your whole trip and book domestic flights,hotels and camps for you.
Vehicle type:Toyota Land Cruiser 100, Toyota Land Cruiser 80 series, Toyota Land Cruiser 70 series, Nissan Patrol, Ford Ranger, and Customized Russian Van.
Roam the deserts, the endless steppes undiscovered mountain passes on a motorbike to explore the hidden treasures. We organize guided tailor made trips to Gobi desert,Lake Khuvsgul and to the off beaten motorbike trails. Support vehicle and mobile kitchen available.
•Production services (Short films, Travel Videos and Photo services)
Adventure • Rentals • Self Drive Tours
We provide winter clothing rentals such as Canada Goose Arctic program parkas and Mongolian traditional costumes that are durable to local specific conditions.
A self-drive tour is the perfect vacation for the independent couple or group of friends & family looking to take advantage of the ultimate freedom in the complete wilderness.
Choose your car and let us know if you need any extra services!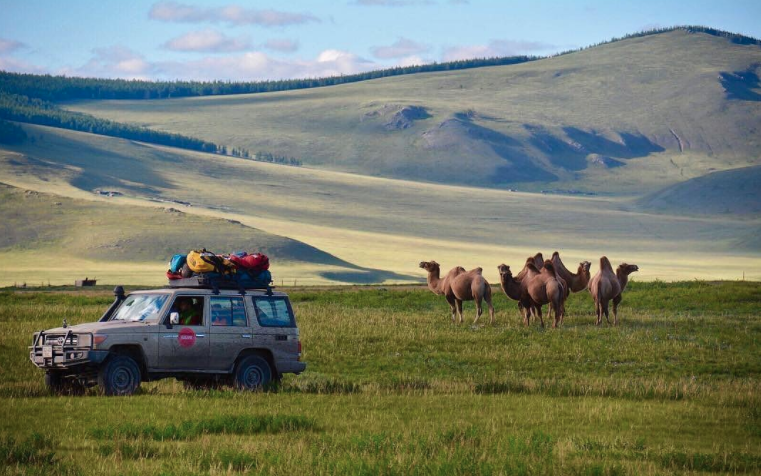 Enjoy the endless steppe, Gobi desert, and meet the Eagle hunters in the west and explore the high altitude beauty of the Altai Mountains, and meet the Reindeer people in the far north of Mongolia with a breathtaking scenery over Lake Khuvsgul.
Exclusive Tours and Camping Services
You will enjoy riding, camping, and exploring with our experienced tour guide with a mechanical support vehicle. The trip will be full of adventure and will take you into the wild and incomparable beauty of the remote Mongolian mountains and highest motorable roads.
By renting our SUVs you are guaranteed to enjoy the best of what Mongolia offers to Mongolians.From Gobi to Lake Khuvsgul, from Altai Mountains to the endless steppes of the East you will surely find your adventure.
Drive for the adventure of your life!
Here at Drive Mongolia we listen to your interests and needs and provide you with services designed just for you.
only dedicated local film and photography fixing and logistics service provider in Mongolia.
Drive Mongolia is a tour operator company specialized in organizing in tailor made self driveguided tours and carmotorbike rental in Mongolia since 2006. All our vehicles and motorbikes are owned by our company and we own one of the industrys largest number of vehicles that are operating here in Mongolia.
We provide Emergency Road Service,Towing, Recoveries and Rollovers as well as Transport services to provide long distance towing needs. Our services include towing, tire changes, jump starts, wrecker and lockout services in addition to assisting you if you get stuck in a ditch or run out fuel.
We believe that a motorcycle tour experience is a lifetime memory that increases happiness and personal growth.We offer guided dirt bike tours through open grass land to reach these seemed endless.
Our management team, English speaking instructors and experienced mechanics is ready to assist you 24/7.
Explore Mongolia on your own with our fleet of Toyota Land Cruisers used both for expeditions and outback trips.
Our vehicles, motorbike, ATV and UTVs are regularly checked for maintenance and serviced, and fully equipped for challenging roads to ensure your ride goes smooth.
•Equipment rentals (Cameras, Gopro, Drone and other equipment)