Ponant Arctic Cruises on board Le ChamplainFeaturing innovative and environmentally-friendly equipment, elegantly designed cabins, spacious suites with large windows, and lounge areas that open onto the outside, this new limited-capacity yacht boasting just 92 cabins and suites will offer you a truly unique cruising experience, with a range of unique itineraries to choose from
Guided Iceland Circle (Escorted Tour)Join an amazing escorted bus tour around Iceland. Explore the island of fire and ice and travel with an international group on Icelands ring road. Discover stunning scenery and dramatic landscapes. A local expert guide helps you explore the unspoiled Icelandic countryside with volcanoes, lava fields, hot springs, mountains, fjords, glaciers and waterfalls
Explore Iceland: Skogafoss Waterfall, Myvatn Lake Snaefellsnes (Self-Drive)This 10-day self driving package includes the famous Snaefellsnes Peninsula and the classic Ring Road route. Visit the main sites like Skaftafell Park, Lake Myvatn, Dettifoss waterfall and more. Drive through changing landscapes and dramatic scenery across the country that will explain why Iceland is commonly referred to as the Land of Fire and Ice
Polar Pioneer: Jewels of the ArcticThis voyage offers a complete European Arctic experience: tundra walks amidst reindeer and exquisite dwarf vegetation, zodiac cruises near calving glacier fronts, hikes to breathtaking mountain vistas and warm welcomes into indigenous communities. We may see Reindeer, Arctic Fox, Musk Ox, countless sea and land birds, Walrus, Seals, whales and Polar Bears. Theres something for everyone, whether youre an active adventurer or youve come to relax and you can enjoy it aboard the Polar Pioneer, the smallest ship operating in the region
Complete Iceland: The Land of Fire Ice (Self-drive)Depart on a 14-day Self-drive tour around Iceland to discover the contrasts that gives it the name of Island of Fire & Ice. The route will take you through the Ring Road leading to dramatic landscapes and scenery of Thingvellir National Park, Geysir, Gullifoss Waterfall, and Snaefellsnes Peninsula. Pass through the famous Lake Myvatn, the grand canyon of Jokulsa River, and perhaps the major highlight of Europes largest Glacier – Vatnajokull. End your tour soaking in the iconic Blue Lagoon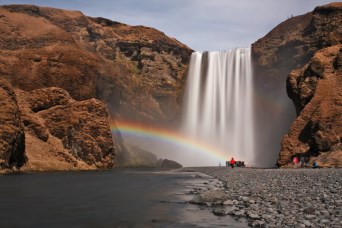 Blending lots of time to explore the quirky Icelandic capital of Reykjavk with the very best of the countrys fascinating natural sights whale-watching in Akureyri, the lava formations of Dimmuborgir, the stunning fjords and glaciers near Höfn, and the hot springs and waterfalls of the Golden Circle, just to name a few youll be stunned at just how much amazingness fits into such a short stretch of time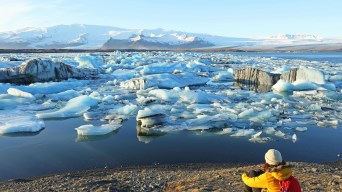 Ponant Arctic Cruises on board Le SolealEmbark on a luxury cruise aboard Le Soleal for an exclusive and different experience of sea travel. Combining exceptional itineraries and 5-star hotel services, these French-style cruises are designed to offer you excellence. Encounter the people of the far North, Zodiac excursions and exceptional wildlife on your next Ponant expedition cruise
See Icelands vast glaciers, national parks, geysers, waterfalls and the warm waters of its famous blue lagoon where you can take a relaxing dip in this one of many natural thermal baths. Visit the capital Reykjavk for a closer look at the Icelandic culture that has been shaped by isolation and extreme forces of nature.
Spitsbergen, East Greenland Iceland: Sea SpiritSavor the anticipation of your Arctic dreams coming true as we slip our moorings and sail into a true wilderness where wildlife abounds. The scenery as we sail through Isfjorden on our first evening is spectacular and there is already the possibility of marine mammal encounters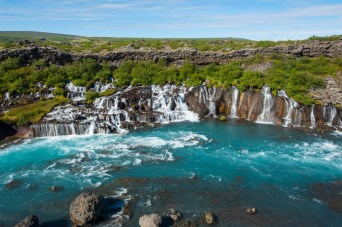 When you visit the Arctic you are stepping back in time into one of the most inhospitable environments on earth. Eclipse Travel officers a wide range of cruise options to help give you the best vantage point to enjoy the breathtaking scenery for Glaciers, Icebergs, and the strange experience of midnight Sun. Crushing through pack ice, the journey can take as long as a week, serving only to heighten your anticipation for this once in a lifetime trip to the North Pole. Whichever Arctic cruise you choose youll be sure to have an unforgettable journey.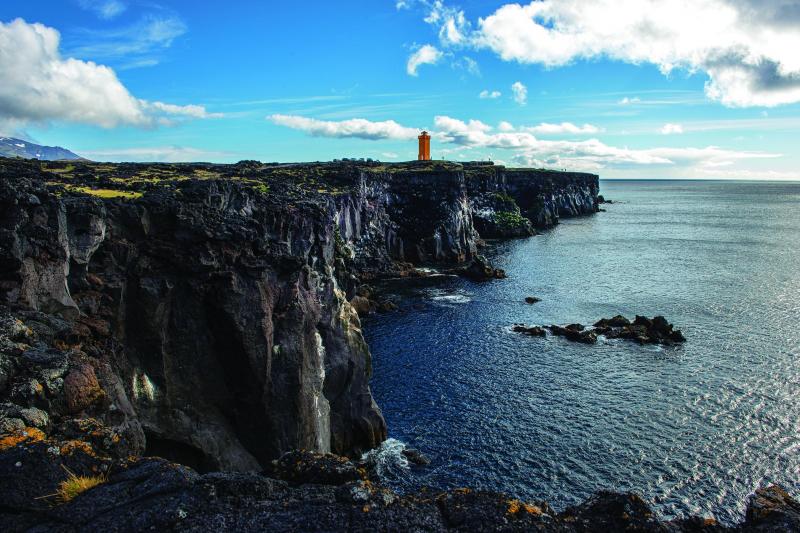 Highlights of South West Iceland (Self-drive)Operating all year round, this ideal 7-day route will showcase the most iconic sites of South & West Iceland. Driving along the Golden Circle route, pass by Thingvellir, Geysir, Kerid Crater and Dettifoss waterfall. Experience geothermal hot springs, and climb up volcanic craters for spectacular views of the island. This self-drive package will include car rental with unlimited mileage, allowing you to start exploring the moment your arrive into Iceland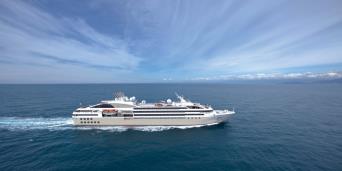 Grand Tour of Iceland (Escorted Tour)The Grand Tour of Iceland takes you on an unforgettable journey around Iceland including Snæfellsnes peninsula and the magical West Fjords. Experience the spectacular splendor and untamed beauty of Icelands nature, breathtaking scenery and unique Icelandic history and culture
Around Iceland Adventure (Escorted Tour)This 6-day program will take you on the famous and breathtakingly beautiful Ring Road of Iceland and will give you the chance to explore more of Iceland in a relatively short period of time. You will get a chance to see everything from the famous Golden Circle to black volcanic beaches, the Jökulsrln glacier lagoon and some of the most beautiful waterfalls in the world. The tour will take you to tiny, charming fishing villages and historical sights, take you through rugged lava fields and give you the most stunning glacier views you will ever see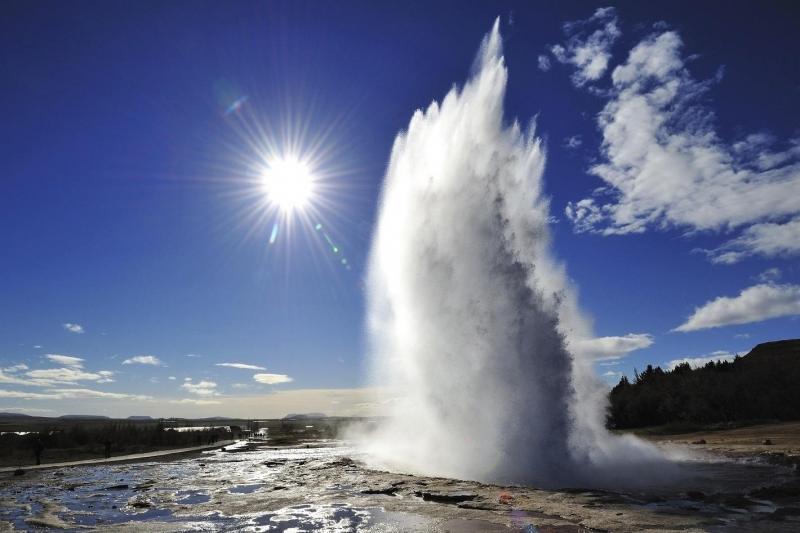 Ocean Endeavour: Iceland Circumnavigation 2019Circumnavigating Iceland offers a complete exploration of the land of fire and ice, a viking stronghold with ever-changing culture, wildlife and immaculate scenery. At the edge of the Arctic Circle, Iceland is dominated by geology and defined by the sea. On this 10-day itinerary, the Ocean Endeavour will take you to active volcanoes, emerging islands, lava fields, geysers and glaciers. Include the iconic highlights of Lake Myvatn, Snaefellsnes Peninsula, the whale capital of Husavik, and the Westman Islands
National Geographic Explorer: A Circumnavigation of IcelandExplore the wonders of Iceland in comfort on the National Geographic Explorer, a state-of-the-art ship that is designed to safely explore both polar and tropical regions of the planet. Icelands geology in all its manifestationsglaciers, thundering waterfalls, immense cliffs, geothermal springs, boiling mud pots, and rock and lava-scapes of unearthly beautyis world-class. It alone makes a circumnavigation a very compelling idea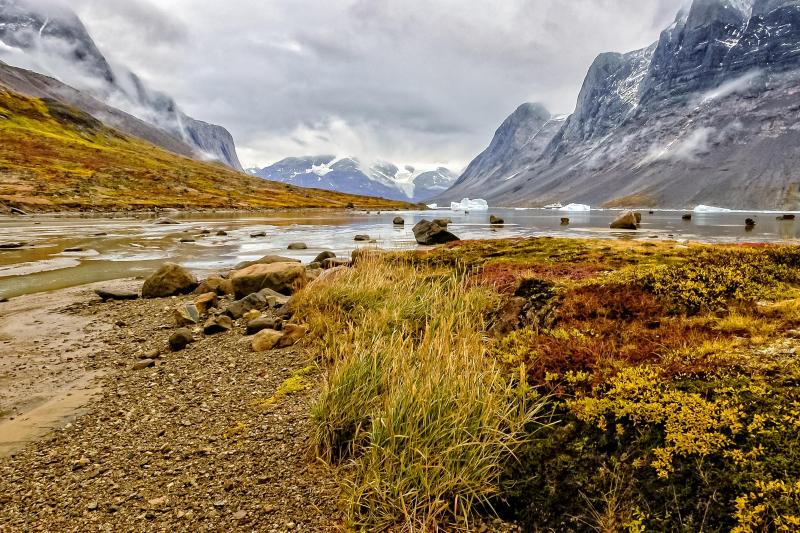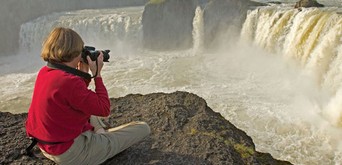 Explore Iceland including Snaefellsnes Peninsula (Escorted Tour)Join this 9-day exploration of Iceland, a land of two extremes, so contrasting that it has been named the Land of Fire and Ice. Make your way through lava tube caves. Watch the living Earth in action at some of the islands volcanoes. Explore the rocky, mountainous landscapes of the stunning Snæfellsnes Peninsula. Relax in incredible hot springs and keep your eyes peeled for whales off the coast. Find your element in a place of extreme elements!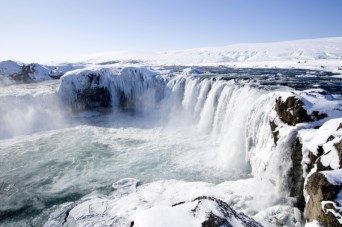 At the place where two continental plates brush up against each other is Iceland, land of fire and ice. Get up close to this unique country on a seven-day exploration of its natural highlights. Make your way through lava tube caves, watch the living Earth in action at some of the islands volcanoes, relax in incredible hot springs, and keep your eyes peeled for whales off the coast. Find your element in a place of extreme elements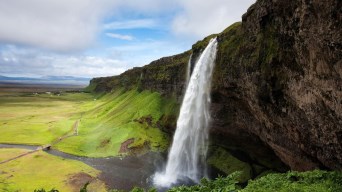 Ponant Arctic Cruises on board Le BorealEmbark on an unforgettable journey aboard Ponants luxurious Le Boreal ship, where you will discover the wonders of the Arctic. Cross the Polar Circle and meet the abundance of exceptional wildlife – polar bears, Arctic foxes, whales, walruses, Svalbard reindeers and more! Visit few of the safest, greenest and cleanest countries like Norway, Iceland, and Greenland and marvel in the unparalleled landscapes that they offer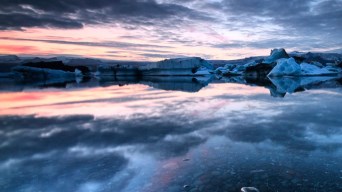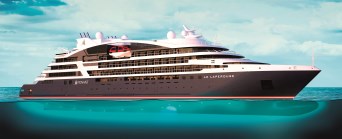 Ocean Endeavour: In the Wake of the Vikings Iceland to GreenlandFollow in the steps of the Vikings on this 12-day voyage from Iceland to Greenland. Cross regions of mountains, glaciers, fjords and icebergs to reach the east coast of Greenland. Villages here offer glimpses of Greenlandic culture, geothermal springs and the ruins of Brattahlid discovered by Erik the Red!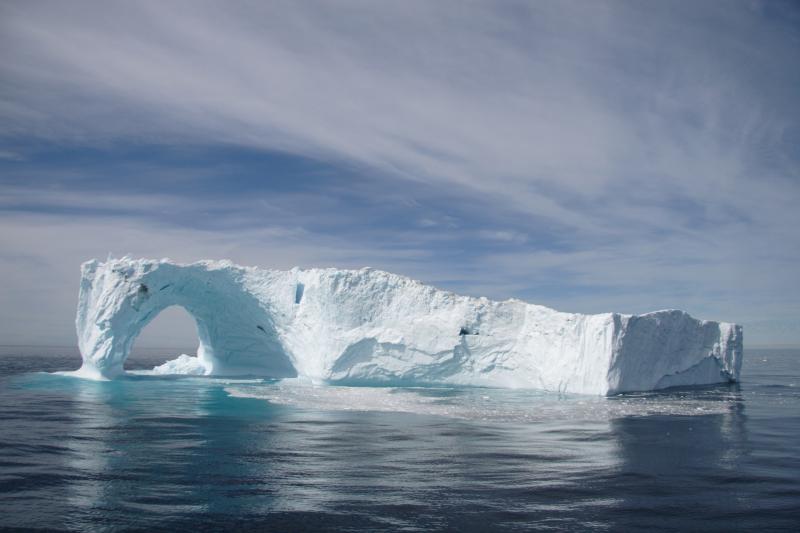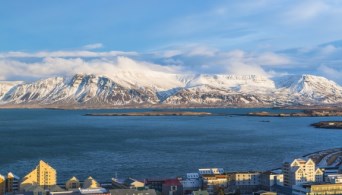 RCGS Resolute: Scotland, Faroe Islands IcelandDiscover some of the stunning and dramatic islands of the North Atlantic with expedition cruises to Scotland, the Faroe Islands and Iceland or play at some of the worlds top courses on a unique expedition golf cruise. Scotland has a rich tapestry of history, culture and rugged, natural beauty, not to mention some of the worlds best golf. The Faroe Islands, an archipelago in the middle of the North Atlantic, are some of the more remote, inhabited islands in the world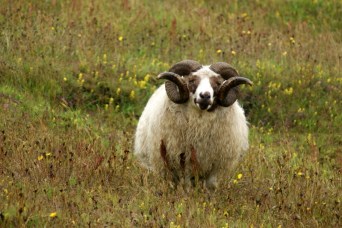 Land of the Northern Lights (Escorted Tour)This short getaway to Iceland offers insight into Icelands nature and cultural life, with two nights in Icelands capital and two nights in South Iceland, an ideal location for the search for the Northern Lights.From glittering glaciers, snow-clad mountains, giant lava fields, to steaming hot springs and beautiful waterfalls. Bathe in the mineral rich geothermal waters of the Blue Lagoon, walk on a black lava beach, visit Icelandic horses on their farm, photography idyllic turf houses and travel close to the famous Eyjafjallajökull volcano. Discover the magic of the land of fire and ice
If youre looking for a fast but full visit around Iceland, this seven-day trip fits the bill perfectly. Its got tons of main highlights whale-watching tours, visiting glacier lagoons, and taking glacier hikes as well as plenty of hidden gems that you wont find anywhere else in the world. Be sure to pack your sense of adventure and get ready to feel Iceland under your feet
Many people venture to the Arctic in hope of seeing the majestic polar bear, but other Wildlife you can encounter include Arctic hare, lemming, reindeer, ox, and giant moose. Scan the snow for signs of the Arctic fox and snowy owl, or for the ocean witness narwhal, walrus, seal, whales and orca.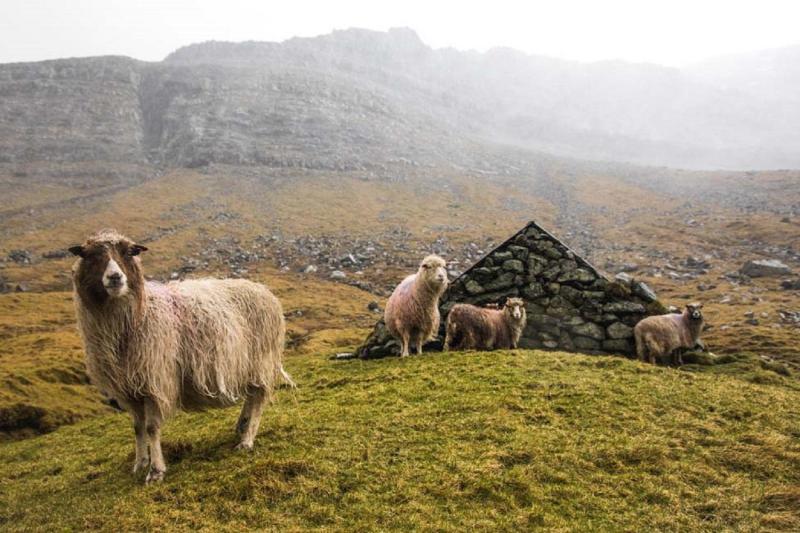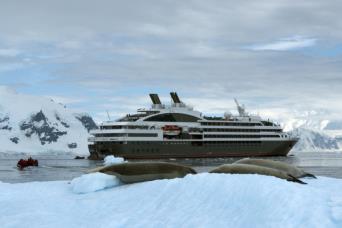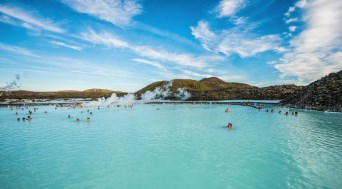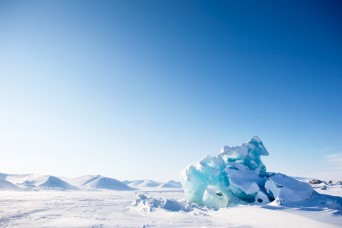 The great frozen North, the Arctic region is made up of parts of various countries including Greenland, Norway, Iceland, Sweden, Finland, Russia, Canada, and USA (Alaska). A cruise to the Arctic is a memorable experience, and our tour packages aboard hand-selected vessels will ensure that you receive the most enjoyable experience possible.
We are Proud Members of:Eclipse Travel © 2018International SitesAustraliaUSANew Zealand>