Optionsmay be at additional cost and are usually booked when the cruise is booked – it may be too late once the cruise has started.Picture credits:Map of Antarctica – maps used courtesy of Uwe Dedering under the Creative CommonsAttribution-Share Alike 3.0 Unported licence
Greenland, Northern Lights Cruise – 10 days
Cold mountainThomas Keneally travels on the Kapitan Khlebnikov to return a biscuit. I first went to Antarctica in 1968, for somewhat under a fortnight. In those days one could visit the continent only as a member of an official group, and the American ambassador in Canberra, Bill Crook, a noble soul who would later give his life to a …
Travel to Antarctica from the UK and Europe
Fly Cruise 8-18 days, 45 departures
*Pricesare based per person, the lowest price is usually for triple occupancy in a basic cabin, the highest for double occupancy in the best available suite.
East Antarctica – In the Wake of Mawson
More details about visiting Antarctica
12/07/18, 12/12/18, 12/17/18, 12/22/18, 12/27/18, 01/17/19, 01/29/19, 02/13/19
Mid-December and January (Mid Summer)
Antarctic Peninsula and South Georgia
Transfers from hotel to ship on the day of departure and to airport at end of the cruise.
Loan of waterproof boots for landings.
Book a trip to Antarctica or request further details
One of the main rules that will impact on your visit is that only 100 passengers at any one time may be landed in any one place in Antarctica. If you are on a small ship of up to 100 passengers, then you get a chance to go ashore every time. If the ship is larger, then there will be less opportunity for landings. Sometimes, trips ashore are time limited so that multiple groups can go, say for an hour or so before going back aboard the ship so the next group can go. Although, surprisingly, there are number of people who go to Antarctica and never leave the ship – the choice obviously is yours.Ship types
AdvantagesAvoid crossing the Drakes Passage by ship- this can be a very rough crossing (it can also be very smooth) which for some people may prevent them going to Antarctica at all if they feel ill on ships.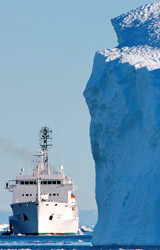 Our weather was perfect. Cape Horn could have been rounded in a rowboat (which rather now spoils reading adventure stories). The Antarctic Circle and the Midnight Sun were more than exciting. A new appreciation of the continent and the need to protect it environmentally are now part of my being.
Winter pack ice extends over 620 miles around the continent, it is almost permanently dark and temperatures can drop to as low as -9F)
Q.Im considering going on an Antarctic cruise, but Im a bit wary that the reality wont be like it seems from pictures Ive seen and hearingfrom people who spent years there. How realistic is two weeks for instance? Id be interested in hearing form any one who has been on an Antarctic cruise whether it lived up to expectations or not.
You could put together a trip of your own with other people with the help of a small vessel operator running your own itinerary, cost – negotiable, but not too different to the mid to high range scheduled trips.
2 weeks is never enough, but is a good introduction to the landscape, scenery and wildlife. I came back about 2 weeks ago and it surpassed all my hopes – none of the books you read, photos you see, prepare you for actually being there in the most spiritual, beautiful landscape in the world. You will no doubt go on a cruise ship – dont choose a big one, or youll never get ashore – go with a small ship (less than 50 passengers) and make sure they are members of the IAATO (Antarctic tour operators association) as this will guarantee your trip does not adversely impact the environment there.
Elephant and fur seals establish their breeding territories.
Daily shore excursions, hiking program.
Antarctic visits are mainly concentrated at ice-free coastal zones over the Antarctic summer, the five-month period from November to March, in high summer there will be 20+ hours of daylight.
East Antarctica, Commonwealth Bay the Home of the Blizzard, Mawsons Hut, Emperor Penguins, Sub-Antarctic Islands
November & Early December (Late Spring / Early Summer)
Antarctica surrounds the South Pole.The nearest landmass is South America, which is over 620 miles from the tip of the Antarctic Peninsula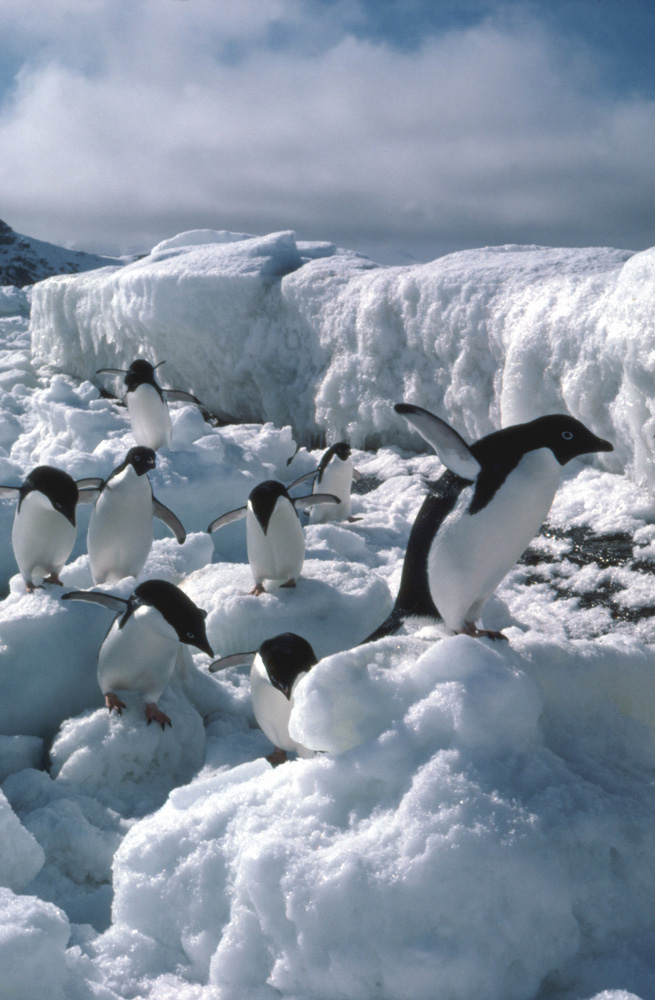 Spring wildflowers in the Falklands and South Georgia.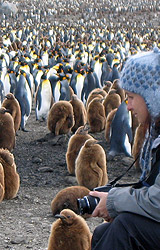 There are rules laid down by the International Association of Antarctic Tour Operators (IAATO) covering such things as the size of cruise ship allowed to enter Antarctic waters and covering conduct at landing sites in Antarctica. This is a voluntary organization and is well respected, you should always make sure that the ship / tour company you go to Antarctica with is a member of IAATO.
Receding pack ice allows ships to explore further south.
It is worth thinking about what you will do on your Antarctic trip beyond icebergs and glaciers. Trips that take in the Falkland Islands or South Georgia for instance can add significantly to the experience. Once you have decided to make the long journey (and for the vast majority of the planets inhabitants it is a long journey) to get there, you should aim to make the most of where you are. You could tie in other visits to South America for instance on the way there or back.
Auckland Islands, Macquarie and Campbell Islands, Explore the Ross Sea, Historic Huts, Ross Ice Shelf, McMurdo base.
Antarctica, South Georgia and the Falkland Islands
There have been occasional voyages to Antarctica by larger passenger vessels (up to 960 tourists), some of which conduct sightseeing cruises only without landings. These will no longer happen however since regulations came into force in 2009 preventing such large vessels operating in Antarctic waters.
Questions about trips to Antarctica
8 to 25 days from port to port in South America, longer trips take in South Georgia and/or the Falkland Islands.
Personal communications, phone calls, email, fax, internet use.
Tourism in the Antarctic is mainly by ship, around 20 vessels carrying 45 to 280 passengers each.
Taking part in an organized expeditionary cruise allows you to get the most of your visit to the most southern continent where you will be guided by experts who are a mixture of seasoned seafarers, ice and wildlife experts.. We can help you work through the options available to find the best trip for your own personal requirements.
01/13/19Vast Colonies of King Penguins, Breathtaking Scenery, Historic sites, optional kayakingLuxury Expedition Ship
The ships are ice strengthened and sail primarily to the Antarctic Peninsula region sometimes also including South Georgia and the Falkland Islands (Islas Malvinas).
For trips to the Ross region and Eastern Antarctica, most often used ports are: Invercargill / Bluff (New Zealand) and less commonly Hobart (Australia), These trips may involve two different ports sometimes departing from one and returning to another.
The Ross Sea Region – In the Wake of Scott and Shackleton
Lonely Planet travel guide Antarctica
Accommodation and all meals on board.
North Pole Expedition Cruise – 14 days
Lars-Eric Lindblad leader of the first commercial Antarctica cruise in 1966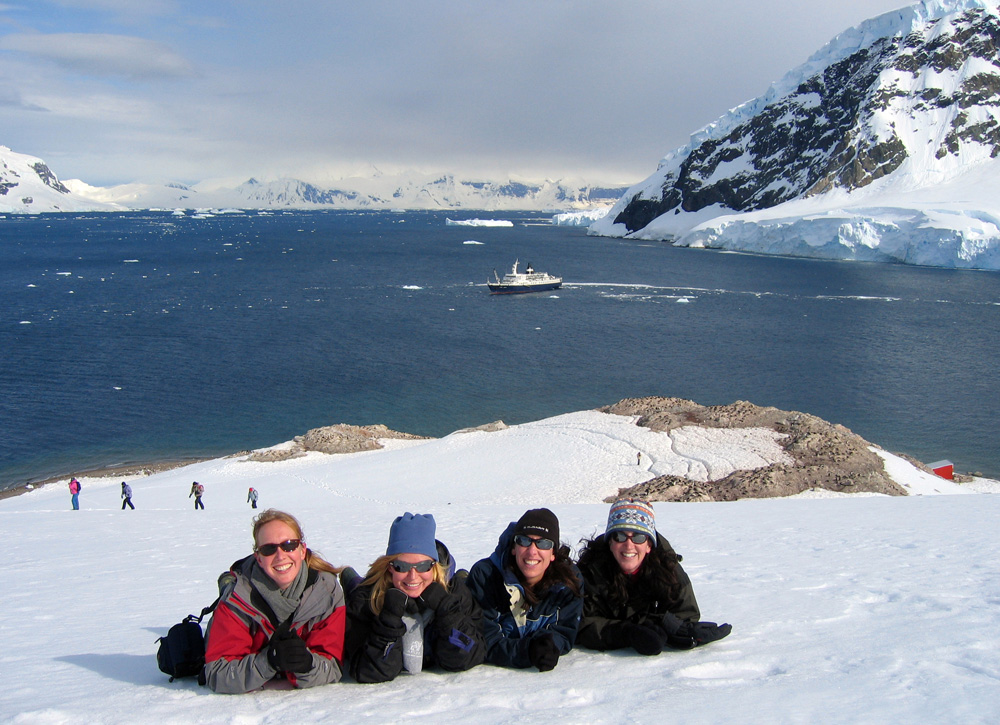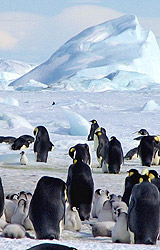 Optional excursions where available , camping, kayaking, snow-shoeing, diving, cross-country skiing, mountaineering.
Peninsula voyages generally depart from Ushuaia in Argentina, other South American ports are rarely used. Punta Arenas in Chile is the departure and return arrival airport for fly-cruise trips. The great majority of trips leave from South America, those that leave from elsewhere tend to be longer and more expensive – considerably so.
Two great destinations, anticipate penguins, whales, seabirds and seals as well as scenic highlights
No documentation or visas are required to visit Antarctica, but if your cruise stops off at other countries en route, visas and documentation may be required for them.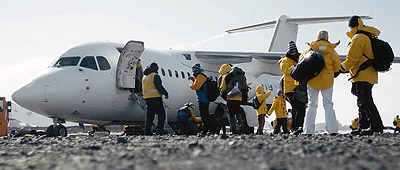 Several expeditions take place outside the Peninsula region each season. Voyages are made to the Weddell Sea, Ross Sea region and, on occasion, East Antarctica including islands of the Indian Ocean sector. These expeditions include visits to emperor penguin colonies, historical huts, the Dry Valleys and other remote areas.
Svalbard – Polar Bear Expedition – 9 days
Flights to port of departure and back, transfer at port to hotel.
Tourist ships possibly could get in and out earlier or later in the season, but there is the all too real danger of not being able to get to the places on the itinerary, or more importantly of being stuck in the sea-ice and having an enforced winter (for an extra 8 months or more) as has happened on scientific bases occasionally. So apart from the odd ice-breaker trip that may leave in October, tourist ships just dont risk it outside of these months.
Tell me more about a trip to Antarctica!
The formation and movement of sea-ice outside of these times means that from March to November, Antarctica is left to the over-wintering scientific bases and their crews.
Seal Pups visible on South Georgia and the Falklands.
Antarctica and South Georgia and the Falklands
II have printed your Whats it like in Antarctica? pages 1 and 2 to put with my photo album. Thanks so much for getting that information into one place. I know it represents many hours of hard work. It is appreciated.
Courting season for penguins and seabirds – see spectacular courtship rituals.
From about USD $6,000 for a place in a twin cabin(triples may be available for 15-25% less) plus the cost of air fares and other sundry costs to and from your point of embarkation and then up to US$50 000 and even beyond. These are for regular scheduled trips. You can usually have a cabin to yourself on payment of a supplement, though if you are a solo traveller it is more usual to be paired up with someone of the same sex in a shared cabin at the standard twin prices.
Surface area:14 million square miles (36 million square kilometers).
Iceland Circumnavigation Cruise – 10 days
A.Hello, I know you posted your question a long time ago, so you may well have visited the White Continent by now – if not, and you can afford it – go!
Taken from the Cool Antarctica forum:
Eastern Antarctica- Depart from and return to Australia or New Zealand, sometimes from one to the other. 26 – 30 days, no flights to Antarctica are available in this region.
Flyover the Drake Passage and join your ship in Antarctica.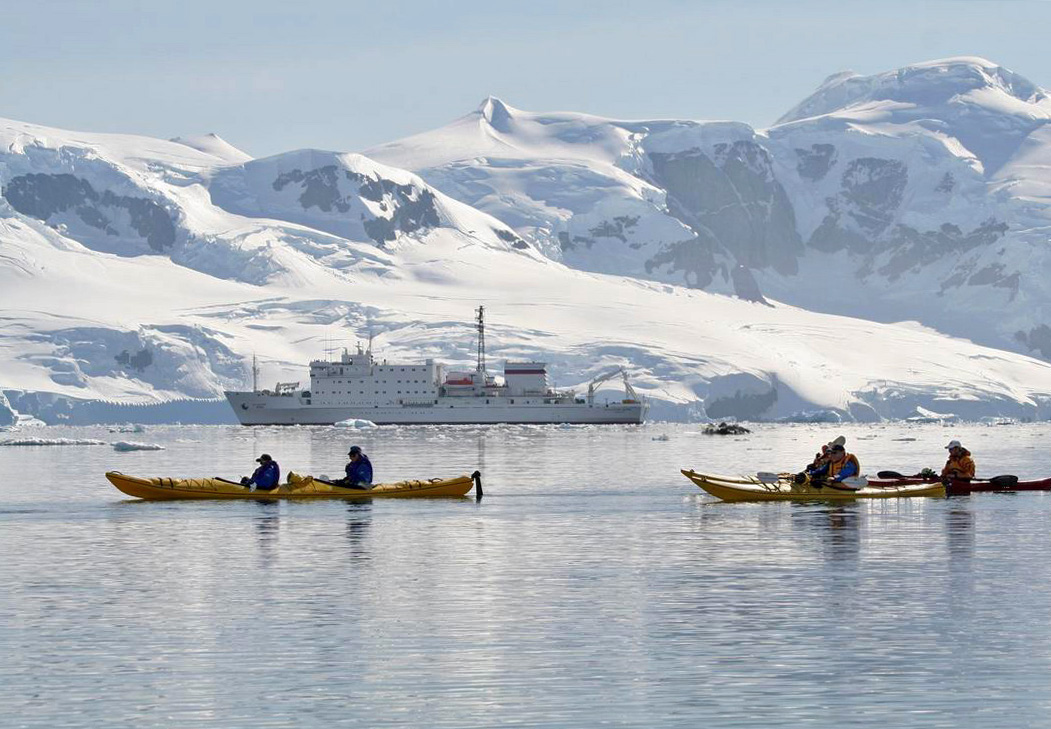 Programme of lectures on the ship and guidance ashore by an expedition team.

More fur seals on the Antarctic Peninsula.
Peninsula Active Adventure Cruise 11 days
– disembark – Invercargill / Port of Bluff, New Zealand
Ive just returned from an expedition to the Ross Sea aboard the Kapitan Khlebnikov with Quark Expeditions.Definitely the trip of a lifetime – the scenery, wildlife, historic huts etc are just awesome and we also visited several science stations. I cant recommend Quark too highly; their logistics are superb (ship, helicopters, zodiacs) and the expedition staff are fantastic!
Antarctica Peninsula, Fly – Cruise trips- fly from South America over the Drake Passage and join the ship in Antarctica, fly both ways or sail one and fly the other, 6-12 days.
As soon as we entered the Antarctic waters the tone of the trip changed to one of an expedition – no fancy entertainment, no talk of fun and games but a delighted seriousness of being in a very special place. (the food and comfort however remained probably not one of a serious expedition).
You then embark on your ship where you follow the Antarctic part of the cruise for around 6 days along the Antarctic Peninsula before returning to King George Island and flying back to Punta Arenas again.
South Georgia and Antarctic Peninsula, Falklands, 20 days
Longer cruises across a range of climates
Ross Sea in the Wake of Scott and Shackleton
Sir Peter Scott Founder of the WWF and son of Robert Falcon Scott
Receding ice allows for more exploration.
whereby you can take a flight to Frei Station (Chile) on King George Island in around two hours flying from Punta Arenas, Chile. The aircraft used are usually 70 passenger BAE 146-200.
If you can afford it (and its not cheap), then a voyage on an icebreaker rather than just an ice-strengthened ship is the way to get to the places others cant, and the helicopters do add a whole extra dimension to the possible range of shore landings (plus sight-seeing flights as well).
Medical and evacuation insurance (compulsory).
What you will find are a number of very well informed and experienced cruise guides working on the ship who will give lectures on a regular basis about various aspects of Antarctic history and natural history. These will also often be around to socialize in the evenings along with some of the ships crew and captain.
First of all Antarctic cruises arent like other more well known cruises to warmer climates with professional entertainers, though the larger the ship, the more likely there is to be entertainment provided.
Peninsula, kayaking, camping, 12 days
I know from reading your site that you are concerned about the tourist industry and Antarctica, and justly so. We were tourists on a ship (Holland American – Amsterdam – 1100 passengers) that simply came to look. Since there were so many people we could not set foot on the continent due to the logistics of getting 100 people at a time on land and off. I was very impressed by the quality of the scientists who lectured to us – an ice pilot, a biologist, a man who had led a polar expedition several years ago, a geologist with 40 years experience in the polar regions.
The seventh continent at the end of the world, Antarctica is a stunningly beautiful place blessed with landscapes and seascapes unlike others you may have seen.Amongst this icy splendor lives a unique collection of wildlife that is generally not stricken with shyness and frequently present in enormous concentrations.
Classic Antarctica, pristine scenery, classic sites of scientific and historic interest, experienced naturalist guides. Optional kayaking, camping, cross-country skiing and mountaineering
Fly over the Drake Passage in both directions, Antarctic Peninsula, South Shetland Islands, Wildlife, Scenery, Ice Optional kayaking and snowshoeing
There is no indigenous government,management of the Antarctic is organised through the legal framework of the Antarctic Treaty of 1959. Forty-three nations are now party to this agreement, and seven of those – UK, Norway, Chile, France, Australia, Argentina and New Zealand – have historic claims on parts of the continent as national territory. The 1959 Antarctic Treaty preserves the status quo of the continent by neither recognizing nor rejecting the claims of these countries and by not allowing expansion in any way on the continent.
Flights from South America to Antarctica and back for fly-cruise trips.
Departures very rarely set out from from Cape Town and Port Elizabeth (South Africa) or Fremantle / Perth (Australia), i.e. they have done in the past, though do not do so every year.
We should have the sense to leave just one place alone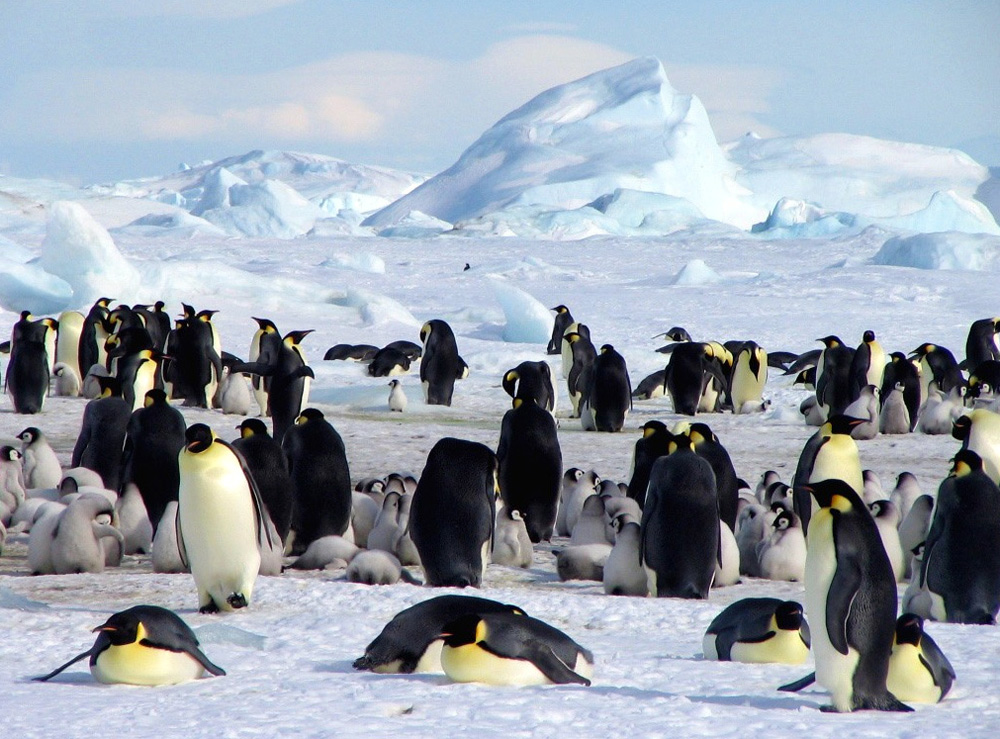 Winter pack ice is starting to melt and break up. The scenery is white, clean and pristine with pack ice and giant icebergs.
Antarctic Peninsula trips, Cruise based –
The Lonely Planet Antarctica guide has good info for trip planning, and a Google search on Antarctic tourism will also point you to several useful sites. Finally, take far more film / video tape etc than you think you could possibly need…
contact our travel partnerswho will help you find the best cruise for your requirements
Yacht travel is also popular, and gives a smaller scale more intimate contact, though often without the luxuries and facilities of the larger Antarctica cruise ship.
Of course you pay more if you want the best cabins and the more luxurious vessels.
Miscellaneous port fees, landing charges and taxes.
12 days: 02/24/18South Shetlands, Antarctic Peninsula, Penguin Rookeries, Lemaire Channel Optional kayaking, camping and snowshoeingExpedition ship
$32,00030Invercargill / Port of Bluff, New Zealand
Penguin chicks start to fledge, most Adelie and Gentoo penguin colonies are nearly vacated by late Feb to early March.
Travel to Antarctica from Australia or New Zealand
$10,000 -$12,000 per passenger for a 10-14 day cruise is a reasonable amount to expect to pay.
Temperature Range; December to February +20F / -6C
You cant protect what you dont know.
Weather and ice, not clocks and calendars, set the schedule for a journey here. No matter what the reason for your visit, youll be at the mercy of the continents changing moods and weather patterns. You may be able to make a landing as expected at the appropriate time, but dont rely on it if the weather and sea state have other ideas.
Antarctica currently has no economic activityapart from offshore fishing and tourism, and these are carried out by other nations (i.e. not the continent of Antarctica)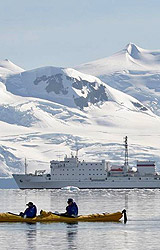 Antarctica Ross Sea Region – Sample Cruises – 2018 / 2019
Time saving- two sailings across the Drakes Passage saves about 4 days in all meaning that is possible to go to Antarctica without spending so much time getting there and back.
Tourism in Antarctica – The Continent in BriefThere are no indigenous people on Antarctica.The population varies from fewer than 1,000 in winter to over 50,000 in summer: 5,000 scientists from 27 of the countries party to the Antarctic Treaty, plus tourists. In the 2014/2015 season there were 36,700 tourists, the peak was the 2007/2008 season with over 46,000 visitors.
Normally Antarcticas warmest months.
12/05/18, 12/26/18, 02/06/18, 02/16/18, 12/08/19, 12/18/19, 12/28/19, 01/26/20, 02/05/20, 02/15/20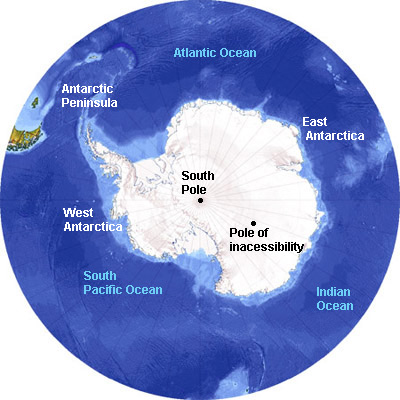 Delays to your trip- While no Antarctica Fly and Cruise departure has been cancelled due to weather conditions, some departures have experienced delays of up to three days. The current estimate is that the chances of delay are in the range of 5-10%. Ships can operate in conditions in Antarctica that leave planes grounded. In particular you will need to have some flexibility in your return journey timings.
There are passenger ships of a variety of sizes that sail to Antarctica and the choice of ship can make a big difference to your journey and experiences.
Antarctica and South America, 17-20 days
When and where do trips take place?
Complimentary parka or wind/water resistant jacket to keep.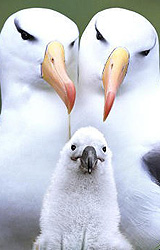 Disadvantages:You dont get to cross the Drakes Passage by ship- there is something magical about arriving in Antarctica by ship where the weather and ice change slowly over a longer period, spotting albatrosses following the ship, the first ice-bergs, first penguins and seals etc
South Georgia, Antarctica and the Falkland Islands 24 days
There are generally very few extras to allow for on Antarctic cruises, the trips are All Inclusive in terms of the great majority of needs and requirements, typically trips are from port-to-port.
South Georgia and the Falklands – first penguin chicks emerge and fur seals are breeding.
Canada to Greenland Cruise – 13 days
Longer days create great light conditions and fabulous photo opportunities at midnight.
Whale sightings are at their best on the Peninsula.