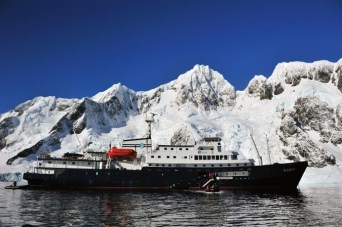 Antarctica is the fifth largest, coldest and driest continent on Earth. Not only are travellers given the opportunity to observe the abundance of wildlife it has to offer from the comfort of their expedition vessel, but also to gain inspirational insights from a dedicated and knowledgeable crew.
Antarctica Cruises Travel Tours»
RCGS Resolute: Antarctica Off the Beaten TrackThis itinerary is set during the early season of Antarctica, which means a time of intense activity and wildlife migrations. On board the RCGS Resolute, the expedition will take you to locations that are now accessible as the sea ice quickly recedes. Take advantage of the optimal snow and ice conditions in November and enjoy the activities on offer such as back-country ski touring, snow-shoeing and sea kayaking. This voyage is designed for outdoor enthusiasts and adventure lovers! Experience the magic of White Antarctica over 13 unforgettable days
Patagonia Antarctica Wilderness AdventureVenture south on this incredible trip, which combines some of the worlds most breathtaking landscapes and wildlife encounters. Explore Patagonia prior to taking a small ship expedition cruise to admire the abundance of wildlife and staggering beauty of Antarctica. Bookend the trip with visits to Santiago and Buenos Aires, and you have the makings of an unforgettable adventure
Akademik Ioffe: Antarctic Solar Eclipse 2021November 23, 2003 was the first time ever that a total solar eclipse had been witnessed in this region and the path of the Moons umbral shadow quickly passed over a section of the white continent. Those lucky enough to witness it might have thought this was a once in a lifetime experience, however in the early hours of December 4, 2021 a second eclipse will take place as we sail to South Georgia and towards the Antarctic Peninsula on-board the Akademik Ioffe. Prior to the eclipse event we explore the wildlife-rich Falkland Islands and remote South Georgia before reaching Antarctica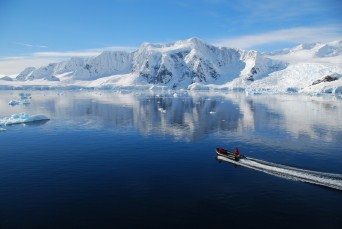 Best of Antarctica Escorted Expedition to Argentina AntarcticaStart in Buenos Aires and fly to Peninsula Valdes, experience cultural tango shows and visit sea lion colonies and Southern Right Whales! Once aboard the MS Hebridean Sky, passengers will be treated to stunning scenery, incredible wildlife, glaciers and more. Sail towards Falkland Islands and learn about its natural history and maritime stories, then continue to South Georgia where thousand of King Penguins will waddle curiously towards you. Landing sites will feature huge elephant seals, fur seals and macaroni penguins, before reaching the last discovered continent in the world – Antarctica!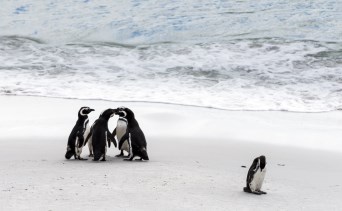 Falklands, South Georgia and Antarctic Peninsula: Plancius (ex. Ushuaia)South Georgia is called an Antarctic oasis because of the huge numbers of penguins and seals that breed here. This expedition on board the MV Plancius will take your breath away due the stunning scenery and massive amounts of wildlife surrounding you. Check out the Falkland Islands and the sheer beauty of the Antarctic Peninsula on this trip of a lifetime!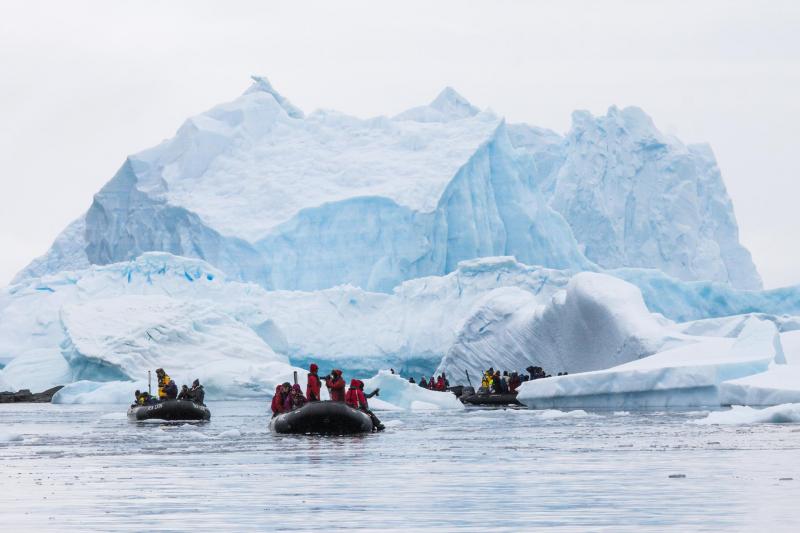 Magellan Explorer: Antarctica Express Fly/CruiseDeparting from Ushuaia, the Magellan Explorer charts a course through the Beagle Channel and toward the legendary Cape Horn. Cross the mythical waters of the Drake Passage and spend a day in one of the most spectacular places on earth – Antarctica!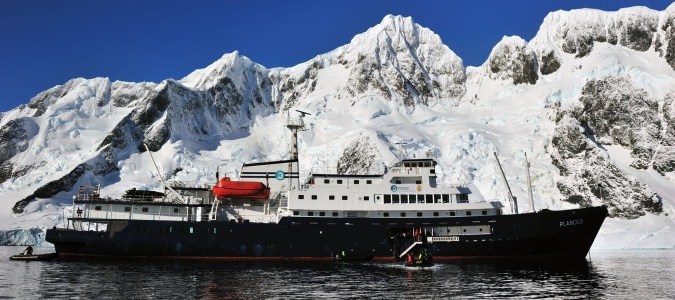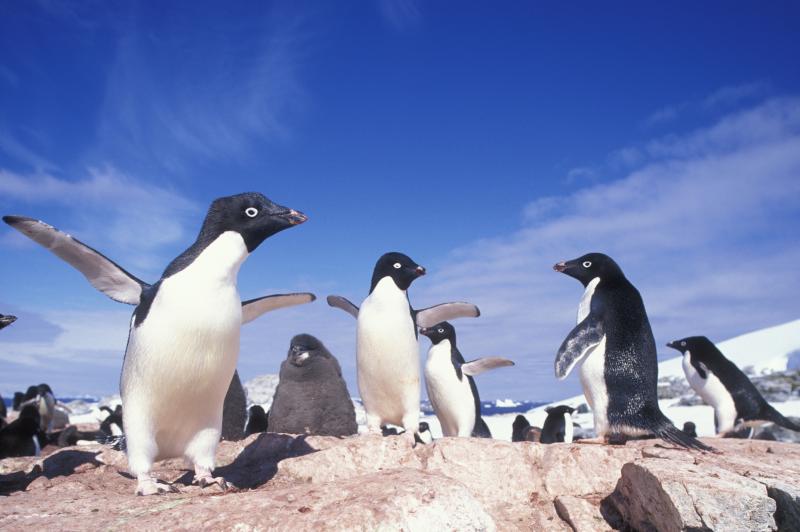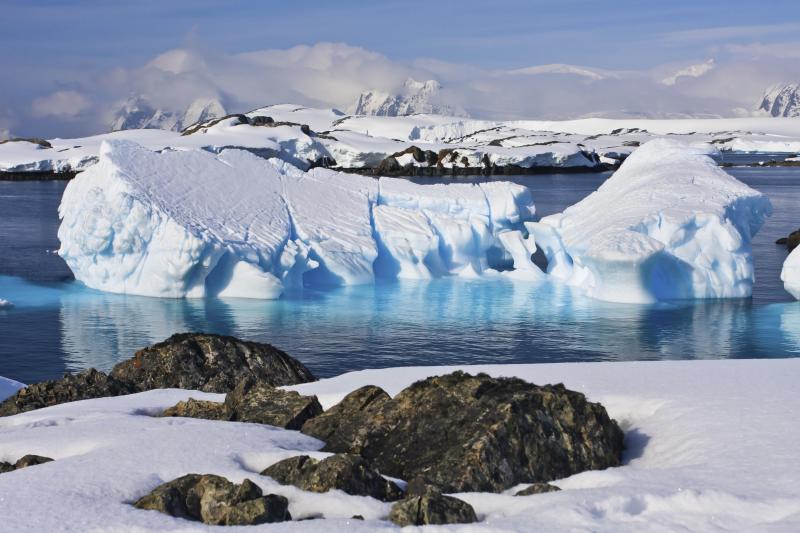 Antarctic Cruises on board the Scenic EclipseIntroducing Scenic Eclipse, the point on the map where luxury meets discovery. Scenic Eclipse sets the standard in ocean cruising in terms of technology, size and luxury. State-of-the-art safety features allow us to unlock destinations others can only dream of. Designed to deliver the ultimate experience of a lifetime for only 200 in the Polar Regions, Scenic Arctic Cruises will take you to the northernmost regions of the Arctic and showcase the worlds most breathtaking natural sceneries, marine and wildlife
RCGS Resolute: Journey Below the Antarctic CircleEmbark on a spectacular journey below the Antarctic Circle over 14 days on board the exceptional RCGS Resolute expedition vessel. Cross through the mighty Drake Passage and as you reach Antarctica, witness expansive landscapes, abundance of wildlife including Adelie and Gentoo penguins, as well as weddell and leopard seals. The farther south you go, the more sea ice you will find and the aim will be to cross the circle before getting stopped by this ice. Few ships go this far south and this journey will take full advantage of being on a modern, ice-strengthened vessel of this calibre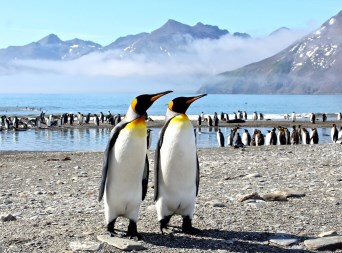 With a landscape that almost defies description, a journey to Antarctica is simply life-changing. Travellers are invited to join us on a small ship expedition cruise as we explore the planets most remote continent with its unspoilt, awe-inspiring scenery and incredible wildlife encounters.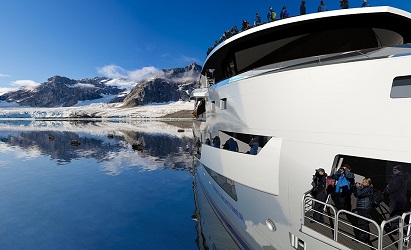 RCGS Resolute: Antarctic Peninsula ExplorerSpend 13 unforgettable days exploring the Antarctic on the modern RCGS Resolute expedition vessel. Cruising through the Drake Passage and along the Antarctic Peninsula, you will hope to encounter pods of whales, penguins and seals! Surrounded by dramatic landscapes and mighty icebergs, you can choose from a range of activities such as hiking ashore, zodiac cruising and sea kayaking to explore the area. Learn about the environment, wildlife and ecology from Polar experts throughout your journey
On any cruise to Antarctica you can expect to experience a wide variety of landscapes, unprecedented wildlife viewing opportunities and a healthy mix of historic landing sites. Be astounded by the sensory overload of the huge amount of ice-bergs, glaciers, high mountains and the abundant and tame wildlife
Many consider Antarctica as the last frontier, and few get to experience its marvels. Travel to the end of the earth and explore the vast wilderness of the great white continent on one of our many incredible Antarctic expeditions.
For specifications, images, deck plans and more information on the Ocean Nova click hereExperience the extraordinary land of Antarctica aboard the amazing Ocean Nova. Youll witness jaw dropping scenery, incredible wildlife, glaciers as well as visits to historic sites that will definitely tick off all your boxes. This outstanding vessel will ensure your landing on Antarctica is an experience youll never forget!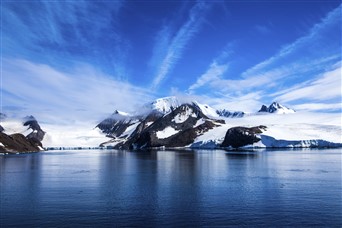 RCGS Resolute: Falkland Islands, South Georgia AntarcticaJoin one of the most far-reaching polar expeditions toward Antarctica over 19 action-packed days. Spend your days exploring ashore in the company of expert guides – including naturalists, marine biologists, ornithologists as well as photography professionals. Begin in the Falklands and encounter your first penguin sighting on West Point Island bustling with rockhoppers and magellanic penguins. Towards South Georgia, you will be surrounded by hundreds of King Penguins and fur seals. As you reach the Antarctic Peninsula, your journey will truly be a one-in-a-lifetime experience!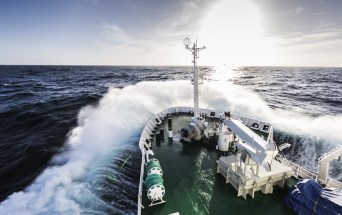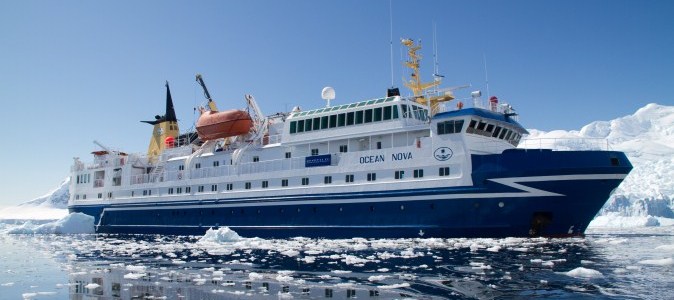 Ocean Endeavour: South Georgia Antarctic Peninsula Penguin SafariYour adventure begins in Buenos Aires, where youll enjoy its heavily European-influenced heritage before being whisked away on a private charter flight to explore Ushuaia prior to embarkation. At sea, photograph massive albatross and pintado petrel as they swoop and soar around the ship, guiding us toward South Georgia. Beaches teeming with king penguins and elephant seals greet us on this fabled island, where well pay our respects to famed explorer Sir Ernest Shackleton
M/S Island Sky: Antarctic Peninsula ExpressThis succinct 11-day version of our classic Antarctic Peninsula voyage offers the same abundance of wildlife viewing opportunities and possible stops at active scientific or historic bases as the original while allowing travelers to complete door-to-door travel within two weeks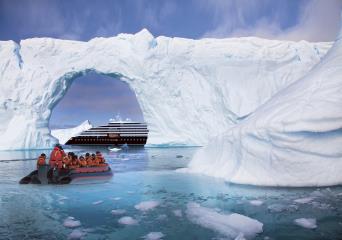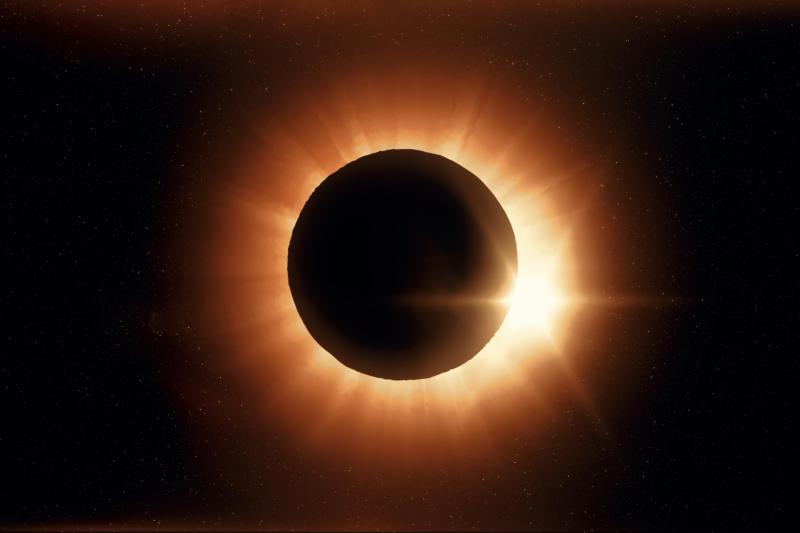 Ocean Nova: Antarctica Express Fly/CruiseOcean Nova invites you to cruise around this spectacular continent debarking from Ushuaia, the Ocean Nova takes you through the Beagle Channel and to the legendary Cape Horn. Cross the mythical waters of the Drake Passage to explore one of the most spectacular places on earth, the coldest, highest, windiest, driest, and remotest continent Antarctica
RCGS Resolute: Christmas in AntarcticaExperience the ultimate White Christmas in Antarctica on board the ice-strengthened and well-appointed RCGS Resolute. Sail through towering glaciers, snow-covered landscapes and massive icebergs and reach the isolated Southern continent. Spend your days exploring by Zodiac, Kayak, or Hiking by foot to encounter the spectacular wildlife of Antarctica including Gentoo, Adelie and Chinstrap penguins, as well as leopard seals, humpback and minke whales!
Argentina Antarctica ExplorerCombine the stunning scenery and impressive cultural sights of Argentina with a visit to the most breathtaking place on Earth, Antarctica! Beginning in Buenos Aires this tour introduces you to its incredible art, history and mouth-watering cuisine before exploring the magnificent Iguazu Falls. We then travel south to Patagonia and visit the impressive Perito Moreno glacier and take a small ship expedition cruise to Antarctica with its jaw-dropping scenery, spectacular icebergs, and amazing wildlife encounters
Vivid emerald, violet tints, intense blue and crimson lightthe Antarctic is anything but a world of white desolation. Join us on a true adventure to a world of immense scale and visual splendour. Passing huge icebergs in the flat calm of a polar morning will reshape the way you look at your world. Encounter huge whales, enormous rookeries of penguins and stunning landscapes few have ever witnessed. This 11-day expedition will introduce you to the magic of the South Shetland Islands and the Antarctic Peninsula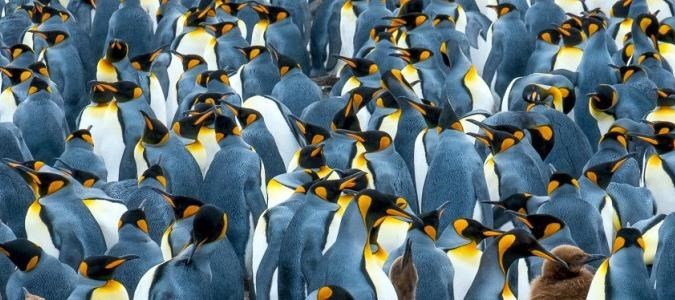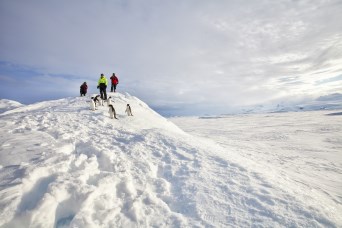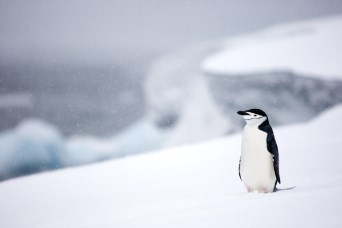 M/S Hebridean Sky: Antarctic Peninsula ExpressThis succinct 11-day version of our classic Antarctic Peninsula voyage offers the same abundance of wildlife viewing opportunities and possible stops at active scientific or historic bases as the original while allowing travelers to complete door-to-door travel within two weeks
Great savings and bargain fares on Antarctic cruise and tour packages. We continually update our amazing Antarctic specials and deals to help you get to this magnificent destination at a discounted price.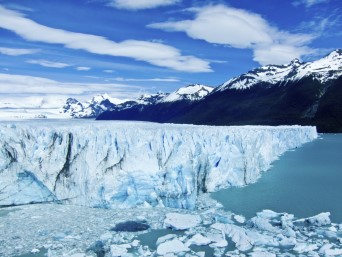 Greg Mortimer: Antarctic Explorer Fly/SailThis Fly/Sail itineraries feature the best of Antarctica and allows for more exploration, crossing the Drake Passage either once or fly across both. Get up close with iridescent icebergs, vast colonies of Adelie and gentoo penguins as well as islands that are alive with leopard seals busy with courtship, bustling penguins and maybe feeding whales!
Antarctic Peninsula Whale Watching Voyage: PlanciusJoin us on this adventure aboard the excellent modern MV Plancius, one of the best vessels available for Polar explorations. The Antarctic Peninsula offers the most dramatic scenery and biggest variety of wildlife in Antarctica. Visitors are easily overcome by sensory overload by the huge amount of ice-bergs, glaciers, high mountains and the abundant and tame wildlife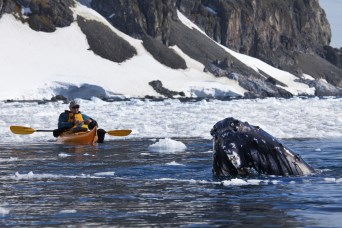 We are Proud Members of:Eclipse Travel © 2018>