Air Gorilla obtains bargain wholesale rates from consolidators for over 80 western European cities. Book your airline tickets early to avoid the last minute airfare crunch. Time flies! Take tours ofLondonand the White Cliffs of Dover (pictured), bicycle around Amsterdam, travel among the fjords ofNorway, and visit the castles and rivers ofGermany. Then sun yourself by the beaches and old architecture ofSpain, and enjoy haute couture inParis.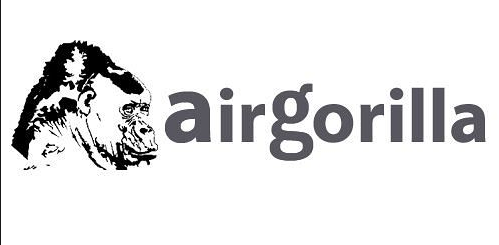 Ski your way into heaven inSwitzerland. Book a night at the picturesque town of Halstatt squeezed between the lake and toweringAustrianAlps (pictured). Visit Mozarts birthplace. Plan your trip with air fare from Air Gorilla and consider rail travel between cities such asPragueWarsawBudapestMunich, and Zurich. Try a rewarding river cruise on the Danube. Air Gorilla negotiates airline ticket rates with the airlines well in advance, so you can book your future trip today.
Caribbean islands are just a stones throw away from theUnited States. Take a trip across the water to lushMartiniqueandPuerto Rico. Select great airfare deals for flights toAruba, and enjoy the British colonial history ofBarbados. Travel with your scuba gear to theGrand Caymanor theBahamas. Stay at hotels and famous resorts on theJamaicacoastline, such as Montego Bay. AirGorilla has great travel rates forSt. Thomasand St. Croix.
Travel to resorts and historical outposts of Middle America, from the Mayan sites nearCancun, to the cloud forests ofCosta Rica. Fly round trip to the many resorts which curve along the Mexican Pacific Riviera, or look up cheap flights toBelizeandPanama. Among many other destinations, our Gorillas recommend airfare and hotels inMazatlanAcapulco, Puerto Vallarta,Mexico City, Cozumel, andCabo San Lucas(pictured), and Liberia, Costa Rica.
Tourists love Florence,Rome, and the Italian Riviera. Opposite Italy are historical and resort destinations inMontenegro(pictured),Croatia, andCorfu. Book airline tickets to the Spanish islands ofIbiza, Palma Mallorca, Lanzarote, andTenerife. Come back toItalyto float through the canals of Venice, experience the high fashion of Milan, try your luck in nearbyMonaco, or taste the spicy cooking ofSicily. All of these could be on your bucket list.
Asia is a favorite for business travelers today, focusing onHong KongShanghaiTokyo, Osaka, andSingapore. But the leisure traveler will be amazed by the towering hills of karst terrain, the Great Wall ofChina, and the teetering limestone islands of Phuket,Thailand, andVietnam. EnjoyAsiancultural festivals throughout the region, or trek as high as your dare in the Himalayas. Book great hotel rates to seeIndiasTaj Mahal.